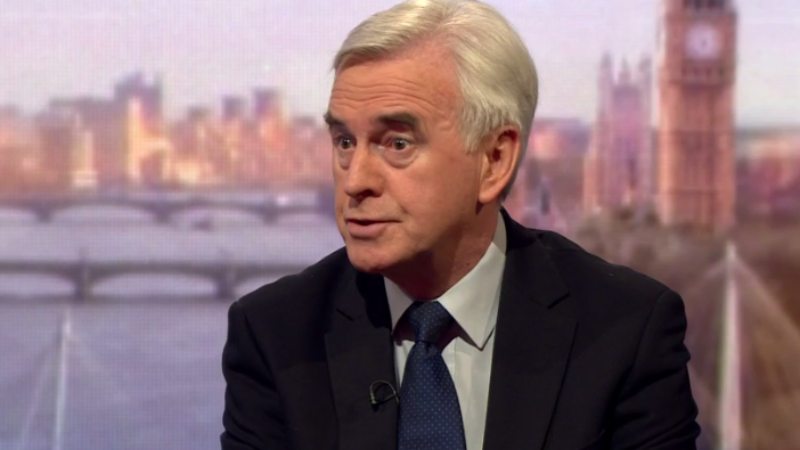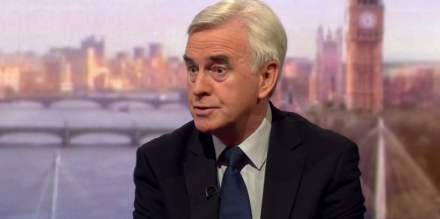 John McDonnell has told the Tories that extending austerity beyond a 2020 general election would be to repeat the mistakes of the past as a leading think tank forecast a £25bn hole in the public finances by the end of the current parliament.
A report from the Institute of Fiscal Studies (IFS) published today says that lower growth forecasts and higher inflation following the EU referendum will leave government tax receipts £31bn worse off in 2019-2020 – turning forecast surplus of £14.9bn into a deficit of £10.4bn.
But shadow chancellor John McDonnell has sent a message to Phillip Hammond that he should not use this as a reason to press on with more austerity after "six years of Tory failure on the economy", and hit out at the failure of the Government to plan for London.
"The fact that the Tories have no credible plan for the economy and no plan at all for Brexit, is starting to build up problems for the public finances," McDonnell said today.
"This report further highlights the past six years of Tory failure on the economy that Phillip Hammond supported every step of the way, and which has meant our economy is not properly equipped for any downturn that may arise from Brexit.
"It is time the Chancellor learnt the lessons of George Osborne and rather than repeat them. He could start by listening to Labour's calls for a credible fiscal framework and serious, sustainable investment in our economy, so that no one and no community is left behind."
Labour MP Pat McFadden, a former shadow Europe minister and supporter of Open Britain, said the new figures showed that the Leave campaign should not have dismissed the economic forecasts ahead of the referendum – referencing Michael Gove's infamous line that "people in this country have had enough of experts".
"There will be some who dismiss the warnings from the IFS because they come from 'experts' but the IFS remains one of the most authoritative economic voices in the country and their warnings should be taken very seriously," McFadden said.
The Labour backbencher also pointed out that the current dire forecast was even before factoring in "any potential future payments to the EU for market access."
"The Leave campaign promised a rosy economic future where everything could be paid for from our EU contribution," he said. "These figures paint a very different story. It is critical that those on the lowest incomes do not pay the economic price for Brexit.
"These warnings from the IFS underline how important it is for the UK not to damage the trading position it currently enjoys through membership of the single market with both the market access and the attraction to inward investors which that represents."
More from LabourList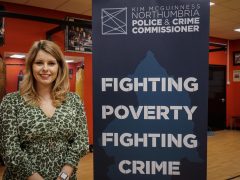 Comment
A sad truth that we all must accept: the best time to eradicate poverty is always a generation…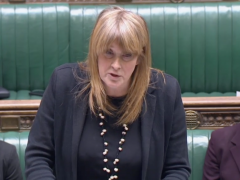 News
Labour's Sarah Jones has described a government statement on the Metropolitan Police as "incredibly weak" after the force…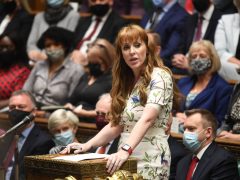 Comment
It was the turn of Angela Rayner and Dominic Raab to face off at the despatch box this…