I flew out of Heathrow on Monday, landing in Lisbon for work. I was delayed by nearly two hours, so if anyone should be clamouring for a third runway, then it should be me.
I'm dismayed, however, at the lack of consideration and debate this government has shown to the issue of expanded transport infrastructure for London. It shows a dereliction of duty. People should be angry.
The majority of people in Richmond Park would not class themselves as Labour supporters. No matter what you or I think of Jeremy Corbyn, he will not be viewed favourably in a Conservative constituency. What I can tell the electorate of Richmond Park is this: Labour presents the only viable option to send a real message to Theresa May on Heathrow.
Far be it from me to dismantle Zac Goldsmith but the truth of the matter is he is not flavour of the month at Conservative HQ. He lost massively to Sadiq Khan in May on what was considered a winnable election and subsequently finds himself on the outskirts of the Conservatives due to the removal of David Cameron from office. The fact that the Conservatives announced they will not run a candidate against Zac should set alarm bells ringing. 
Tim Farron has described the Liberal Democrats as the only challenger to send a message. Let's be clear, that is an obfuscation of huge proportions. Farron, and to a greater extent the Lib Dems, have zero influence on government policy, predominantly because they have eight MPs. More importantly, why didn't they seek clarification on the subject of a third runway during the coalition government?
No, my message to the people of Richmond Park is simple, if you want someone to hold this government to account on Heathrow then you have to vote Labour. A Labour candidate, along with its current leadership figures, who are opposed to this expansion, will press this government time and time again on this decision.
Of course, one man alone is not a massive influence. But a party, with real political savvy, can be. More simply put, her Majesty's Loyal Opposition is here to do exactly that, to oppose the Government for the people.
A sea change could be effected if the electorate is given something by Labour to vote for. Air quality of a breathable standard should be the right of every single individual worldwide.
Last year the Tories hammered home the view that if you wanted economic stability you had to vote for them. What they got wrong was that they believed economic growth was directly linked to our view of quality of life. Labour must encompass the view that economic growth does not always trump health and sense of place and community.
Labour must be there to defend the communities whose houses will be demolished for Heathrow, whose health will be affected by greater levels of pollution and whose lives will be hit by greater noise and even greater strain on London's clogged road networks.
And, by the way, noise pollution levels are already above acceptable World Health Organisations levels for nearly 500,000 Londoners.
This government must not be let off the hook so easily. They have failed to deliver a comprehensive transport plan for Britain. Improved rail networks, which have been deemed a secondary priority, would dramatically cut the need for short-haul internal flights.
Given the current cost of train travel it is clear that nationalisation of the railways is the first step to a credible transport plan for Britain.
Goldsmith will not push alternative transport plans if re-elected, however, because he doesn't believe in re-nationalisation.
This government has already broken its target on reducing carbon emissions, as set out in the Paris Agreement, by giving the green light to Heathrow expansion. Aviation makes up nearly seven per cent of the UK's overall carbon emissions. Airport expansion is incompatible with reaching the Paris accord's goal of keeping increases in warmth below 1.5 degrees.
When you realise London's five airports already serve more destinations than any other major European city then it's a further kick in the teeth.
So get angry, you have every right to, but get angry and vote. Back Labour in this by-election and make your displeasure heard.
David McKenzie is a Labour activist living in Reading and originally from Inverclyde. He was a general election agent last year and a liaison officer for Better Together in 2014.
More from LabourList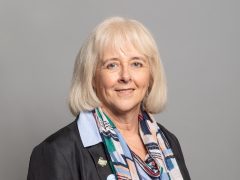 News
Ruth Jones has been promoted to Keir Starmer's frontbench and replaced Lloyd Russell-Moyle as shadow minister for natural…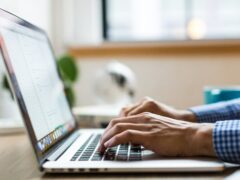 Comment
MPs have a team of people who support them in their work – usually no more than four…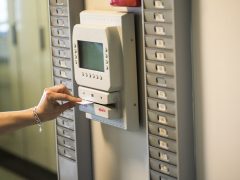 Comment
The idea of moving to a four-day working week is catching on during the coronavirus crisis, and the…