When the financial crisis was at its zenith in 2008 the Labour government intervened in Britain's banking sector out of necessity. Faced with a situation that could have literally meant ATMs empty of cash, there was really no other choice. Confidence had to be restored and panic averted- after all it doesn't take a thorough understanding of Mary Poppins to know that bank runs are bad. Like all crises, 2008 should have been used as an opportunity for serious reform. We all know that for too long our banking sector has been disconnect from the real economy, servicing only those at the top and working far better for the City than for the regions of our country.
But this opportunity was wasted by the incoming Conservative government in 2010. Instead of a transformation of our banking sector, they have pursued policies that have only served to further entrench the disconnect. Look at the bank levy for example, a tax that lets the big banks off the hook while it disproportionally punishes smaller challenger banks and building societies that had nothing to do with the crash. This was a mistake for two reasons, firstly it was building societies that were truly serving our whole country by lending to home-buyers and small businesses across the country to a much greater extent than the big banks. And secondly the building society model is built on responsibility as the ownership model means they are mandated to act in the interest of their customers.
All of this bring me, rather tangentially, to the Post Office. The truth is that many communities are still being poorly served by Britian's major high street banks. Bank branches are shutting down left, right and centre with 1,700 branches closing in the last five years alone. Often these are the only bank on the high street, leaving elderly people and small businesses travelling further and further to access services. The idea that all of this could be done online is nonsense, sometimes you really do need a physical bank, for example if you are an SME (small or medium enterprise) who needs to cash in your returns but are nervous about travelling too far with your hard earned money.
With the big retail banks failing many consumers, post offices are stepping into the breach. Many provide basic banking facilities and when bank branches close they often direct people to the local post office as a last resort. This happened recently in my constituency when a retail bank closed leaving New Ferry without a single high street bank branch. The problem is that while post offices do provide some facilities, they are constrained from offering a more complete service that could better serve the public.
This is a point made well by the CWU who are campaigning for a Post Bank model based on the successful approach of La Banque Postale in France and Kiwibank in New Zealand. Both are highly profitable and could offer the Post Office a route for future development that would keep local post offices viable as high street hubs. Currently there is a debate about the future of the Post Office after it split from the profitable Royal Mail and I believe this model, of allowing the Post Office to offer a wider range of financial services could be the solution. It would help struggling high streets, back small businesses in the region, improve access to credit for those who are struggling and help to keep the great institution that is the Post Office running. The government haven't learned the lessons of the crash, if they refuse to make the banks reform to work for all of our country then they should at least back the Post Office to show them how it's done.
Alison McGovern is MP for Wirral South
More from LabourList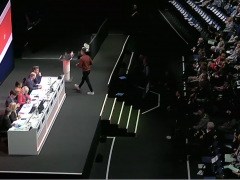 News
Labour passed a number of constitutional amendments, known as rule changes, at its party conference this year. We…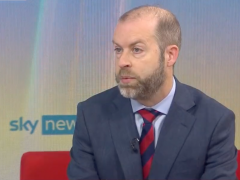 Video
Jonathan Reynolds has denounced the government's economic policy as "unsustainable, dangerous, reckless and a gamble with people's futures"…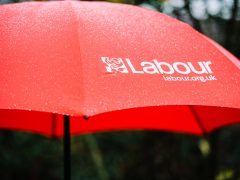 Daily email
YouGov published explosive findings last night. According to the pollster, Labour has a 33-point lead over the Conservatives – which…