The last few weeks have shown how difficult and contentious it can be for governments to make decisions on major infrastructure. Big-ticket items like a third runway at Heathrow and the latest high-speed rail line HS2 have bedevilled governments for decades.
A simple assessment of the overall benefits of an infrastructure project is where the government starts. However, the debate is soon dominated by the easily understandable costs, while the benefits remain nebulous at best.
In St Helens we wonder whether the huge price tag of HS2 will justify the marginal benefits we are supposed to receive in terms of connectivity with the south of England.
We're told that HS2 will cut journey times from the north to London and will therefore be economically beneficial for places like St Helens.
But surely the real driver of economic growth and regeneration in the north is good transport infrastructure across the regions, west to east from Liverpool to Manchester, Leeds and Newcastle?
With the advent of devolution regions like mine in Merseyside, there is real momentum now behind the campaign to help England's great northern cities compete with London.
But anyone who has made journeys between them will know how slow and often overcrowded the trains can be.
While Londoners are about to enjoy the £16bn Crossrail train line, due to start running in 2018, with plans for a second Crossrail project around the corner; many, like me, feel the North is long overdue for the same kind of fast interconnector.
In St Helens we hope that the Northern and TransPennine Express franchises will make us better connected with other economic centres. We hope they will provide St Helens and Newton-le-Willows with high quality rail links to major cities around the UK and attract more investment and jobs to our borough.
However I believe we need to see a step-change in thinking about infrastructure spending in the UK. I would like to see the government shift its focus not just from London to other cities but from cities to towns.
The status of our towns is critical to our wellbeing and prosperity. Towns like St Helens can be real drivers for growth, if only the government would make them better connected with neighbouring centres of economic activity.
Half of all businesses are based in towns and a large proportion of public and voluntary services are provided through them.
If we are to find a sustainable route to rebalancing the economy, dealing with the explosion in self-employment, better configuring our public services and making the most of the benefits new technology can bring, we need to ensure towns like St Helens are integrated in to a regional and national infrastructure.
Our northern transport network is dial-up in a broadband age. It's time we got ourselves connected.
Conor McGinn is MP for St Helens North.
More from LabourList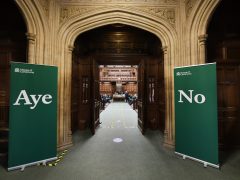 Comment
This piece was originally published on LabourList in March 2013 to mark the ten-year anniversary of the vote…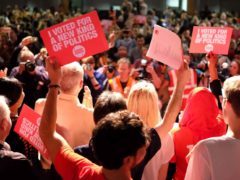 Comment
The public's verdict on Jeremy Hunt's Budget was simple and accurate: the rich will get richer and ordinary…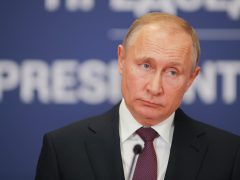 Daily email
On Friday, the International Criminal Court (ICC) issued a warrant for the arrest of Russian President Vladimir Putin.…