Jeremy Corbyn condemned the Tories for handing tax cuts to the top one per cent of society last night after Theresa May used a major speech in the City of London to claim she understood the harmful side-effects of globalisation.
The Labour leader said the Tories had presided over "ballooning inequality" as the fall-out from Donald Trump's election continued to be felt across British politics.
May did not mention Trump during her traditional address at the Lord Mayor's Banquet in London but, in a nod to the US election and Brexit, told financiers: "We meet in a world transformed".
The prime minister has been left embarrassed by the apparent delay in having contact with the president-elect – she was 11th on the list of world leaders with whom he had telephone calls after the election – and then saw Nigel Farage posing with the billionaire over the weekend. Last night May admitted there had been "downsides" to globalisation and said there had been a damaging impact on those who saw "jobs being outsourced and wages undercut".
Corbyn issued a withering statement in which he said May had been left behind by the pace of economic change.
"Theresa May is trying to catch up with a changing world the Conservatives do not understand," he said.
"There can't be a globalisation that works for all without taking on the billionaires club that controls this rigged system.
"The Conservatives have presided over ballooning inequality. They've given tax cuts to the richest 1 percent while the incomes of 70 percent have stagnated or fallen.
"Labour will take on the interests holding our country back. We will invest to rebuild and transform Britain, so no-one and no community is left behind."
Corbyn has benefited from a surge in debate over the impact of his concern over global elites in the aftermath of Trump's election victory.
The Labour leader has issued a series of attacks on the property mogul – particularly over his attitude towards immigration and Muslims – in the last week.
More from LabourList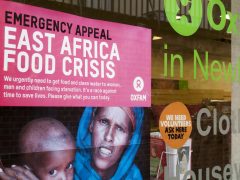 Comment
Someone in East Africa dies of hunger every 48 seconds. This is the result of the imperfect storm…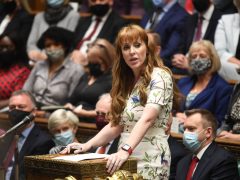 News
Angela Rayner has accused Boris Johnson of "watering down the rules to save his own skin" after the…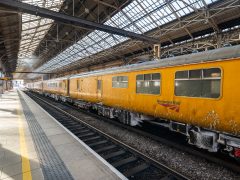 Comment
Network Rail, the company that owns and maintains Britain's railway infrastructure, has recently announced plans to cut over…