As the UK celebrates Living Wage Week and new rates are announced, our GMB Young Members network is warning that young adult workers under the age of 25 are still being told by the government they are not worth even the so-called "national living wage" of £7.20 per hour.  
The discrepancy in the application of the minimum wage means that young people who do the same work can be paid substantially less, a massive disparity in pay that flies in the face of the right to equal pay for equal work.
The national minimum wage rates since 1 October 2016 are £6.95 per hour for those aged 21 to 24 – three per cent less than the national living wage – and £5.55 per hour for those aged 18 to 20 – a whopping 23 per cent less.
Our young members visited Parliament yesterday to meet Jack Dromey, shadow minister for labour, who has put his weight behind our 'Wages Not Based on Ages' campaign, and Holly Lynch, a long-time supporter of the campaign.
Former Tory skills minister Nick Boles earlier this year admitted that the Government had no proof under-25s were too unproductive to warrant the national living wage – "While labour productivity statistics are estimated by sector, there are no official statistics estimating the productivity of workers by their age."
GMB believes there is no excuse to deny workers equal pay for equal work. Our members are calling for the Greg Clark, the business secretary, to take urgent action and include young workers aged 18 to 24 in the national living wage. GMB Young Members have also launched a parliamentary petition which you can sign here.
Jack Dromey told us: "It cannot be right for hard working young people to be denied a wage that they can live on. People should get a fair day's pay for a fair day's work. The time has come for pay justice for young people."
Nearly 3.5 million young people could be affected by these lower wage rates whilst many of them struggle with the same living costs as their older colleagues. Low pay and low guaranteed hours work are combining to trap young people to in-work poverty from the very beginning of their working lives. The struggle to afford living in a home of your own, looking after your kids or even socialising with friends is becoming a daily reality for more and more young workers in 21st century Britain.
Rebecca Pitchford, 20, told us: "Because of my age the Government says I can live on £5.55 an hour whilst my colleague earns £7.20 an hour for doing exactly the same job. Rent and living expenses are exactly the same, so why aren't the wages? Working in retail this unequal pay is common and earning less stops me from getting on in life. I can't afford to study part time to get a better job, have driving lessons or even think about owning a car. I'm frustrated at the fact I am expected to live on so little, whereas if I was older I would automatically be paid more."
Government ministers have outrageously justified excluding workers under 25 from the national living wage on the belief that they are less productive at work than their over-25 colleagues, but it has now admitted to parliament that there is no evidence to back this up.
GMB has always said the so-called national living wage is nowhere near enough – we are strong supporters of a real living wage of £10 an hour. But it's also about time we had wages not based on ages – and that means a statutory minimum for all to avoid discrimination and establish the principle of equal pay for equal work.
Ross Holden is part of GMB Young Members Network.
More from LabourList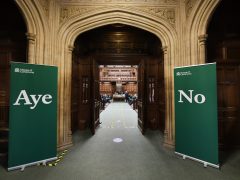 Comment
This piece was originally published on LabourList in March 2013 to mark the ten-year anniversary of the vote…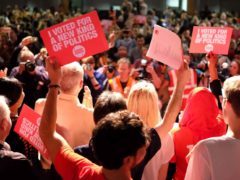 Comment
The public's verdict on Jeremy Hunt's Budget was simple and accurate: the rich will get richer and ordinary…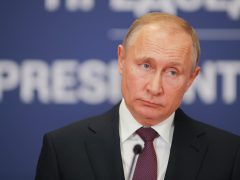 Daily email
On Friday, the International Criminal Court (ICC) issued a warrant for the arrest of Russian President Vladimir Putin.…