Labour is at risk of a catastrophic general election defeat that could plunge it below 100 seats, Lord Glasman warned today.
The left-wing academic called on Labour to rebuild its relationship with working class voters as he delivered a withering verdict on the party's progress under Jeremy Corbyn.
Glasman, a former advisor to Ed Miliband when he was leader, also warned of the "loss of the Labour tradition" as a party of government and set out the "existential challenge" posed to the party by Britain's vote to leave the EU.
He used a Labour Together event in Westminster to draw a parallel with one of the left's worst-ever electoral performances in 1931, when Labour crashed to 52 seats, 225 fewer than at the 1929 election.
"If we have learnt anything over the last few years is that things don't only 'get better'. We also need to recognise that the popularity energy is with the right…", Glasman said
"In three or four years' time we are faced with a defeat comparable to 1931. We need to think about how we rebuild our relationship with the working class and develop leaders from the working class."
Glasman, one of the architects of Blue Labour, is regarded with deep hostility by allies of Jeremy Corbyn. The leader's supporters point to wins in the London mayoralty and by-elections in Tooting and Oldham West and Royton over the last year, as well as the ultimately successful attempt to hold on to power in Wales.
Glasman, who supported Leave during the EU referendum, today also set out the risks posed to Labour by the Brexit vote.
The party could be reduced to a "progressive coalition" which fails to win "popular support" he said. This could, in turn, end up aiding the rise of Labour's opponents on the right, he added.
"Without Labour right-wing populism will grow and become the alternative to the status quo… Politics should be of the people, by the people, for the people."
Sharon Taylor, the leader of Stevenage borough council and a former parliamentary candidate, said Labour needed to listen to the views of voters in her town, particularly over immigration, if it was to ever recapture the seat and return to government nationally.
"As a PPC in 2010 and 2015 I felt, smelled, touched and lived our gradual disconnection with voters yet, as leader of the council, I still feel that very close connection in my community.
"We should be winning in places like Stevenage. They voted for Barbara Follett [in 1997, 2001 and 2005] and Tony Blair.
"Working is changing, communities are changing. The sense of loss is palpable."
More from LabourList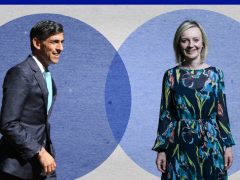 Comment
Rishi Sunak and Liz Truss have now gone head to head in six hustings with Tory members in…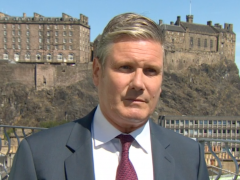 News
Keir Starmer has said that he will set out a "comprehensive set of proposals" to combat the cost-of-living…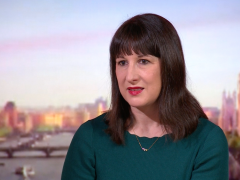 News
Rachel Reeves has urged the Tory leadership candidates to "stop playing to the gallery" and come up with…