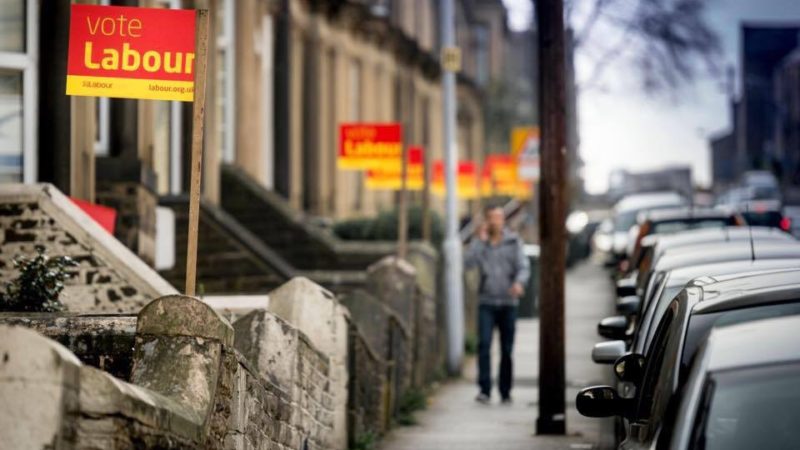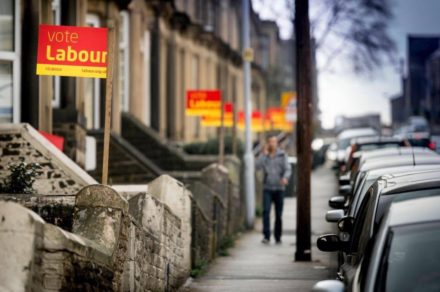 Labour's support slumped in its heartlands last night in a series of council by-elections.
The Labour share of the vote plunged by 25 per cent in wards in Newcastle and Mansfield, where the party hung on, and fell by single-digit figures in Pendle, in Lancashire, and Tandridge, in Surrey.
Labour lost the Reedley ward in Pendle where the Tories made an 8.4 per cent gain. Labour's share of the vote fell by 7.6 per cent as it suffered a surprise defeat to the Tories. The Lib Dems were a distant third on 2.3 per cent.
With the final count completed on Friday afternoon, the results showed Labour held three wards, the Tories gained one and held three and the Lib Dems held one.
Labour held seats in Carlisle, where it increased its vote share, Mansfield and Newcastle. The Tories and Lib Dems retained wards in Eastbourne, in Sussex, and Tandridge, respectively.
Tadley South (Basingstoke and Deane)
Conservative hold
Conservative 49.2 per cent (-17.6)
Lib Dems 36.9 per cent (+11.7)
Labour 9.5 per cent (+1.5)
UKIP 4.4 per cent (+4.4)
Castle (Carlisle)
Labour hold
Labour 49.3 per cent (+9)
Conservative 27.3 per cent (-1.4)
UKIP 11.1 per cent (-3.6)
Lib Dems 7.2 per cent (+1)
Greens 5.1 per cent (-3.2)
Sovereign (Eastbourne)
Conservative hold
Conservative: 65.2 per cent (+24.4)
Lib Dems 27 per cent (+1.6)
Labour 7.8 per cent (no change)
Warsopp Carrs (Mansfield)
Labour hold
Labour 47.9 per cent (-25.3)
Independent: 35.5 per cent (+35.5)
UKIP 12.4 per cent (+12.4)
Conservative: 4.2 per cent (+4.2)
Blakelaw (Newcastle-upon-Tyne)
Labour hold
Labour 44.9 per cent (-25.7)
Lib Dems 39.4 per cent (+21.4)
NFIR 8.2 per cent (+8.2)
Conservative 7.4 per cent (-4)
Reedley (Pendle)
Conservative gain from Labour
Con 51.1 per cent (+8.4)
Labour 46.6 per cent (-7.6)
Lib Dems 2.3 per cent (+2.3)
Turn Hill (South Somerset)
Conservative hold
Conservative 51.4 per cent (-6.6)
Lib Dems 40.2 per cent (+5.9)
Labour 8.4 per cent (+0.7)
Valley (Tandridge)
Lib Dem hold
Lib Dems 51.6 per cent (+16.6)
Conservative 25 per cent (-8.8)
UKIP 16.8 per cent (-0.4)
Labour 6.6 per cent (-7.3)
More from LabourList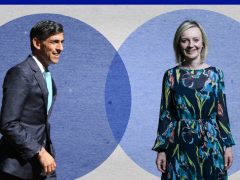 Comment
Rishi Sunak and Liz Truss have now gone head to head in six hustings with Tory members in…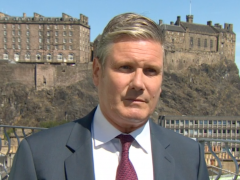 News
Keir Starmer has said that he will set out a "comprehensive set of proposals" to combat the cost-of-living…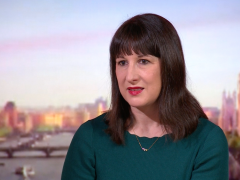 News
Rachel Reeves has urged the Tory leadership candidates to "stop playing to the gallery" and come up with…