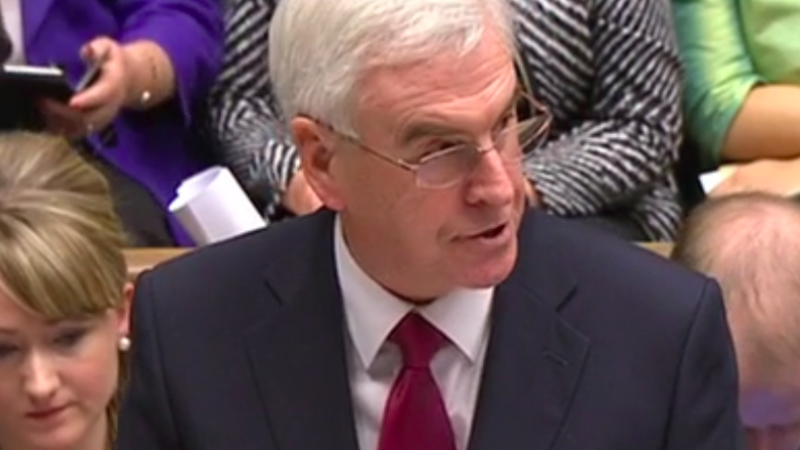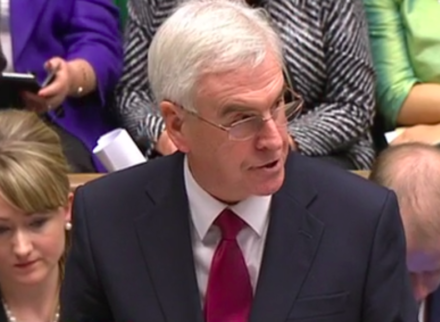 These used to be spiteful and occasionally jokey affairs when Ed Balls and George Osborne slugged it out over the deficit. Not any more. There seemed to be a new seriousness today as John McDonnell delivered his response to the Tories' latest round of cuts and electorally-motivated giveaways.
There are several reasons for this. Theresa May likes to think the grown-ups have taken over since she and Philip Hammond replaced the boyish David Cameron and George Osborne. Maybe so, but it's all relative. Now the stakes feel higher as Britain teeters on the brink of Brexit while chaos engulfs Tory ministers.
McDonnell had abandoned the little red book with which he made such an unfortunate impact at last year's Autumn Statement. Today, and 14 months into the job for which he spent decades waiting, there were few jibes to be found as he dealt with the "abject failure of the last six years".
There was, of course, a bigger and more significant reason for the shadow chancellor's sombre tone. The guilty verdict in the case of Jo Cox's murderer came in as Hammond was speaking. McDonnell began by paying tribute to the hugely respected MP – as did the chancellor, when he had been alerted to the development.
McDonnell looked sober throughout his 17 minute speech but, given what he had heard from both the courtroom and the chancellor, he had reason to be.
Hammond delivered an eye-watering update on the black hole in the public finances created by Brexit – an additional £122bn of borrowing by 2020/21. Labour frontbenchers are always keen to stress they accept the result of the referendum but it is no wonder McDonnell described it as "the greatest economic challenge for a generation". Many on the Opposition side will agree.
The chancellor ran through his announcements – more borrowing as well as a ban on upfront letting agent fees, £1.4bn for affordable homes and a modest rise in the national living wage – before McDonnell rose for his big moment.
After months of being dogged by criticisms over competence, the Labour leadership wanted to display their professionalism. Jeremy Corbyn's critique at prime minister's questions, which came immediately beforehand, was detailed and devoid of jokes.
Now McDonnell, his chief political ally, took a similar approach. There were few slogans, and no outing for his trademark comment that "austerity is a political choice, not an economic necessity". Instead he ran through Labour's core argument – a government split over Brexit, ministers being dragged to the right by rabid Outers, splits between the PM and chancellor, and a Tory approach strategy based on households which are "just managing".
"To the party opposite these people are just an electoral demographic. To us they are our friends, our neighbours and the people we represent," McDonnell said.
It was a good line which poured Mrs May's jam back over the Tory benches. Of course, this and many other points were scripted but there is no choice other than to write these speeches in advance and then tweak them moments before getting up.
In fact, the jam kept on flowing. After Hammond had, as expected dropped some of the cuts to universal credit – some more will go ahead – McDonnell opened another jar.
"Despite all their rhetoric last month, and before the ink is even dry on the Autumn Statement, it looks like it will be jam tomorrow for working people," he said.
Very good. But he quickly got back to the serious stuff. And, for any Labour shadow chancellor, this has to include the threat to the NHS posed by a Tory government. Labour are batting on an easy wicket here, as the polls show, with the party still regularly posting leads on the health service despite its poor ratings on voting intention.
"This Tory Government is failing patients and failing dedicated NHS staff. It is the first time healthcare spending per head has declined since the NHS was created. I fear there will be a crisis in funding and care over this Christmas," McDonnell said, before delivering his pay-off: "The NHS cares for us – we should care for the NHS."
It was a stronger speech than last year that shows McDonnell is making progress. There is still a broader question about the strategy – Labour is anti-austerity but the public have voted for spending cuts two elections in a row – and most MPs have quite definite views about the shadow chancellor, whether for or against.
Today, however, Labour looked calmer and cannier than it has done at some points over the last year. When the two leading figures in the government are renowned for their dry delivery and unshowy style, it presents a very different challenge for the Opposition. We might not be close to government but Hammond's series of infrastructure pledges shows ministers are changing stance. May is far more political than she likes to appear but Labour is remembering how to pull apart her pledges.
More from LabourList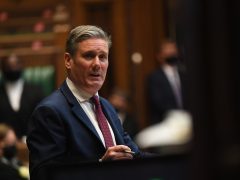 News
The Labour Party is preparing to make several significant policy interventions on the economy to combat the rapidly…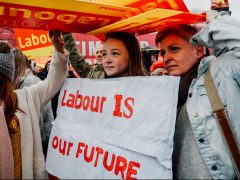 Comment
This summer marks the rebirth of a national Labour students organisation. Its predecessor, marred by factionalism and disagreement,…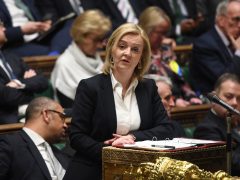 News
Angela Rayner has accused Liz Truss of "aiding and abetting" Boris Johnson's attempts to "dodge scrutiny" after the…