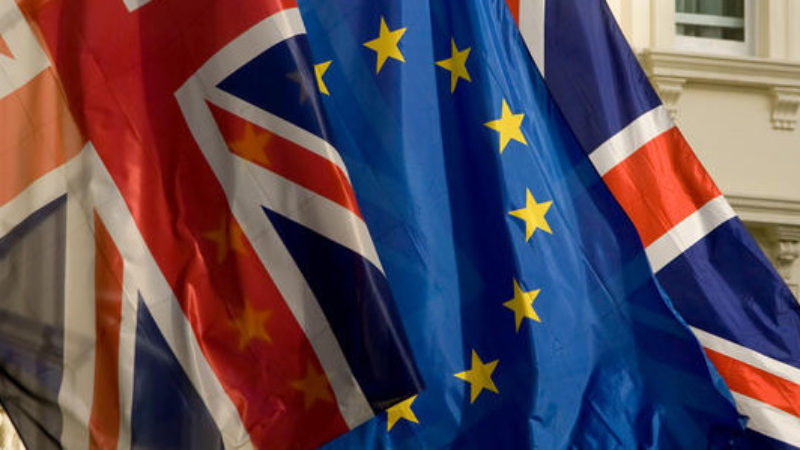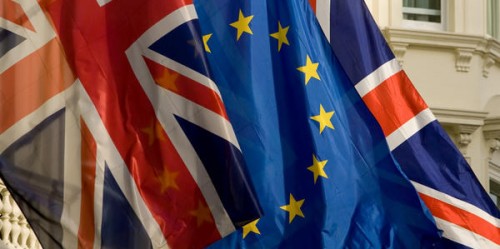 A group of Labour MPs have travelled to Brussels with the aim of helping to shape the party's response to Brexit.
Former shadow Europe minister Emma Reynolds used a lecture in the Belgian capital to say that "the progressive left needs to step up", as she encouraged a stronger partnership between Labour and its sister parties on the continent.
The delegation to the European Parliament also included fellow former shadow Euope spokesperson Pat McFadden, former leadership candidate Angela Eagle and ex-chief whip Rosie Winterton, who now acts as an envoy for Labour's international relationships. But the MPs deny attempting to carve out a separate Brexit approach to the Labour frontbench, and Reynolds echoed many of the views of shadow Brexit secretary Sir Keir Starmer.
Speaking at the annual lecture in memory of John Fitzmaurice, a senior British official at the European Parliament, Reynolds said that MPs would not seek to block article 50 being triggered because "most MPs are in the same position as me, we are democrats and we accept the outcome of the referendum".
Reynolds, who is on the Commons' Brexit select committee, said that the Tories' mishandling of Brexit so far revealed their lack of a plan, and had created a vacuum that centre left voices need to fill.
"The progressive left needs to step up and shape the debate, " she said. "Building goodwill with our European partners must be a priority.
"The negotiations shouldn't be seen as a zero sum game. The collective and mutual interest of the UK and the EU must be paramount. Our starting point in the negotiations shouldn't be the typical Tory approach of vetoes, blackmail and high-handedness, instead we need to stress what we can bring to the table."
She highlighted the case for maintaing strong links between the UK and EU on security and counter-terrorism, international aid, climate change action and foreign policy, and argued that Britain should champion its strong financial and higher education sectors in negotiations.
Reynolds also criticised the attacks on judges who gave the ruling that article 50 must be triggered by Parliament as "a new low" in the debate around Brexit, and tore into Theresa May's "hrad Brexit" Tory conference speech.
"All the signs suggest that they're hell-bent on a hard Brexit with ministers on the conference platform ramping up the rhetoric, throwing reason and responsibility out the window," Reynolds said, as she accused the Government of putting "immigration above all other concerns."
"The home secretary suggested naming and shaming companies who employ migrant workers. The international trade secretary described EU nationals working in the UK as a 'card' in the negotiations.
"Even the UKIP MEP Patrick O'Flynn tweeted at the time 'The number of policies Mrs May is lifting out of the UKIP manifesto is astonishing. Almost like we are in power but not in office!' For once I agree with him," Reynolds said.
The full list of the delegation to Brussels this week is:
Adrian Bailey
Roberta Blackman-Woods
Liam Byrne
Ruth Cadbury
Mary Creagh
Angela Eagle
Maria Eagle
Lilian Greenwood
Baroness Hayter
Sharon Hodgson
Kate Hollern
Stephen Kinnock
Chris Leslie
Pat McFadden
Paula Sherriff
Rosie Winterton
Luciana Berger
Emma Reynolds
More from LabourList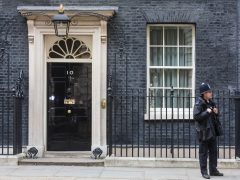 Comment
Low-paid cleaners in East London came together in 2001 with their churches, mosques and community institutions and began…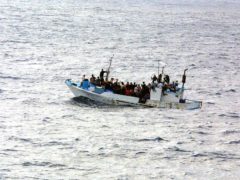 News
Civil service union leader Mark Serwotka has said union members are "sick of clearing up the mess" caused…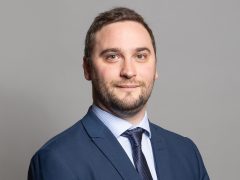 News
Former Conservative MP Christian Wakeford, who defected from the Tory Party earlier this year, has joined Labour's frontbench…