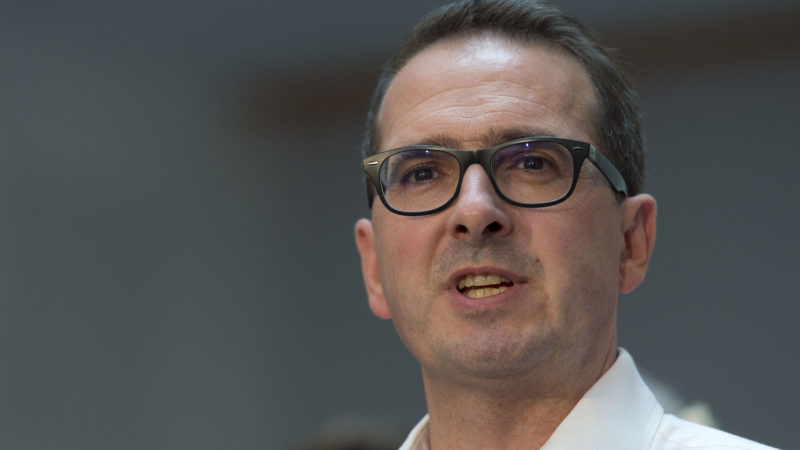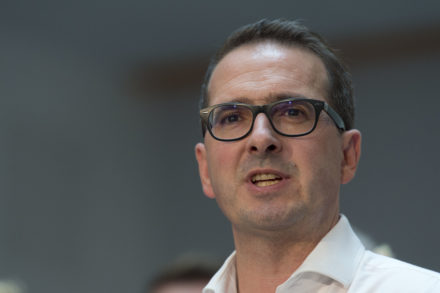 This summer's leadership contest only scratched the surface of the debate the Labour Party needs to have, according to Owen Smith, as he urged politics to embrace "complexity and nuance" in its solutions to the big questions.
The defeated candidate opened up for the first time since the leadership election finished almost two months ago, in a public conversation with Jon Cruddas for Nuffield College Oxford's new Future of the Left seminar series.
Smith spoke about the challenges ahead for the Labour Party as well as reflecting candidly on his failed bid to become leader, Jeremy Corbyn's success and why Ed Miliband was defeated in last year's general election – as well as revealing which shadow minister had argued against Labour's divisive stance on the Welfare Bill.
He said that the hustings he and Corbyn took part in had only been a "surface level debate", and warned that "we are in danger of retreating to simplicities, almost binaries, of what is right and wrong in politics – and on the left in particular".
"Complexity and nuance is necessary and inevitable," he argued. "Politics has to be complex and nuanced, and sometimes compromised and compromising in order to be able to deal with that realistically. But that is at odds with the zeitgeist, where people feel that there are sometimes simple answers and certainly want simple answers."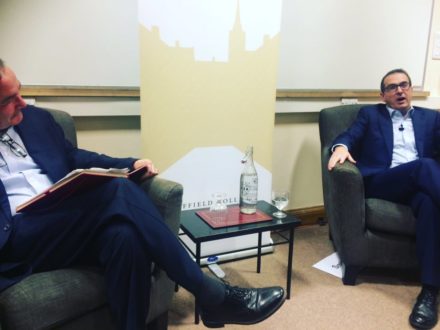 He linked this psychology to the growing problem of abuse in politics. Among criticisms he faced was his time spent working for Pfizer, the pharmaceutical company, before becoming an MP. However, he stands by his past career path, saying: "I don't regret [working for Pfizer] for one second. I regret the flak; I don't regret going to work for them".
The regrets though, are not simply about what he had to deal with, but what it says about how Labour members view certain jobs. "The attacks I get for having worked in the private sector: are we really saying on the left and in Labour that if you worked in the private sector you're not fit to lead the Labour Party," he posited. "Because that was the implication of what was levelled at me."
But his view remains that Labour's problem going into the last election was that "we weren't bold enough", and says that critiques of Ed Miliband that say he was too left wing are "simplistic and wrong".
"I think Ed would say this now," Smith said, "We weren't bold enough in trying to respond to the global crisis in capitalism and articulating a Labour left perspective on the back of that."
While he says that he "never heard anybody mention a 35 per cent strategy" while in the shadow Cabinet, and does not believe "there was any conscious decision" to pursue one, he does think that the caution advised by senior figures who had cut their teeth as special advisers during the New Labour years led to the election defeat and Corbyn's meteoric rise.
An element of fiscal conservatism was pushed by "people who were advisers to a generation of Labour Cabinet members, whose principle life-learned lesson was that Labour doesn't win if it is not trusted on the economy, and in order to be trusted on the economy you've got to be tough on tax and spend.
"That was the principle thing, I think, that stopped us arguing what we should have argued, which is that the deficit is not the only important economic factor, and that clearing the deficit was not the only strategic economic objective the government should have."
That caution was again urged during the defining moment of the 2015 leadership, in which Smith supported Andy Burnham. "There was a moment I drew back from Andy's campaign, which was the Welfare Bill."
Smith, who at the time was serving as the shadow Wales secretary, explained that for the discussion about Labour's position on the Welfare Bill the frontbench team took the unusual step of meeting in the "old shadow Cabinet room".
"It's a grim, dark, wood-panelled room which, as somebody put it to me, 'reeks of the absence of power'," he said, before revealing that "three people around that table spoke against our abstaining on the bill and in favour of us voting against it." Smith himself put made clear his shortcomings about it, and went on to become the Shadow Work and Pensions Secretary in the first Corbyn reshuffle. But the other two may come as some surprise. Who were they? "Tristram Hunt and Michael Dugher, I think".
Owen Smith was speaking with Jon Cruddas as part of Nuffield College Oxford's Future of the Left seminar series. The next event will see Clive Lewis in conversation with Owen Jones.
More from LabourList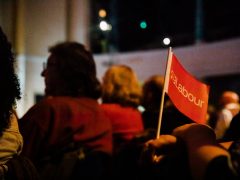 News
New guidance issued by Labour for selecting parliamentary candidates ahead of the next general election is set to…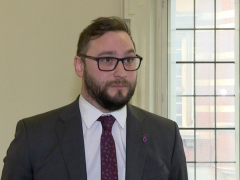 News
Christian Wakeford today defected from the Conservatives to the Labour Party. Some have wondered whether his politics fit…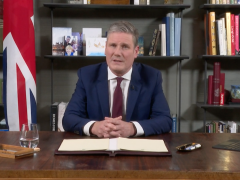 News
Keir Starmer has used a party political broadcast this evening to urge the public to "call time" on…