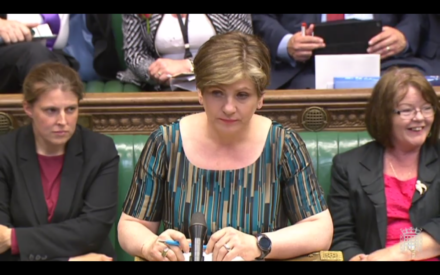 One of Jeremy Corbyn's closest allies has admitted there "similarities" between the Labour leader and Donald Trump because they have both tried to tap into public anger over the state of politics.
Emily Thornberry said Corbyn and the US president-elect had starkly different values but shared a recognition of voter frustration over a political system that "doesn't work on behalf of everyone".
Corbyn yesterday gave a cool welcome to Trump's victory, over Hillary Clinton, which he said was a rejection of a "failed economic consensus".
Today Thornberry said there were some parallels between the veteran socialist and the right-wing political newcomer who has soared to the position of leader of the free world.
"I think it's right to say that people do feel there are too many people who feel the political system doesn't work on behalf of everyone," she told the BBC.
"I think it's right that there are hundreds and thousands of people in Britain who have now been energised in Britain by Jeremy Corbyn being the leader of the Labour Party so I think that there are some similarities. I hope – and I think it is quite clear – the values and principles Jeremy Corbyn espouses are very different to those espoused by Trump."
Trump was elected on a right-wing platform, with views that left many fellow Republicans appalled, but he surprised many by immediately pledging a Keynsesian-style programme of investment, often demanded by the left, when he said: "We are going to fix our inner cities and rebuild our highways, bridges, tunnels, airports, schools, hospitals. We're going to rebuild our infrastructure, which will become, by the way, second to none. And we will put millions of our people to work as we rebuild it."
Thornberry, who was brought back into the shadow Cabinet by Corbyn, her north London constituency neighbour, criticised some of Trump's campaign promises as "very simplistic" but said he had recognised the need for economic reform.
"To give him his credit – I never thought I'd hear myself say that – but Donald Trump was talking about the importance of investing in jobs, investing in infrastructure and getting the economy going in all parts of the country, and not just the main cities, and that's right."
Thornberry also faced questions that Labour lacked the "simple popular messages" that had helped power Trump to the White House over the last year of campaigning.
Labour has posted a series of poor poll ratings under Corbyn, despite victory in several Commons by-elections, and Thornberry admitted Labour had further to go to demonstrate it could be seen as a government in waiting.
"I think the job of Opposition is a work in progress unfortunately. We have lost a general election, there has recently been the upset in relation to Brexit," she said.
"It's right that we think very hard about the messages we are getting from the British public and we need to start working out what the best way [is] of expressing how different we are, because we are very different to this government… And we are an alternative. We will be a good alternative and we need to express that clearly."
More from LabourList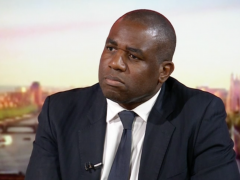 News
Sunday Morning Shadow Foreign Secretary David Lammy rejected the suggestion that Labour would enter into an electoral pact…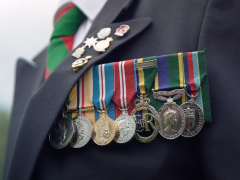 Comment
The first duty of any government in the UK is to protect our nation and its citizens. Whether…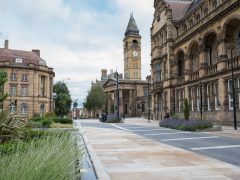 Comment
Labour won a historic by-election in Wakefield, our first such victory since winning Corby in 2012. This success…