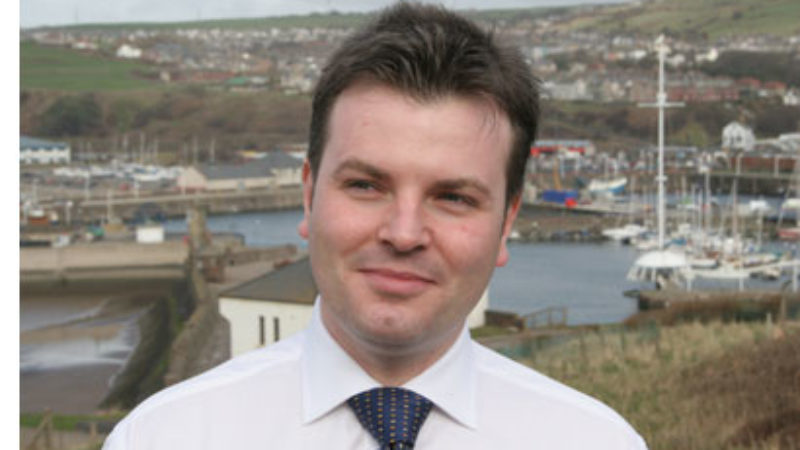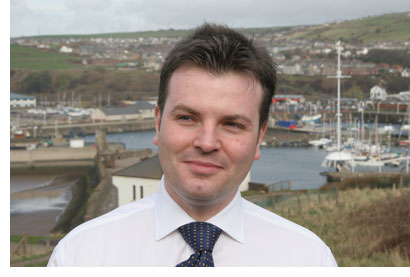 Some commentators claim the Copeland by-election is already Theresa May's to lose. Perhaps, but if we've learned anything in 2016, it is never to write off the underdog.
What we know for sure is that the by-election will be a crucial testing ground for all four main parties: Labour must prove itself in a predominantly working-class seat that voted for Brexit, with nuclear power as its main industry; the Conservatives must show they can win marginals under May; for UKIP is exactly the type of seat that new leader Paul Nuttall boasts they can gain; and it is located right next to Tim Farron's Lib Dem constituency stronghold.
Jamie Reed has held the seat through tireless campaigning and his strong commitment to stand up for local people. We must continue that work.
Looking deeper at longer-term trends and understanding people's concerns holds the key to Copeland. These are also closely tied up with why people voted for Brexit in Copeland. They did so for varied reasons, which are far more nuanced than just reducing immigration, despite what May would have us believe.
A successful candidate must hold up hope over fear. The people I know throughout Copeland may fear for their future, but they are also loving, welcoming and generous. Labour's fundamental ethos – that we are stronger together than alone – must be our rallying call. It will only cut through if supported by credible explanations of how we approach each major concern.
Many Brexit voters were undoubtedly attracted by the £350m per week promise to fund the NHS. This has special resonance in Copeland. It's one of the largest seats by area in England and the hospital in its largest town, Whitehaven, has been under constant threat, most recently from proposals that jeopardise its maternity unit. Travelling to other facilities is a logistical nightmare in the best of circumstances and a round-trip can take all day if reliant on public transport. Not good if pregnant or ill. The location of high-quality health services is far more than a matter of convenience here. It is a life and death issue.
Like all those who live in Copeland, I know the joys and challenges of the weather. The most spectacularly beautiful days in unrivalled countryside can give way to deep snow and heavy rainfall – leading to three devastating floods since 2005. Despite this devastation we know the Government has little idea of where the funding is needed or goes. In fact, over half of all the money earmarked for new flood defences in England will be spent on protecting London and areas around the Thames rather than addressing the 16,000 homes flooded in the north last year. Further, access to vital EU funding for floods was left unclaimed by the government.
Copeland's economy is dominated by Sellafield and tourism with many small businesses and a vibrant rural economy. We must be honest and absolutely unambiguous that nuclear power is an essential component of a successful climate change strategy. Equally, we must stick to our party's policy on Trident, now more than ever in the face of global uncertainty.
We also need to consider the local economic impact of Brexit.
There must be a realistic plan to address cuts in EU agricultural subsidies and to guarantee farmers have sustainable and swift access to funding.
Even though we haven't yet left, everyone now faces less spending power because of the weak pound and many small local tourist businesses report a drop in custom following the leave vote.
A further shock to Copeland's economy from leaving the single market would be disastrous. It's essential that our candidate reminds voters that leave campaigners such as Boris Johnson, Daniel Hannan and even Nigel Farage repeatedly said during the referendum campaign that we would remain in the single market. As leave campaigner Owen Paterson put it, "only a madman would actually leave the single market".
We know that membership of the single market would require free movement, and there is a minority in the constituency that are implacably opposed to immigration. However, it is important to put this into context. It is true that the UKIP's vote share has grown six-fold since 2010, but this should be seen in the context of the collapse of the Lib Dem vote following the coalition.  In 2015, the combined UKIP-Lib Dem vote was just over 7,500 (19 per cent of the vote). By contrast in 2010, the combined UKIP-BNP-Lib Dem vote was 6,833 (16 per cent). So broadly speaking, this suggests a core of around 2,000 to 2,500 hard right anti-immigration voters and a further 4,000-plus voters who have used their vote principally to protest.
Let's be clear about the importance of protest. All the issues outlined above show why Copeland's voters are entirely justified in feeling aggrieved. But Labour's duty is to provide real solutions, not single out false targets for blame.
Like elsewhere, immigrants in Copeland are doing essential jobs in the NHS, agriculture, farming and setting up businesses that employ locals. Extending the hand of friendship is unsurprisingly far more effective at addressing integration than UKIP's hostile and cynical xenophobia.
Without immigration, we would have more problems, whereas together we are all better off. Labour can only win if it strongly makes this case loud and clear. We must offer leadership, not drift.
If Labour runs as UKIP-lite, or half-heartedly tries to brush over the issue, then we will only strengthen the Conservatives and UKIP.
Instead we need to listen to the reasons behind people's concerns. We must focus on solutions to the root causes of problems, and we must show that only Labour can hold the government to account on the NHS, on flood funding, and the economy.
A vote for the Conservatives or UKIP would compound these problems and the Lib Dems cannot match the power of a co-ordinated, focused Labour party.
Most critically, Labour's candidate must promise to exercise judgement over the Brexit plan that is put to Parliament. If May can present a credible plan to show how she will deliver £350m per week to public services and continued access to the single market, as leave campaigners promised, then and only then, should Labour's candidate commit to voting for article 50. But crucially, there should be no blank cheques.
If, as looks more likely,  May's Brexit plan turns out to be nothing more than a half-baked fantasy, then Labour's candidate should commit to voting against the Tory government on triggering article 50. Anything else would be a hammer blow to the economy, and a betrayal of voters' interests. Making this central to the by-election would give an indisputable democratic mandate for this action.
This is not a general election. This is about giving a voice to those who want real opposition to a government which promised everything and has so far delivered nothing but cuts to public services and long-term economic uncertainty.
We must offer the people of Copeland a straightforward choice – and their decision will be heard across the country.
Graham Kendall is a town councillor in Keswick, within the Copeland constituency, and writes in a personal capacity.
More from LabourList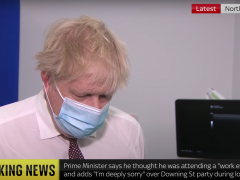 Video
Dominic Raab, Rishi Sunak and Boris Johnson have already given three car crash interviews today. The Justice Secretary…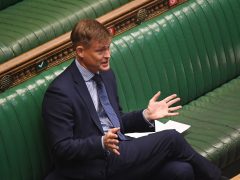 Comment
It is now over 1,650 days, or four and a half years, since the Taylor review was published.…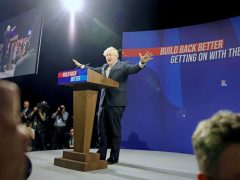 Comment
It's clear now. Boris Johnson misled the House of Commons in December with untruthful assurances that allegations of…