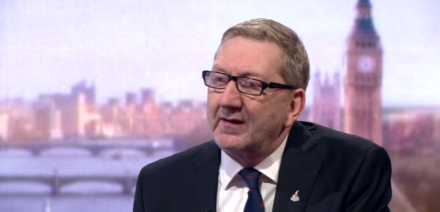 Len McCluskey has ended weeks of speculation by confirming he will resign and stand for re-election as head of Unite.
The Liverpudlian former docker – a prominent backer of Jeremy Corbyn – said he wanted to "submit my record" to the vote of members as he sought a fresh term of office at Britain's biggest trade union. Gerard Coyne, head of Unite in the West Midlands, has been touted as a possible challenger to McCluskey.
Today Unite's executive council (EC) agreed to bring forward the timetable for the general secretary's election to early next year.
This means the ballot for the top job, as well as the vote for places on the EC, are carried out together. Unite said this would reduce the "enormous costs" created by the legal requirement to conduct the ballot by post , saving the union "in the region of £1m".
The ballot for both elections will open on March 27 and run until 28 April.
Gail Cartmail, assistant general secretary of Unite, will step up to a more senior post while the contest is carried out.
McCluskey today said: "I intend to be a candidate in the upcoming general secretary election and to submit my record to the vote of Unite members.
"Unite's executive council has agreed that my resignation will take effect from 28 April, when the elections for general secretary and the Executive Council itself end.  I will remain general secretary until then – after that it is in the hands of the membership.
"This will be an election in which Unite will be under unprecedented scrutiny particularly from our enemies.  It is vital that in this period there is no lack of continuity in service or support to our membership, and that the full integrity of our procedures is not only protected, but seen to be protected.
"I welcome the executive council's decision to the appointment of Gail Cartmail as acting general secretary taking temporary office alongside myself until the end of the general secretary election.  This will ensure that, while I am a candidate for re-election, the business of Unite remains properly managed."
 The closing date for nominations has been announced as 22 February.
More from LabourList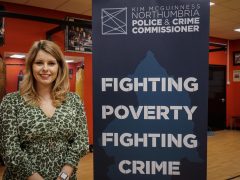 Comment
A sad truth that we all must accept: the best time to eradicate poverty is always a generation…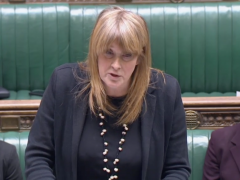 News
Labour's Sarah Jones has described a government statement on the Metropolitan Police as "incredibly weak" after the force…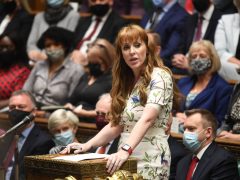 Comment
It was the turn of Angela Rayner and Dominic Raab to face off at the despatch box this…