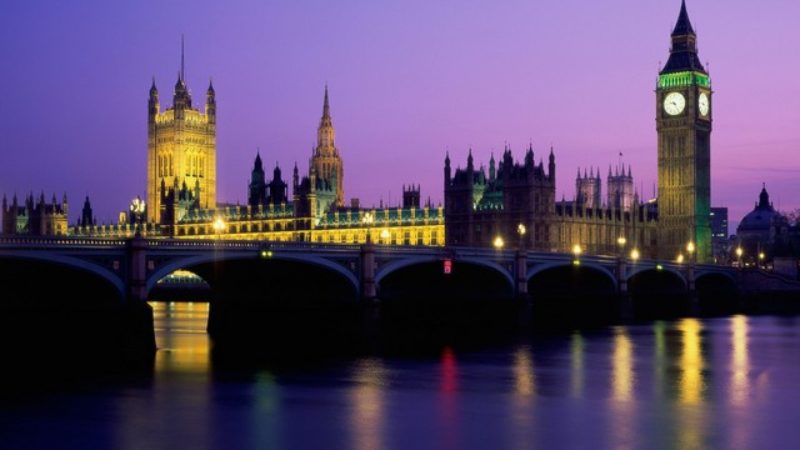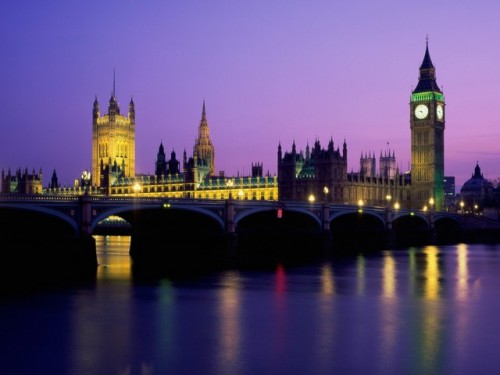 "The only solution is genuinely new money". That was the local government's plea to Westminster hours before the Local Government Finance Settlement, after a week of national media spotlight on the social care costs crisis that threatens to fatally undermine councils up and down the country.
The Government did not listen. Instead it reprofiled the already anticipated 2% annual increase billed as the "social care precept" for all top-tier authorities. Some councils, like mine in Brighton and Hove, will now be allowed to increase council tax by 5% in 2017/18 instead of 4%.
That will raise my council an extra million pounds, slightly more. However our combined social care costs will increase by around seven million next year. Our total care costs now amount to around £150 million a year, £25 million more than our total income from council tax. Natioally, the funding gap for social care is anticipated to be £2.6 billion by 2020.
Let's be clear, the Government has found no new money for social care, it has simply increased the burden on local taxpayers in a way that will hit them hard, particularly those already hit by hundreds of pounds a week under benefit changes kicking in next month. They will in turn blame town halls and city halls, whilst the sums raised will have little effect in tackling the worsening crisis in social care. It won't even cover the £600 million costs nationally of increasing care workers pay in line with the National Living Wage.
Deputy Mayor of Leicester Cllr Rory Palmer assessed the Government response well: "It absurd that so shortly after the Autumn Statement when the Government had nothing to offer to adult social care ministers are making panicked briefings on what are no more than sticking plaster measures.
"Council tax isn't the solution. It won't raise the money needed and it is a profoundly unfair suggestion with an in-built bias against poorer areas.
"And any offer would probably come with strings attached such as having to make efficiencies. We have already made the efficiencies."
Areas with strong council tax bases will do well, such as the Home Counties. They will simply be catching up after years of council tax freezes, though a big hike is likely to make county hall leaders nervous in the run up to May's shire elections. The impact will be negligible in authorities like mine; in major metropolitan ones like Liverpool it will make almost no difference to the already critical funding situation.
Figures obtained by the Observer show that 77 of the 152 local authorities responsible for providing care for the elderly have seen at least one residential and nursing care provider close in the last six months, because cuts to council budgets meant there were insufficient funds to run adequate services. Over two thousand care homes have closed since the Tories came to power six years ago. Research carried out for Radio 4's You and Yours programme by business risk analysts earlier this year found that about 5,000 homes are at risk of closure because they carry too much debt and do not make enough profit to cover loan repayments. That is a quarter of the UKs 20,000 care homes.
Coupled with real terms cuts to NHS funding there is a perfect storm brewing in terms of looking after the growing cohort of older people living longer with acute but manageable health conditions.
NHS chief Simon Stevens said: "We do need a big set of changes and a new national consensus, a new deal for retirement security in this country".
"In my opinion you can't answer the social care funding system question just by looking at the relationship with the NHS, you've got to look at the full range of services and needs that people have in retirement."
Conservative peer Lord Porter, Lord Porter, who heads the LGA, told the Local Government Chronicle: "I still do not think everybody around that cabinet table understands how serious this is because we haven't had anybody floating out really good solutions. I'm sure if other departments knew how this impacted on them they would be."
The public back spending more on social care, 62% say that not enough goes towards funding it. Authorities like mine are working hard on integrating health and social care services, and there are examples of best practice such as Nottingham that should be shared. If we do not then the pressure on the NHS and on top tier councils will be unsustainable.
I have called on the Government to reverse some of the £33 billion in tax breaks to high-earners, multi-national businesses and corporations during this Parliament to deal with this crisis in care and council funding swiftly and decisively. You can back that call here.
The Government has known for years this crisis is coming, but it has failed to act. Time is running out and it will be their own voters that will turn on them if they do not.
Warren Morgan is the Labour and Co-operative leader of Brighton and Hove city council. 
More from LabourList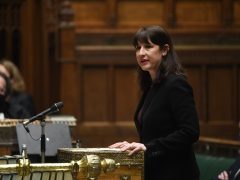 News
Labour has urged the government to close a "major tax loophole" in the windfall tax ahead of a…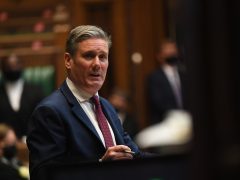 News
The Labour Party is preparing to make several significant policy interventions on the economy to combat the rapidly…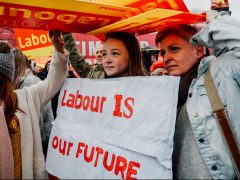 Comment
This summer marks the rebirth of a national Labour students organisation. Its predecessor, marred by factionalism and disagreement,…