Ever since Britain voted to leave the EU, many politicians and pundits – from the left as well as right – have been claiming that after Brexit the UK will be free of the EU's "regulatory shackles" and able to go it alone.
One such "shackle" is supposedly the EU's state aid regime – the rules which determine when a national government is able to provide financial support to industry, and when that support oversteps the line and damages competition. Indeed, when the Conservative government failed to offer any support to the UK's steel industry last year, they blamed their inaction on the EU's state aid rules.
Funnily enough, state aid rules didn't stop many other EU member states from supporting their own steel industries after suffering from severe steel dumping from China. Such measures were also open to the UK. Instead, the Conservatives made a conscious choice not to support our steel industry, and then when they were criticised for it they blamed Brussels.
The truth is that state aid rules are hugely beneficial and do not prevent national governments from pursuing an active industrial policy. They do stop corruption and backhanders going to friends of the government of the day and prevent distortions of competition.
You only have to look at the way state aid rules have been applied by the EU in the fight against alleged aggressive tax avoidance to see why they should be supported by anyone who holds progressive values.
From Starbucks in the Netherlands to Fiat in Luxembourg, all the way to Apple – the richest company on earth – in Ireland the EU has used state aid rules to stop national governments offering secretive tax deals to their favourite companies. Such selective behaviour deprives neighbouring countries, like the UK, of vital tax revenue – money that could have been spent on schools and hospitals.
It is entirely possible to abide by EU state aid rules and still be able to pursue an industrial strategy. The kind of actions that Jeremy Corbyn recently called for, for instance – such as the creation of national and regional investment banks – are all compatible with existing EU state aid rules. Aid given at the regional level, and given to specific sectors (such as steel) is exempt from EU state aid law.
It is vital that we understand this, because to say that we want to abandon the principles of EU competition and state aid policy after Brexit is to say that we don't believe in a level playing field for businesses, or best value for consumers and citizens. How else can we ensure a diverse, innovative and fair market, especially in areas like technology where there are strong pressures towards consolidation and mega corporations? This is one of the key questions of the early 21st century – and as the economy becomes ever more automated, these problems will only be further exacerbated.
In an increasingly globalised world, with more and more business conducted across borders, I worry that only supranational figures like the EU Competition Commissioner may be able to hold to account the Googles, Apples and Starbucks of this world. The record €13bn (£11.25bn) demanded in back taxes from Apple was the equivalent of the entire Irish health budget for one year. That was one company, registered in one country.
How can one country acting unilaterally achieve anywhere near the same results? That is the question we should now be asking – for the sake of Britain's businesses, public services and taxpayers.
Anneliese Dodds is MEP for south east England. 
More from LabourList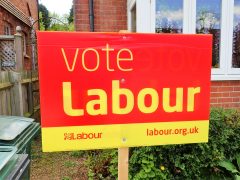 Comment
Rishi Sunak announcing a windfall tax on oil and gas firms this week is a clear vindication for…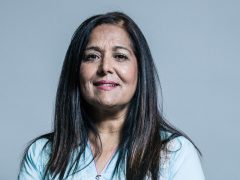 Comment
Boris Johnson's Conservative Party won a mandate to 'level up' the UK at the 2019 general election. The…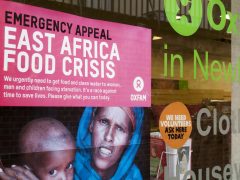 Comment
Someone in East Africa dies of hunger every 48 seconds. This is the result of the imperfect storm…