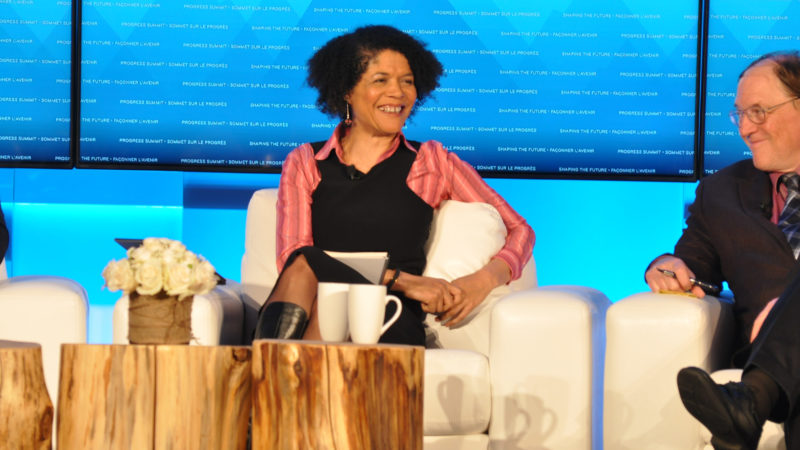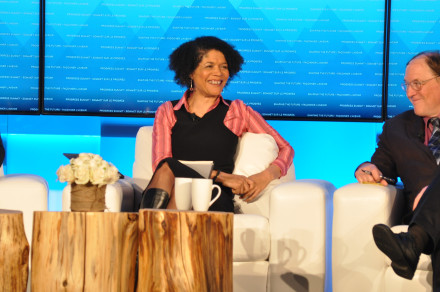 When the new, if unelected, prime minster Theresa May stood outside Downing Street in July and announced her commitment to fighting injustice and standing up to the privileged few I cannot have been the only Labour Party member to think – "she's stealing our words if not our values".
And when she announced the creation of a new government department entitled Business, Energy and Industrial Strategy it was clear she was seeking to park Tory tanks on Labour turf.
Under David Cameron's the term "industrial strategy" was banned and Sajid Javid, then the business secretary, regarded it as something akin to a swear word. David, Sajid and George Osborne were all about reducing the size of the state, cutting, deregulating, freeing up the private sector to express its natural exuberance and create jobs and wealth for the nation.
That went well didn't it?
With May championing industrial strategy I thought we might at last have a plan and a long term vision for our industrial future.
Six months later and what have we got? Nothing. A repeatedly promised green paper has repeatedly been delayed.
It's clear that May's words were just positioning, an attempt to duck responsibility for the real underlying causes of the anger so many feel.
Ten years without a pay rise – for those in work.
The explosion of zero hour contracts and the disappearance of job security.
A programme of austerity built on the backs of the poor whilst the banks got a bailout.
Public services cut as Government withdrew from funding local authorities.
Increasing inequality and decreasing opportunity.
These are the failures of the coalition and the Tory government, who used the financial crisis to reduce the protection and opportunity the state could offer.
Of course the Tories are finding it difficult to even begin to imagine how an invigorated, entrepreneurial state could work to help create jobs, investment, skills, security and prosperity for all.
Even if their intellectual resources were not entirely focused on bickering and Brexit, the Tories could not begin to scope out the policies possible when you have a clear and positive vision of the kind of economy we want. High-waged, high-skilled, inclusive, where people and businesses have the certainty to plan for a more prosperous future.
That is what an industrial strategy is about – building the economy we want.
And that's why we're launching our consultation on industrial strategy today. Instead of the  Tories placing their tanks on our turf, Labour is taking up the role of the government to provide inspiration, vision, direction and investment certainty. The Tories are too ideologically rigid to envision an industrial strategy that addresses the challenges we face now and those of the future – climate change, automation, an ageing population – in a positive and inclusive way.
These great challenges can also be great opportunities, but only if respond to them in the right way. That is why our industrial strategy will be challenge led – tackling  these challenges through collective action and innovation rather than a desperate race to the bottom.
Our industrial strategy will also be mission-oriented because it will respond to the challenges of our time through specific, measurable and time-limited missions. Without concrete, measurable missions, industrial strategy can become a bucket for every policy hole and a vague answer to every pressing problem. Our missions will excite both public and private actors, drawing in ("crowding in") business investment, as well as talent in public organisations. And, because they will be far-reaching, our missions will bring together shadow teams from across the party to shape and deliver our missions.
It will be values driven because the choice of missions and their implementation will reflect our values as a Labour movement.
That's why today we're inviting contributions to our wide-ranging consultation that will inform the  challenges, missions and values of  our industrial strategy as well as the way in which it should be implemented.
The labour movement was forged in the first industrial revolution and the struggle for workers to receive a fair share of  the rewards of their hard work and technological change. With your help, Labour's  industrial strategy can ensure the opportunities of the new industrial revolutions are available to everyone, not just a privileged few.
More from LabourList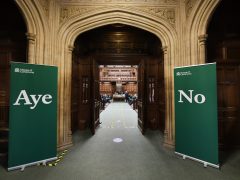 Comment
This piece was originally published on LabourList in March 2013 to mark the ten-year anniversary of the vote…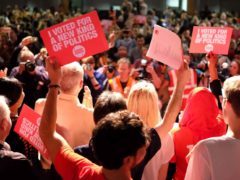 Comment
The public's verdict on Jeremy Hunt's Budget was simple and accurate: the rich will get richer and ordinary…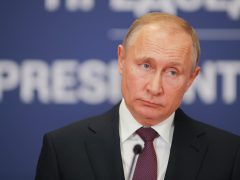 Daily email
On Friday, the International Criminal Court (ICC) issued a warrant for the arrest of Russian President Vladimir Putin.…