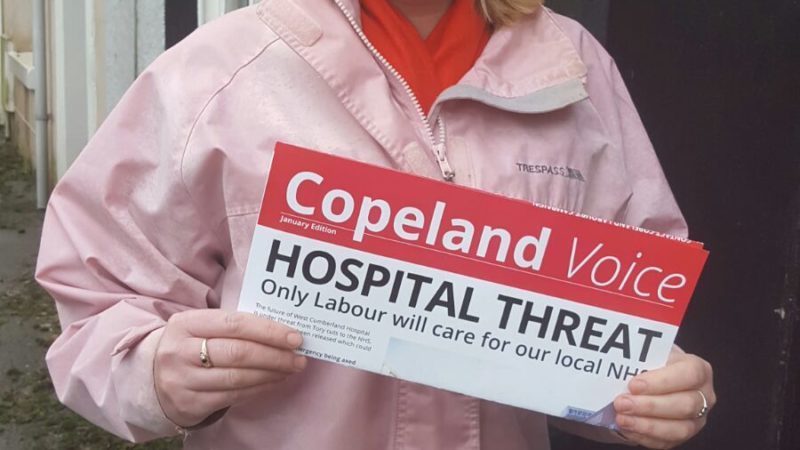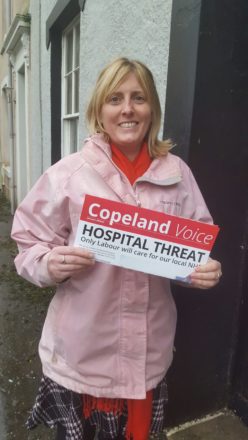 A local Labour activist standing for selection in Copeland has said she will put the NHS and supporting nuclear workers at the heart of her campaign.
Whitehaven resident Rachel Holliday used to work at the Sellafield nuclear plant in the management centre. She has also been active in the We Need West Cumberland Hospital campaign for three years.
It is, perhaps, as the founder of Time to Change (West Cumbria) Project  – a social enterprise that tackles homelessness, including amongst ex-service personnel – that she is best known.
Holliday, a longstanding Labour and Unite member, said she was encouraged to stand by friends and local party members.
She describes the people who work at Sellafield as "heroes", saying: "They've done an excellent service for Britain by safely and securely managing the nuclear waste. We cannot and must not allow them to be attacked by this mean-spirited Tory government."
When tackling the question of Trident, which prompts strong reactions among Labour members, she said: "While as a mum I ultimately want my kids to live in a world without nuclear weapons, it's vital we protect the tens and thousands of high skilled jobs, livelihoods and communities that are reliant on it. So I fully understand and support Labour's policy of backing the Successor programme to replace the Vanguard submarines."
Holliday supported Jeremy Corbyn in the recent leadership contest but it is the future of maternity services at the West Cumberland hospital that many expect to dominate the local campaign.
She said: "We have already taken the fight for our hospital to Westminster, met with Government officials and told them what we need.
"Now I'm seeking the support of the local Labour Party, and the people of Copeland, so I can continue our campaign in Parliament and speak up for our people full-time. We need a hospital that is fit for purpose, and that means being properly staffed and delivering vital services, especially life-saving ones, right here on our doorstep."
"I was overwhelmed and really humbled by the number of people who asked me to stand. I sat down with my family and asked them. They've told me to go for it.
"I like to think I know what matters to people in Copeland because I'm Whitehaven-born and bred. I'm passionate about the community because I've always lived here and I'm part of it.
"I've spent years campaigning for the hospital and fighting for those without a voice. I never dreamed that Jamie [Reed] would stand down so never even considered the possibility. I know I'm not an experienced politician. But I have life experience and love Copeland and its people. It would be a huge honour to be their champion in Westminster. I'm standing to be Copeland's Voice."
If you are standing for selection in Copeland and want to tell us about your campaign please contact [email protected]
More from LabourList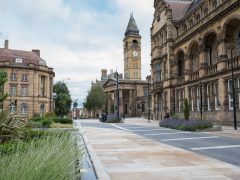 Comment
Labour won a historic by-election in Wakefield, our first such victory since winning Corby in 2012. This success…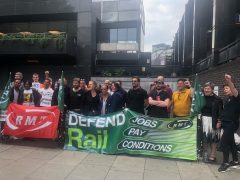 Comment
The general secretary of the RMT has, within the space of a week, become a television hero. It…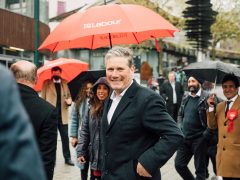 Daily email
"They know they are out of ideas and they are out of touch – and if they had…