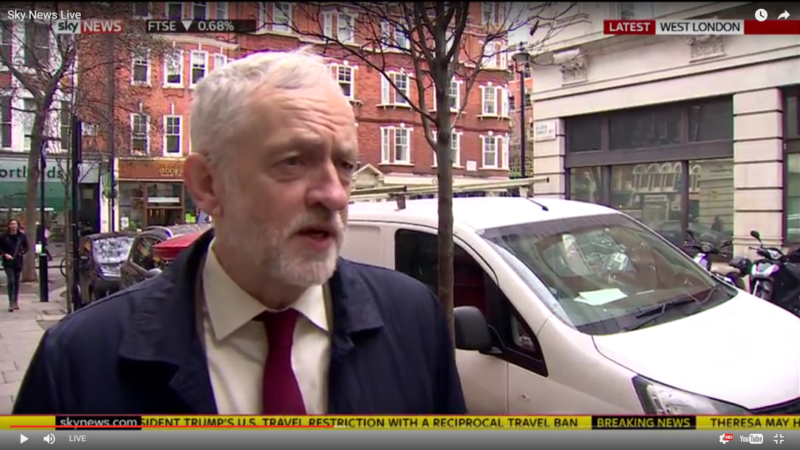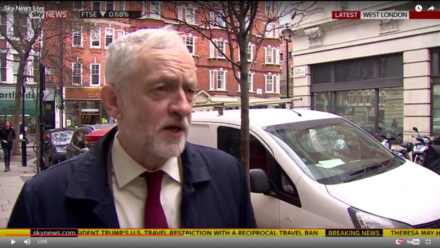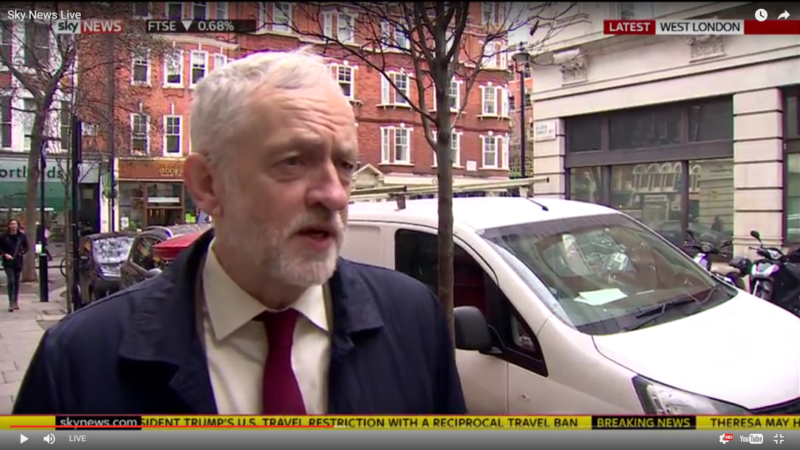 Jeremy Corbyn has denounced Donald Trump's controversial travel bans and backed tonight's protests in Britain as the number of people to sign a petition against the US president's state visit topped one million.
Corbyn said he supported the plan for mass demonstrations against Trump's plans to ban people born in seven majority-Muslim nations from entering the US. He also said Britain should not be afraid to condemn its transatlantic partner just as it would do to other countries it believes had behaved unfairly.
The Labour leader spoke out as thousands prepared to gather outside Downing Street tonight. Corbyn issued a fresh attack on the US Republican property mogul and said he hoped to attend a protest in Westminster later on.
The travel ban – which covers Iran, Iraq, Syria, Sudan, Libya, Somalia and the Yemen – breaks international laws, Corbyn told Sky News.
"It's outrageous, it's illegal as well as being immoral. I think we should stand up for the values we believe in, which is you don't discriminate."
When asked if this missed the "bigger picture" of the importance of the Anglo-American trading economic relationship, he said: "The bigger picture is peace, justice and human rights. The bigger picture is, of course, good trade arrangements – I don't think the two things are mutually exclusive.
"We should say candidly and firmly, to friends as well as to those we don't agree with, human rights are important, the rights of people are important and where does this all lead to?
"If you're saying people, because they are Muslims, cannot travel to the United States where does that lead on to?
"We would condemn any other country in the world for doing this, I think we should do the same and say firmly and say to the United States president, I'm really sorry, we just cannot support agree with you on this."
Corbyn said he would send a representative to Downing Street for the demonstration against a state visit tonight and confirmed he "supported" the event.
The number of people to have signed the petition against Trump's state visit had reached 1.3 million by 3pm.
More from LabourList
Video
The Andrew Marr Show Shadow Chancellor Rachel Reeves agreed that the government should now implement 'plan B' – i.e.…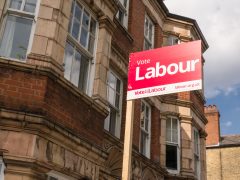 News
LabourList can today reveal Labour's parliamentary candidate selection process for the upcoming Old Bexley and Sidcup by-election. Sources…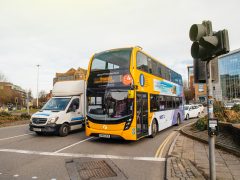 Comment
Who remembers when Boris Johnson bizarrely told the nation how he enjoyed painting model buses? He gushed about…