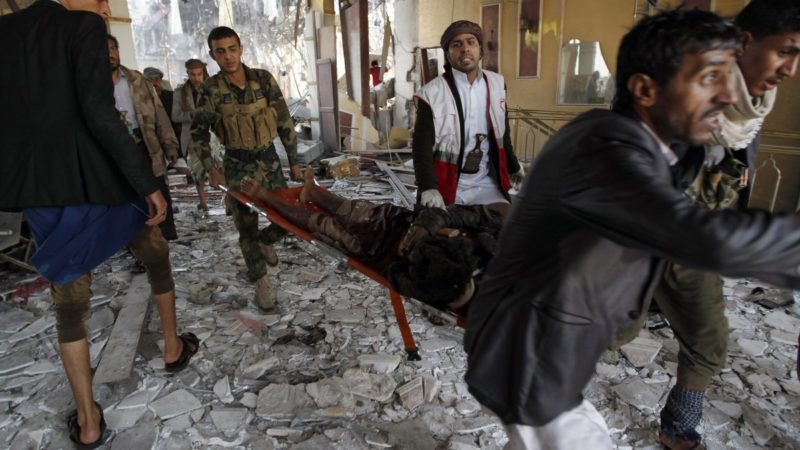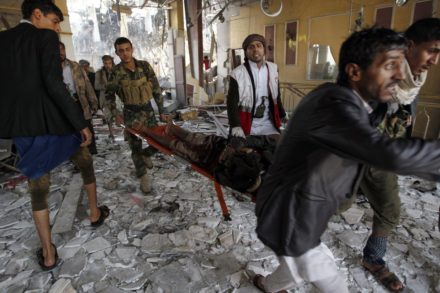 At Labour Party Conference in Liverpool this year, as someone born in Yemen, I was proud and privileged to join Jeremy Corbyn, and members of the Yemeni community at a vigil for peace organised by Stephen Twigg with other Liverpool MPs. As we stood on the Albert Dock, we sought to raise the profile of the civil war affecting Yemen and the appalling plight of its people.
By and large, Yemen has been forgotten by the world, overshadowed by the terrible war in Syria.
Yet today, in Parliament, Stephen is continuing his work to shine a light on the conflict by leading a debate on the humanitarian crisis affecting the people of Yemen. I've also been trying to do what I can to raise the profile of the awful situation there and support the international relief efforts.
Yemen is a special place for me, in some ways I owe it everything. Yemen is where my father met my mother – in the city of Aden. They got married in 1959, my brother was born there in 1960 and I was born there in 1962. I don't remember those years as we left in 1963, but Yemen made the Izzard family and means a lot to me. My next language ambition is to learn Arabic and one day to go back to the city of Adan (Aden) where I was born and perform to local people. 
People in Yemen face a humanitarian catastrophe. Three million civilians have been displaced; more than 14 million – half the population – are suffering malnutrition and the UN are reporting that at least 18 million people are in need of some kind of humanitarian assistance. Children are amongst the hardest hit: an average of six children have been killed or injured every day; 3.3 million children and pregnant or breast-feeding women are acutely malnourished; and more than 1,600 schools are unfit for use with two million children out of school.
I visited a refugee camp in Obock in Djibouti with Unicef last summer, meeting Yemeni people who have fled across the Red Sea to escape the violence. I spoke to many children living in the camps and met families torn apart by this forgotten war. Their stories will stay with me forever.
There is no end in sight to the civil war affecting Yemen. That's why it's so important that the UK government must redouble their efforts for a ceasefire. Labour MPs have raised Yemen in Parliament time and again and there was an Opposition Day debate to highlight this issue, but we must keep up the pressure so that Ministers act.
With evidence of attacks against civilians on both sides it is imperative that international monitoring is strengthened and the UN must uphold international humanitarian law. As supporters of the Saudi-led coalition, the UK government must take concrete action to ensure that these forces are not targeting civilians.
The UN has found that 60 per-cent of civilian casualties in the conflict are because of coalition air strikes and a report by the UN High Commissioner for Human Rights last summer laid out a number of serious allegations of violations of international humanitarian law and human rights law committed by all side. Our government must be at the forefront of protecting civilians in conflict zones.
MPs on all sides of the House of Commons are calling for an urgent independent investigation into reports of breaches of international humanitarian law on both sides of the conflict. I add my voice to theirs. I hope the government will listen.
More from LabourList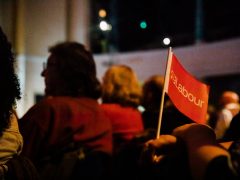 News
New guidance issued by Labour for selecting parliamentary candidates ahead of the next general election is set to…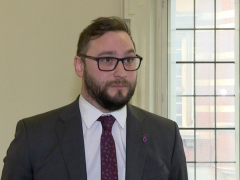 News
Christian Wakeford today defected from the Conservatives to the Labour Party. Some have wondered whether his politics fit…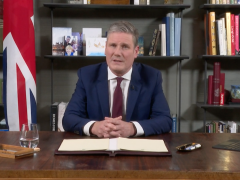 News
Keir Starmer has used a party political broadcast this evening to urge the public to "call time" on…