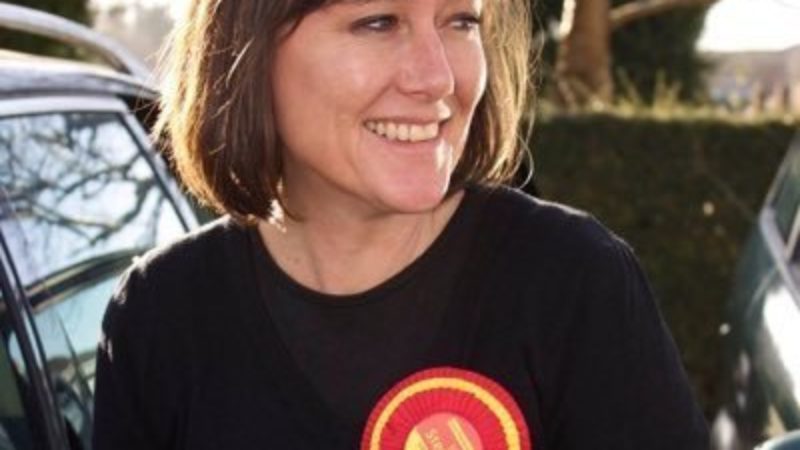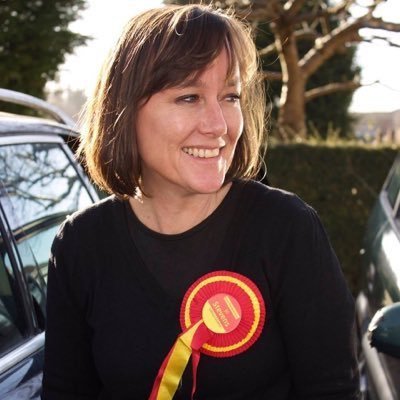 This is the full text of Jo Stevens' letter to Jeremy Corbyn outlining her resignation as shadow Welsh secretary.
Dear Jeremy,
I write following the decision at yesterday's shadow cabinet to impose a three line whip to vote in favour of triggering Article 50.
I am a passionate European. With Cardiff Central Labour Party members I campaigned strongly to remain. I voted to remain. My constituency and my city voted by a significant majority to remain. David Cameron recklessly and unsuccessfully gambled our country's safety, future prosperity and longstanding European and wider international relationships solely to save the Tory Party and his premiership from imploding.
Theresa May is now leading our country towards a brutal exit with all the damage that will cause to the people and communities we represent. There have been no guarantees before triggering Article 50 about protecting single market access, employment, environmental and consumer rights, security and judicial safeguards and the residency rights of many of my constituents. And no guarantees for the people of Wales. Article 50 should not be triggered without these safeguards in place.
I accept the referendum result is to leave.
I also accept that the parliamentary numbers are such that Article 50 will be triggered and we will leave the EU. But I believe that leaving is a terrible mistake and I cannot reconcile my overwhelming view that to endorse the step that will make exit inevitable, is wrong. I expect this to be the most important vote I will ever cast as an MP and for me it is a clear issue of principle and conscience. When I vote I will be representing my constituents, a great many of whom, including a great many Labour Party members and voters, have strongly urged me to vote in this way. That is why, in Shadow Cabinet, I argued against the imposition of a three line whip.
And I know that you, more than any other member of the current Parliamentary Labour Party, will understand that feeling so strongly about such a critical issue, means I must follow my principles and my conscience, even where that conflicts with the Party's whip in Parliament.
Keir Starmer and our shadow Brexit team have worked incredibly hard to map a path through this difficult issue and period, constructively and respectfully, for all colleagues. I certainly do not wish to cause difficulty for you, my Shadow Cabinet colleagues and the Parliamentary Party. I respect and understand the views of each of my colleagues and their reasons for reaching those views. I feel however, that I must make my position clear in advance of the Second Reading of the European Union (Notification of Withdrawal) Bill as I will vote against it on this timetable, with no guaranteed safeguards in place, with its inevitable consequences.
It is with deep regret that this inevitably means I must resign from the Shadow Cabinet. It has been an honour and a privilege to serve as your Shadow Secretary of State for Wales, the country where I was born, bred, work and live. In carrying out that role, it reinforced even more strongly to me, what Wales will lose from exiting the EU without the guarantees that are needed and without a seat at the negotiating table for the people of Wales. We are net beneficiaries of EU funding. Over two thirds of our exports are to the EU. It is a lifeline to our manufacturing industry in steel, automotive and aerospace as well as to our farming and food production sector. I do not believe that we can rely on a Conservative government to protect Wales.  I will continue to work hard on behalf of my constituents and with you and our colleagues to hold the government to account during the negotiations so that we ensure the terms of any agreements eventually reached by the Government, are in the national interest.
Thank you for the opportunity to serve under your leadership, both in your shadow cabinet and previously as shadow justice minister and shadow solicitor general. Throughout my period on the front bench I have always sought to promote unity across our Party and I wish you, my successor and the whole of the Shadow Cabinet the very best in leading our Party through this most critical period.
Yours in comradeship,
Jo
More from LabourList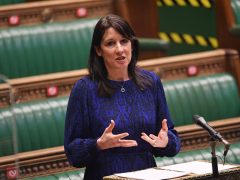 News
Rachel Reeves has said there is "no doubt" that Labour is "winning the battle of ideas" after Rishi…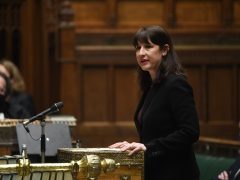 Comment
Below is the text of the speech delivered by Shadow Chancellor Rachel Reeves in response to the government's…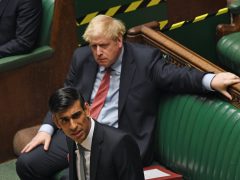 Daily email
Rishi Sunak is to bring forward additional cost-of-living support measures today, expected to include Labour's proposal of a…