On your marks. Get set. The race towards Brexit is about to begin. Subject to the Supreme Court's ruling in January, the prime minister intends to trigger article 50 by the end of March, formally initiating the exit negotiation process. But there is every reason to believe this could come sooner. David Davis, the secretary of state for Brexit, recently let slip the government's desire to trigger the article earlier than 31 March, if it can.
The government is clearly keen to set Brexit on its own terms, avoiding a parliamentary vote and hurrying into negotiations with as little public discussion as possible of its plans. Labour therefore needs to be ready to hit the ground running on Brexit in 2017. It needs to pick a side to champion and hold the Tories to account.
Small businesses up and down the country hope Labour will be their champion. This will mean moving beyond the binary pro-Brexit/pro-Remain politics that dominated last year. Brexit is happening now and it is counter-productive to try and block it through further court appeals, or a second referendum, as the Lib Dems have proposed.
Of course, small firms are as divided as the rest of the country on whether Brexit represents a good or a bad prospect. A survey by Albion Ventures, published in October, found that 36 per cent of think Brexit will help them enter new markets whereas 41 per cent expect it to have negative consequences.
Similarly, research by Sage published in early December found that 38 per cent of small businesses believe Brexit will have a negative impact on them, whereas 35 per cent said it will have a positive impact.
Where small business leaders are mostly united is in their concern on the issues which can be affected either way by Brexit. The same research by Sage identified the key issues of concern for small businesses as currency fluctuations, bureaucracy, access to a labour force with required skills and access to funding. To help small businesses, Labour needs to ensure that these issues are at the heart of the negotiation process and final Brexit deal.
That means fighting to bring more transparency and clarity into the process. We have seen the damaging effect on our currency of rumour or the odd leaked comments from a minister. The guessing game over the government's Brexit strategy needs to be brought to a close, or businesses will continue to face the prospect of the pound devaluing every time we hear details of plans from Fleet Street before Downing Street.
On the subject of hiring foreign staff, small businesses need certainty that Brexit will not create difficulties in recruiting EU nationals. Access to foreign talent is particularly important for smaller firms, given that much of the domestic talent is taken by larger companies. If access is impeded it will only exacerbate the effect of the skills gaps within the UK. Likewise, small businesses need certainty on the future status of EU nationals currently living and working in Britain. There are genuine fears that Brexit could make the UK a less conducive environment for retaining foreign talent. This would be devastating on SMEs.
Continued access to the single market is the best way to ensure that small businesses get the optimal deal from Brexit. It would help maintain some of the status quo, reducing the uncertainty which causes currency fluctuations. It will also ensure continued ease of access to European finance, which many small businesses depend on to remain profitable, and offer protection for the recruitment and retention of a European workforce.
Labour can be the champion of small businesses and fight to ensure single market access is the priority item on the negotiation table. But Labour needs to act fast. This will be the year of Brexit and we cannot afford to be left behind by Tories' agenda. Keir Starmer, shadow Brexit secretary, has demonstrated constructive leadership and has clarified that Labour will not try to obstruct the triggering of article 50, stating that "any political party with an ambition simply to frustrate the process cannot unify or heal the country."
The Labour leadership now needs to build on this position and give small businesses reassurance early in the New Year that it will fight for their cause.
Simon Pitkeathley is chief executive of business improvement districts Camden Town Unlimited and Euston Town and sits on the mayor of London's economic action partnership (LEAP).
More from LabourList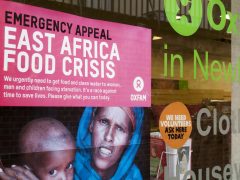 Comment
Someone in East Africa dies of hunger every 48 seconds. This is the result of the imperfect storm…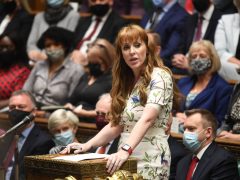 News
Angela Rayner has accused Boris Johnson of "watering down the rules to save his own skin" after the…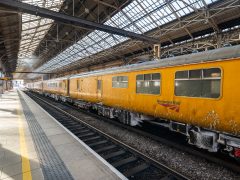 Comment
Network Rail, the company that owns and maintains Britain's railway infrastructure, has recently announced plans to cut over…