Momentum has signalled its hopes of a life beyond Jeremy Corbyn's leadership by announcing it wants to affiliate to the Labour Party.
The Corbynista group last night told its 20,000 members it had introduced a constitution and would step up efforts to deliver a Labour general election victory if Theresa May goes to the polls early.
The move to seek affiliation comes as the campaigning group aims to move on from months of damaging in-fighting. Efforts to forge closer links with the Labour Party are likely to be opposed, however, by those backbench MPs who are opposed to the leadership of Jeremy Corbyn.
"Momentum is moving forwards as the outwards-looking, campaigning movement that our members want it to be", a spokesperson for the activist group said last night.
"Over the coming months, Momentum will continue to grow, building our movement to encourage more people to participate in politics and help Labour harness its new mass membership to win power and rebuild and transform Britain."
The reforms are being seen as a victory for founding chair Jon Lansman, who wanted to move to a more open structure through one-member-one-vote, but who was opposed by hard-left Momentum members.
Existing members of Momentum will be asked to join Labour by July 1 and all new members will have to be in the party if they want to join the Corbynista group.
In the future Momentum members will elect representations to a national co-ordinating group. In a separate reform it announced a members' council with people chosen randomly by lot every six months.
Tom Blenkinsop, the backbench MP, yesterday spoke out against Momentum attempts to affiliate to Labour, writing on Twitter; "I will be opposing this with every fibre of my body."
A Labour spokesman told the Mirror the party had not received any application for affiliation.
Last night Momentum sent a rallying message to members, saying: "With the Tories' chaotic Brexit unfolding, Trump soon to be inaugurated and the threat of UKIP's racist, right-wing populism on the rise, we need the Corbyn project to succeed now more than ever. Momentum has a crucial role to play in electing a transformative, socialist Labour government."
More from LabourList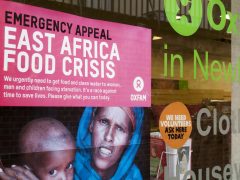 Comment
Someone in East Africa dies of hunger every 48 seconds. This is the result of the imperfect storm…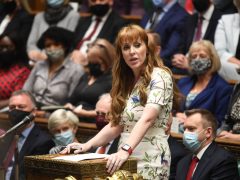 News
Angela Rayner has accused Boris Johnson of "watering down the rules to save his own skin" after the…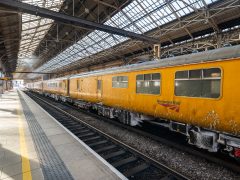 Comment
Network Rail, the company that owns and maintains Britain's railway infrastructure, has recently announced plans to cut over…