In a changing economy, with a rise in self-employment and the number of small business, how can we help people gain security and grow and develop their business ideas?
Britain is after all, renowned as a nation of invention and creativity. But come up with a business idea and trying to get a loan for it from risk averse banks is nearly impossible. Rajesh Agrawal, deputy London mayor for business, tells the story of how he wanted to start a business but was turned down for a loan as he was lacking collateral. He turned up a few weeks later and asked a different department for a similar loan to buy a car which was granted. He now explains that he still can't drive but has built a multi-million pound business.
Episodes like the one in this story still happen to small firms. If they can't get guarantees then have to put up their homes as security or, of course, it they are tenants, then the answer is hard cheese. Once again discrimination against the precarious self-employed that have created two in three new jobs since the financial crisis.
We can complain about this, and should do, but the solution is to do what the labour movement does and when it is the most successful – that is to empower people. On Tuesday, Christina Rees, Labour and Co-operative MP for Neath, will introduce a ten minute bill for the creation of mutual guarantee societies and is a huge step in empowering small firms and the self-employed.
It is important, to explain, consider that this problem of credit happens worldwide but elsewhere and particularly in Europe it is solved by local firms coming together to form mutual guarantee societies. They are co-ops that stand together and stand collateral for each other. They don't lend the money. It works a bit like a Dragons' Den, but nicer. You convince the society of your idea and they will jointly stand guarantee. In Europe a lot of small business finance follows this model. In 2014 the AECM member organisations had a total guarantee volume of over €76bn and issued a total volume of €25bn in new guarantees.
But not in the UK. In the early 1990s we had set up about six regional mutual guarantee societies as co-op societies across England, membership was growing, banks were interested, Co-op development agencies were supportive and in many cases they were actively involved but the regulator at the time (and this was before Gordon Brown created the FSA), argued that they were running an insurance business and needed a minimum capitalisation of £70m.
We can change all that. The Bill would establish a legislative definition of a mutual guarantee society and develop a regulatory treatment for mutual guarantee societies in line with UK financial service regulation and related EU directives.
It is a ten minute bill, but is worthy of consideration by parties as it a positive step in empowering business and unleashing talent and creativity so our nation can prosper.
Philip Ross is self-employed and co-author of Not Alone – Co-operative and trade union solutions for the self-employed, which recommended this reform.
More from LabourList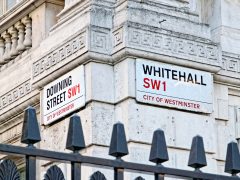 Comment
New governments need to make a splash, to make changes, to make their mark. The first 100 days…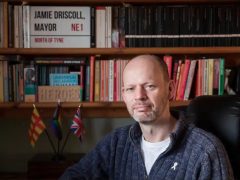 News
The Labour mayor for the North of Tyne region Jamie Driscoll has been blocked by the party from…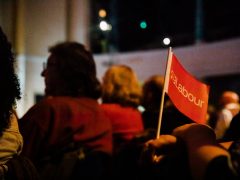 News
Labour Party membership has fallen by almost 170,000 since 2018 and by approximately 19,000 since last summer, despite…