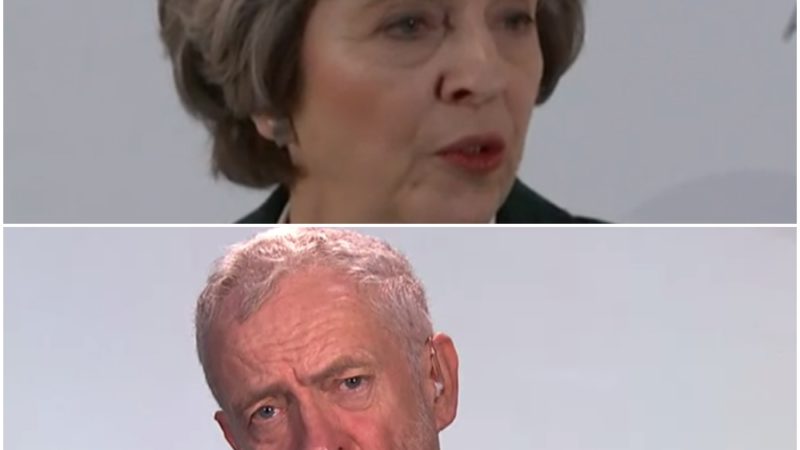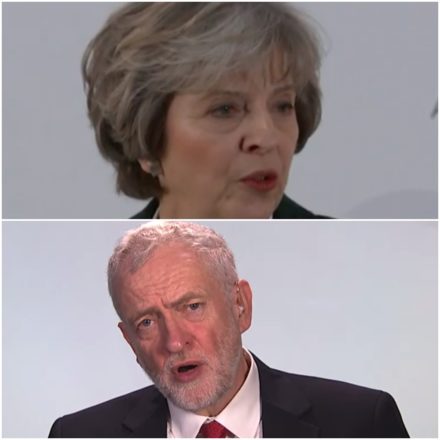 Jeremy Corbyn could barely disguise his incredulity when tackling the prime minister's claim that her reaction to the Brexit vote was about honouring parliamentary sovereignty. Yes, that claim, which she made while outside parliament.
You could almost see Corbyn shaking his head as he went over it, describing Theresa May as "not so much the iron lady, as the irony lady". Boom-boom.
Corbyn has a strong point here, one that was made with a similar play on a Thatcher-esque description yesterday, with Stephen Doughty's "the lady's not for turning up". It was echoed by Tory backbenchers. May can't play on a version of British independence, and the independence of parliament, and then issue her policy announcements outside the House.
Labour's leader rebuked May for her failure to publish a white paper for parliament to examine – thereby ignoring the recommendations of Hilary Benn's Brexit select committee.
However, this focus on proper procedure – while important and interesting to politics wonks – is not something that perhaps bothers the average person quite as much. The decision to pick on a point of parliamentary protocol certainly didn't seem to fit in with Corbyn's populist relaunch.
This is a problem with much of the Brexit debate at the moment – and it was apparent at prime minister's questions. Both Corbyn and May got bogged down in the minutiae of policy, which led the PM to go in circles of her standard scripted rhetoric.
If I never hear the hollow words from May about how "independent" and "global" post-Brexit Britain will be, I shall feel no poorer for it.
The Opposition started to gain real ground though, when Corbyn repeated his question on what the exchequer might have to pay for access to the single market, and whether May is ruling this out. You could almost see the PM squirm as the question was repeated.
This should become a focus for the party's campaigning. It was a consistent claim of the Brexiteers that a vote to leave was a vote to end taxpayers money going to Brussels. Plus, I think there may have been something on a bus with a pledge of £350m a week for the NHS, but of course to remember that would make me a miserable remoaner.
We all know the reality, that the idea of paying no price at all – in either retaining an element of free movement or contributing to the EU budget – is incredibly unlikely. Labour must force the government to own up to this truth.
Another area of fertile ground for Labour is in the Tories' threat to make Britain into a tax haven if we do not get a good Brexit deal. This ultimatum laid by the government at the feet of the EU27 is intended to force them to give us the ultimate in bespoke deals, but the threat to create a race to the bottom on tax and workers' rights is a surefire way for them to prove how out of touch they are.
Were they ever to enact this – or even just by threatening it – the Tories prove how out of touch they are from the demands of most voters. This is something Labour should hammer home, that a move towards the low tax "bargain basement Brexit", as Corbyn calls it, is incompatible with continuing strong public services, or indeed probably with having any at all.
While some people might be persuaded by the Tories' idea that cuts are needed to preserve a strong economy, no-one would like to see the decimation of the NHS, schools and armed forces that a transformation into low tax haven nation would surely deliver.
For a sign of what happens when public services are under-funded, look at the social care crisis. This topic, a common one for Corbyn at PMQs, was taken up by backbench Labour MPs.
Siobhain McDonagh, MP for Mitcham and Morden, asked the PM straight: "are you happy to oversee the collapse of the NHS on your watch?" Louise Ellman asked about the government's cuts to social care, which are in turn delaying discharges from hospital.
The continued pressure from Labour backbenchers was – unusually – matched by questions from Conservatives, showing that public concern over healthcare pressures is extending across the House.
Even May, a calculating character, will realise that something must be done – but don't hold your breath for an improvement on her watch.
More from LabourList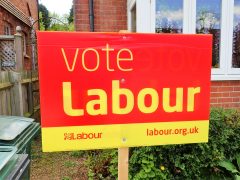 Comment
Rishi Sunak announcing a windfall tax on oil and gas firms this week is a clear vindication for…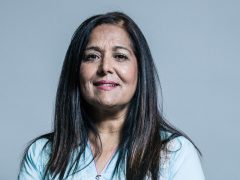 Comment
Boris Johnson's Conservative Party won a mandate to 'level up' the UK at the 2019 general election. The…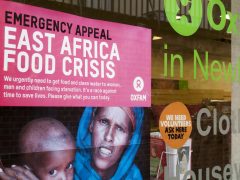 Comment
Someone in East Africa dies of hunger every 48 seconds. This is the result of the imperfect storm…