by Alison McGovern, Lucy Powell and Jess Phillips
This weekend, the world watched as women – and men who happen to be feminists – flooded the streets in cities across the world. This was the "anti-inauguration". A colossal, strident, protest against a man now in the White House who says – amongst other offensives on women's freedom – that there has to be some sort of punishment for women who defy abortion bans.
In Britain too, they came to march in solidarity with those in the US who will lose seriously from Donald Trump's presidency: women who cannot access contraception, people who need healthcare, or those of diverse faith or background who are the target for the aggression stirred up by a protectionist president, determined to roll back the progress made against xenophobia and hate.
Theresa May says that the mere fact that she – a woman – will meet President Trump on behalf of Britain is the biggest possible statement on the place of women. As if the mere fact of her existence is enough to magically wash away his words, or his view of women. Remember this, he told Hilary Clinton she didn't "have the look" or the "stamina" to be President. Trump has zero respect for experienced women leaders at the top, there against the odds. May can expect the same treatment.
Meanwhile, in Britain, many women – and men who happen to be feminists – will be struggling into work this week balancing their employment duties with their parenting duties. Politics may be in turmoil, but families have little choice other than to just struggle on. And one of the biggest practical challenges is the cost and availability of childcare. Now, since the election the Conservatives have gone incredibly quiet on childcare. In 2015, they tried to trump the Labour promise in order to offer parents more free hours' childcare. But there has never been the financial commitment from the government to actually truly deliver and give parents a hand.
So before she goes off to meet President Trump, when Theresa May lauds her industrial strategy this week, unless she tackles the childcare challenge head on, she will be failing women (and men).  Caring duties normally fall more heavily on women, but the whole family benefits when both parents can balance their career ambitions with their family ambitions.
The industrial strategy may well focus on infrastructure and technology, and its revolutionary impact on our economy. And it's true, if we want to escape the predictions of doom that the Brexit vote has preceded, we need to reinvent the way our economy works. But, as ever in the male-dominated world of politics, people tend to think of infrastructure as bits of steel nailed to the ground: bridges, railways, or roads. In fact, infrastructure just means the structure on which all parts of our productive economy rely in order to grow. This means everything no one business can provide itself: from broadband to healthcare.
Just as no one could survive without decent roads, firms will never generate greater profits when their employees are attempting to carry out two jobs: one at work and one at home. Treat childcare as infrastructure and you enable business to do its job, and get our country out of the hole we're in. Childcare builds economic infrastructure as well as social infrastructure as well as social infrastructure as well as social infrastructure, enabling parents to work or work more and, when it's of quality, narrow the attainment gap that already exists when children start school. This is not just an idea from lefty, Labour, women. The CBI say that childcare is infrastructure, too.
Now, childcare has been a big issue in politics for some years. Harriet Harman and others made sure it rose up and up the agenda during the years Labour was in power and we saw the first free childcare made available to British parents. But, at the time of the last general election, the Tories tried to beat us in this area, offering parents 30 hours of free childcare, against Labour's 25 hours policy. Just one of those things, you might think. That's politics.
No. In fact, the lesson that we draw from the last general election was not that Labour was unfortunate to be pipped at the post on childcare. Rather, we should have been much more ambitious from the very start. Our ambition must be universal free childcare and government should develop a plan to deliver it.
Whilst free childcare for low income families with two-year-olds is having a positive impact on the development gap pre-school, the problem with a system that targets resources just at those with least (as the extended hours for disadvantaged two-year-olds does) is that you inevitably don't reach all the people you might wish to. And resentment is likely to occur between those getting more help and those who aren't.
Moreover, the current restrictions the government is placing on the new extension to 30 hours of free childcare for three and four-year-olds for working parents, fails to enable those in training or those looking for work to do so – this is where the biggest gains in productivity lie. Take the means test away and everyone can focus on that which really matters in childcare: quality and availability. We know that good quality childcare during the early years can be the difference between confident parents and children, ready to get the most out of school, and those who are falling behind already at too tender an age.
And universal childcare need not be as expensive as other parts of our social security system. We currently on spend about £6bn a year on childcare, compared to around £100bn on the state pension. A moderate increase in commitment to our nation's children would enable more parents to work, which would be good for the government's income, the prospects for those families, and would help to tackle the productivity gap that has held our country back. In fact, investment in childcare would pay for itself in the medium term through higher tax receipts and  lower welfare bills. The IPPR has calculated that for every woman that returns to work after one year of maternity leave, thanks to universal childcare, the government would gain £20,050 a year in the medium term.
Marching, showing our pride in our role as women is good for the soul. The outpouring of solidarity for those on the rough end of Trump's scorn and humiliation helps us all remember that there is a better way to run our world. And yet, we also need great ideas that will resolve deep-seated problems in the British economy. Universal free childcare could bring down the barriers that too many parents face to pay and progression.
Brexiteers are correct when they say that our economy will be reset by the choice our country has made. That is for sure. The question is how. And as protests across our country demonstrated over the weekend, women are going to make sure they have their say in that choice too. Universal free childcare is the re-set that could ensure the next generation of feminists (women and men) do not struggle to get ahead in turbulent times.
Alison McGovern is MP for Wirral South, Lucy Powell is MP for Manchester Central and Jess Phillips is MP for Birmingham Yardley.
More from LabourList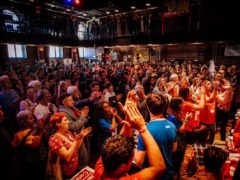 News
Momentum members have elected a new national coordinating group with candidates on the Momentum Organisers slate winning a…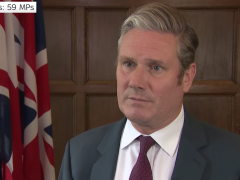 Video
Keir Starmer has declared that replacing Boris Johnson as Prime Minister with another Conservative MP is "not the…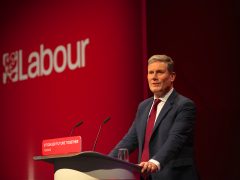 Daily email
Boris Johnson has finally agreed to go. Following an unprecedented number of resignations over the past few days, a…