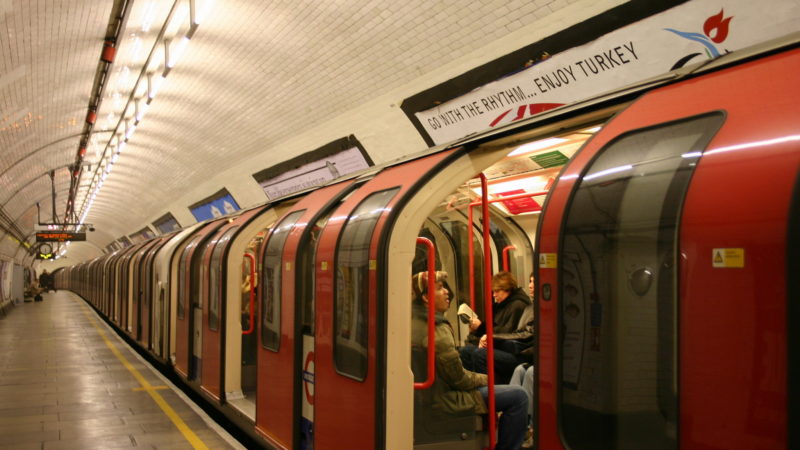 TSSA negotiators will resume talks with London Underground (LU) at the Advice, Conciliation and Arbitration Service today to try to resolve the long running dispute about under-staffing and the serious decline in safety standards for both Tube's passengers, and our members, since April last year.
Our members have been refusing to work overtime since before Christmas which, as many readers who live in London will know, has forced stations to close, because there are no longer enough station staff to keep them open. 
A 24-hour strike by our members and those of the RMT on our Tube at the beginning of this month was solid with only 10 –  all on the outer edges of the network – of our Tube's 270 stations able to open during the peak of the morning rush hour. And reports that the trains were running were just a piece of spin from LU's public relations machine. Trains did run – but but without passengers and without stopping at stations which were of course shut down by the strike. 
Sadiq Khan, the mayor, is right to describe the dispute as "historic." It is. And blame for it lies fairly and squarely at the doors of the Tories. In November 2015, in what would turn out to be his final Autumn Statement, the then chancellor George "cuts" Osborne, announced that Transport for London (TfL) was to lose its central government operating grant, effectively making our capital the only major city on our planet to run public transport without an operating subsidy.
The first phased withdrawal of the subsidy was immediate and deep cuts started from 2016 financial year. As the Tory mayor of London Boris Johnson did not raise so much as a murmur of protest, let alone lead a resistance against these savage cuts. His preference was to "embrace" the cuts and simply pass them. He axed nearly 900 jobs, closed all the ticket offices and his re-calibrated, automated Fit Fit the Future (FFtF) design turned out not to be fit for purpose. Union protests to Boris fell on deaf ears. Not once in his eight years did he ever meet with any union leader. He ran London for the 1 per cent not the 99. 
TSSA took our very real concerns to Sadiq's mayoral campaign Team whilst he was running for office and, to our London Assembly members. We even consulted with the team of And Burnham, the then shadow home secretary, so alarmed were we at the speed and severity of the cuts which saw standard tube safety practices abolished without due diligence. Our members believed the Tory government, aided and abetted by the Tory mayor, were abdicating their very first responsibility of government: to ensure they keep our people safe. Our members were scared for public safety. And with reason.
Publicly we were always very concerned about the loss of ticket offices and their replacement by ticket only vending machines, which have just three functions compared to the multiple functions available at a staffed ticket office and therefore meant standards of passenger service – in management speak "the customer experience" – would plummet. Not only that, but our members have faced soaring levels of abuse and even violence directed at them.
Privately though, our remaining members were losing sleep because they knew safety standards to deal with people-congestion, brought in after the Kings Cross fire which killed 31 people, were being abandoned despite the fact that Tube passenger numbers have grown in millions since 1989.  Some 242 CCTV supervisors who skillfully monitored the Tube's 10,000-plus cameras protecting against congestion dangers, as well as other security threats, were abolished in one-go and the staff redeployed onto platforms. The Johnson jobs cull literally made the tube blind to safety protocol. 
To his credit, and to the great relief our members, Sadiq pledged to review Tube security in his mayoral election. He won in May but by then our  tube members were already increasingly fearful at work. And increasingly fatigued. The use of overtime to fill the gaps was already systemic and the Tube operating only because of our members' goodwill to fill in the gaps as not enough staff were employed to be available. And, to add to the new systemic stress built into Fit For the Future, came a huge increase in passenger frustration with the new system of ticket vending machines which they then vented on staff – who under the new practices were and still are – compelled to stand alone on platforms.
The new standard issue iPad for platform staff was kitted with an app which staff could use to report verbal or physical abuse. It had 2,000 separate hits by September but, our reps reported, no member of LU staff had been reassigned to deal with the complaints. And iPads were looking less smart, more stupid, when members began to report being mugged for them.
Six months on from the so called Fit for the Future introduction, and with staff-morale on the floor, TSSA conducted our own Tube staff safety survey to assess the impact of it on our frontline. The responses were alarming.  Some 82 per cent of our members felt less safe with 13 per cent reporting feeling dangerously unsafe, since Boris introduced FFtF working practices in April 2016 . And an astonishing 79 per cent of our members reported experiencing an increase in verbal or physical abuse. 
All of them had been called the worst swearwords by passengers who had lost money, couldn't get change, couldn't replace their Oyster cards, had their card withheld and many had been told they were "effing useless" because, under the changes, our members had been left with no ability to remedy problems with ticket machines. Our members sleep patterns were disrupted, they were fearful, their work and life balance was out of kilter and they felt poorly-led and not-listened to. 
They were also disappointed that, five months after the election of a Labour administration, no effort had been made to use Sadiq's democratic mandate on security to speedily restore safety standards to our Tube. Following the bomb scare at Greenwich North, which revealed the Boris staff cuts had left even basic evacuation produces in tatters, their disappointment turned to somewhere between impatience and fury and why our overtime ban has remained solid for the last two months and our union's mandate for further strike action remains valid.
There is a massive-mopping up exercise needed on the Tube after Boris and the Tories' misguided and dangerous culling of staff numbers and safety standards. It is a dispute caused by the Tories but it is Labour who must provide the solutions. Sadiq must lead the reconstruction of relationships between the city's transport leaders and a Tube workforce which strongly feels their protection and, the protection of their passengers, has been disregarded at the highest levels. 
Our party must stand up for public transport in London.  Another round of Tory cuts are imminent. Labour needs to lead the campaign against them. Labour must pledge to restore TfL's operating grant within the first 100 days of being next in government. 
Manuel Cortes is general secretary of the TSSA
More from LabourList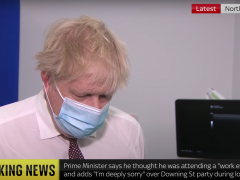 Video
Dominic Raab, Rishi Sunak and Boris Johnson have already given three car crash interviews today. The Justice Secretary…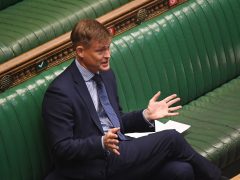 Comment
It is now over 1,650 days, or four and a half years, since the Taylor review was published.…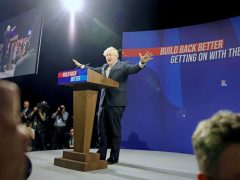 Comment
It's clear now. Boris Johnson misled the House of Commons in December with untruthful assurances that allegations of…