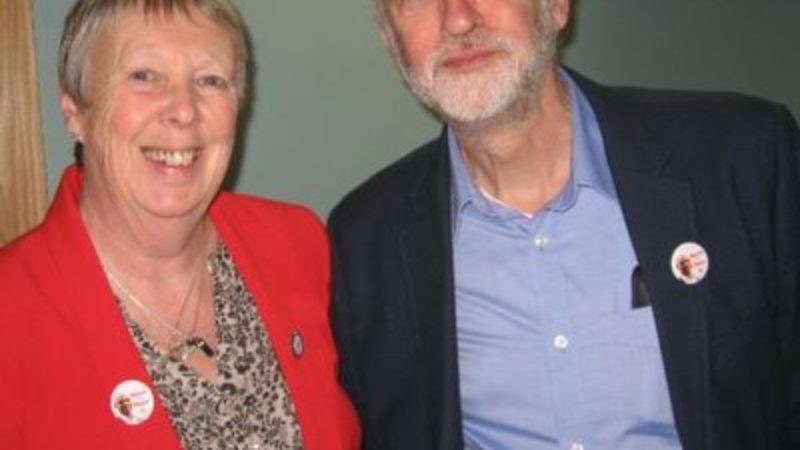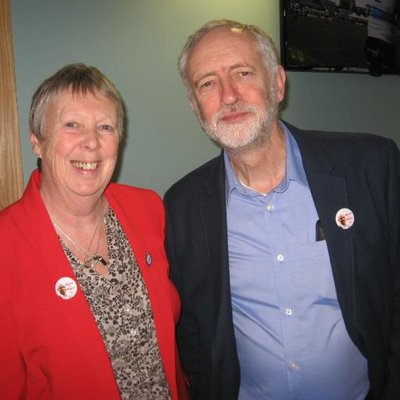 It's easy to feel down about women's progress at the moment – not least in local government – but our women councillors give us reason to be optimistic.
The situation for women in local government is not great. There are just 60 women leaders in total in England and Wales, yet more than 20 men named John. Labour has selected four men and two women – including Lesley Mansell in the West of England, above – for the metro mayor elections. Cuts to council funding, imposed by a Tory government, are hitting women especially hard – not least in Sunderland, which is set to lose its only domestic violence refuge for women. Nationally – and internationally – progress on women's rights is under threat. But even in these tough times, we have lots to be optimistic about too.
Clare Coghill's recent election as the next leader – and first woman leader – of Waltham Forest borough council means there are now more "Clares" (or "Claires") in London than "Johns" – albeit still just two. In Tees Valley and the West of England, Labour has this month selected its first women metro mayor candidates. Elsewhere, Labour women councillors are leading the way too. As cuts bite, they are fighting back.
Redbridge councillor Farah Hussain is leading on the local authority's largest ever council house-building programme. As the government's new Housing and Planning Act forces councils to sell off council homes, Farah is heading up plans to build 250 new ones over the next five years – a seven per cent increase on the borough's current stock.
Sandwell councillor Preet Kaur Gill is tackling sexual harassment in schools. While the government nationally ignores the problem and avoids introducing compulsory sex and relationship education, Preet is taking action. She has helped set up a programme to educate and support children aged 10 and 11. "Project 12" looks at issues like consent, domestic abuse, online life and healthy relationships. The project is set to be incorporated into PSHE lessons and the council will soon begin training its secondary school teachers to deliver it.
Liverpool councillor Lana Orr is leading a project to develop the next generation of readers, helping children leave primary school able to read. The City of Readers initiative brings together the council, schools and a social enterprise to get more people reading. Three years in, the initial results show improved attendance at school, greater confidence in class reading activities and an 88 per cent increase in the number of pupils choosing to read independently. One school reported that 79 per cent of reading scores had gone up over the summer holidays – a time when scores often fall as children are away from school.
These are just a few examples of Labour women doing brilliant things locally. There are fantastic Labour women leading some of our largest authorities too. Susan Hinchcliffe in Bradford, Julie Dore in Sheffield, Samantha Dixon in Cheshire West and Chester and Judith Blake in Leeds, as well as elected mayors Norma Redfern in North Tyneside and Ros Jones in Doncaster.  But there is no doubt we still have a big job ahead of us unlock the potential of even more great women.
Not enough women are making it into our council chambers, let alone our council executives. More support and positive action is needed to help women stand for local government and take leadership positions. One woman in every three member ward is not good enough; we should be aiming for at least 50 per cent women in every Labour group as well as every cabinet and shadow cabinet.
Despite their small numbers, however, women councillors are doing us proud. They are showing the difference that Labour in power can make across the country. As things feel increasingly uncertain for women globally, these women give me hope for the future.
Bex Bailey was the youth representative on Labour's national executive committee from 2013 to 2016. She is a campaigner and sits on the Labour Women's Network committee.
More from LabourList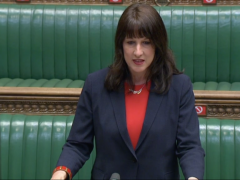 News
Rachel Reeves has criticised the Queen's Speech delivered on Tuesday as "thin" and told Rishi Sunak that "the…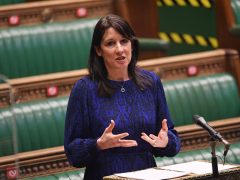 Comment
Below is the full text of the first speech delivered by Rachel Reeves MP as Labour's Shadow Chancellor.…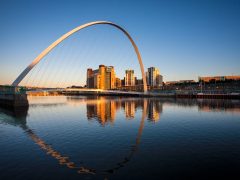 Comment
In 2002, the people of Hartlepool chose H'Angus the Monkey for their directly-elected mayor. Real name Stuart Drummond,…