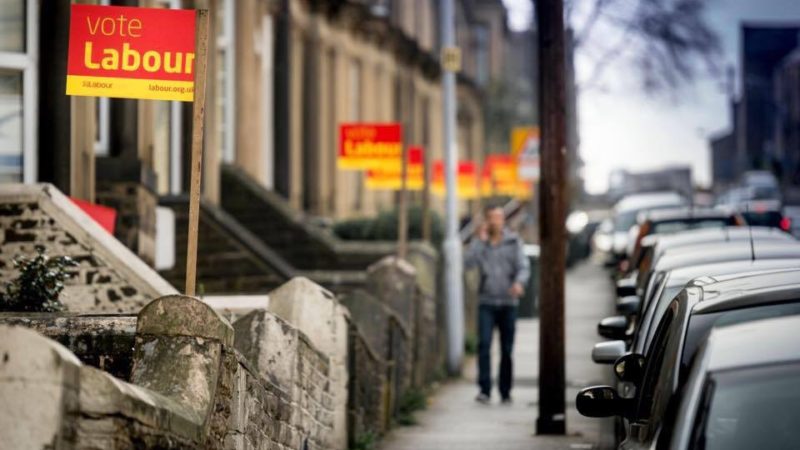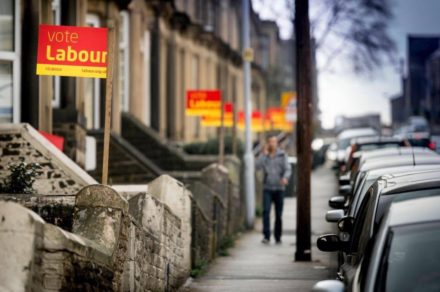 Labour held the two seats it was defending on a bumper night for council by-elections, with six wards and seven seats up for grabs.
Labour's candidate in Failsworth East, Oldham, hung on despite a 7.3 point drop in vote share to 58.4 per cent. The Conservatives came second with 25.4 per cent, and UKIP third with 11.7 per cent.
In St Thomas's, Dudley, Labour held the seat with a slight increase in the vote of 3.4 points, to 60.8 per cent. UKIP came a distant second with 26.7 per cent of the vote, and the Tories third with 10.3 per cent, according to numbers from Britain Elects.
These two seats are both in two traditional Labour areas, and we hope that this bodes well for next week's crucial by-elections in Copeland and Stoke Central.
The Conservatives lost their seat in Bollington, East Cheshire to the Bollington First group.
The Liberal Democrat wins of recent weeks have been replaced with them losing their two seats in the multi-member ward of Elsenham and Henham, Uttlesford, to the local party Residents for Uttlesford. They saw their vote share drop by 24.2 points. They held onto the other ward they contested, in Burton, East Staffordshire with a 5.4 increase in vote share.
Unusually, the Green party claimed a seat from UKIP, benefitting from a 27.9 point bounce, as UKIP's vote share dropped by 12.2 points in Lydbrook and Ruardean, Forest of Dean.
Failsworth East (Oldham) result:
Labour hold
Labour: 58.4 per cent (-7.3)
Conservative: 25.4 per cent (+1.6)
UKIP: 11.7 per cent (+11.7)
Green: 3.5 per cent (-4.3)
Liberal Democrat: 1.1 per cent (-1.8)
Lydbrook & Ruardean (Forest of Dean) result:
Green gain from UKIP
Green: 35.3 per cent (+27.9)
Conservative: 24.3 per cent (+6.2)
Labour: 22.7 per cent (-2.0)
UKIP: 11.1 per cent (-12.2)
Liberal Democrat: 6.6 per cent (+6.6)
Bollington (East Cheshire) result:
Bollington First gain from Conservative
Bollington First: 50.6 per cent (+13.4)
Conservative: 17.2 per cent (-13.4)
Labour: 12.9 per cent (-8.6)
Liberal Democrat: 10.7 per cent(-0.2)
Green: 8.7 per cent(+8.7)
St Thomas's (Dudley) result:
Labour hold
Labour: 60.8 per cent (+3.4)
UKIP: 26.7 per cent (+4.2)
Conservative: 10.3 per cent (-5.4)
Green: 2.2 per cent(-2.3)
Burton (East Staffordshire) result:
Lib Dem hold
Liberal Democrat: 52.7 per cent (+5.4)
Labour: 24.7 per cent (-5.2)
UKIP: 11.7 per cent (+11.7)
Conservative: 10.9 per cent (-11.9)
Elsenham & Henham (Uttlesford):
Residents for Uttlesford gain both seats from Lib Dems (two member ward)
Residents for Uttlesford: 59.3 per cent (+32.1)
Liberal Democrat: 22.5 per cent (-24.2)
Conservative: 10.0 per cent (-11.0)
UKIP: 4.8 per cent (+4.8)
Labour: 2.8 per cent (-2.3)
Green: 0.6 (+0.6)
More from LabourList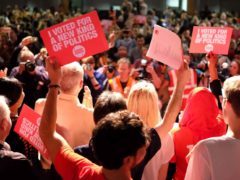 News
Momentum, the grassroots organisation that was born out of Jeremy Corbyn's 2015 leadership campaign, has launched an all-member…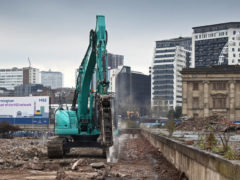 Comment
Doom-mongers and NIMBYs are out in force. Our poor excuse for a Prime Minister, Boris 'piffle' Johnson, has…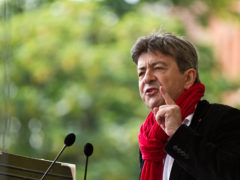 Comment
A recent LabourList article suggested that we in the Labour Party have much to learn from Jean-Luc Mélenchon,…