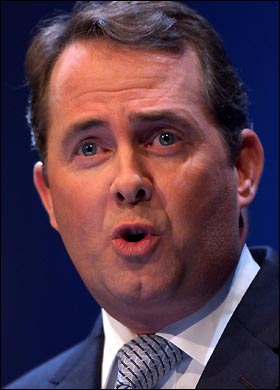 The government has ushered in a controversial EU-Canada free trade agreement, the Comprehensive Economic and Trade Agreement (CETA), under the cloak of darkness and amidst serious concerns on human rights, public health and rule of law.
Despite the promise by Liam Fox, the international trade secretary, of parliamentary debate and full scrutiny, it was voted in by a small group of MPs in a committee room – buried in a Fox hole beneath the Brexit storm.
Next Wednesday the European Parliament will vote on CETA and Westminster has been calling for a full parliamentary debate since Fox signed the provisional agreement without parliamentary consent three and a half months ago.
It was only last Wednesday, however, amid the mad rush to table amendments to the government's Brexit bill, crammed into three days of debates, that I received an email requiring me to sit on the "European B committee" to represent the European scrutiny committee on Monday. It emerged that during the Brexit amendment debates in parliament the secretive "European B committee" was to decide on whether the UK should ratify CETA.
CETA opens the door for investor court systems which would allow transnational companies to sue governments for laws they pass to protect public health, the environment and rights at work which undermine future profits. Such powers have been used by tobacco giant Phillip Morris against plain cigarette packaging in Australia, by fizzy drinks manufacturers to fine Mexico against a sugar tax to reduce diabetes, against Egypt for introducing minimum wages and by fracking company Lone Pine to sue Canada for a fracking moratorium in Quebec.
In October I grilled Liam Fox about CETA at the European scrutiny committee. On that day he promised MPs a full parliamentary debate would be held on the floor of the House before Britain ratifies the treaty.
Instead, Wednesday's email made clear that this important debate was to be confined to a committee room and silenced by the noise and fury of the Brexit debate in the main chamber. The government had effectively hidden the CETA debate away from the public eye at a time when MPs and the media are focused on Brexit.
So now we risk sleep-walking into CETA's investor court system (ICS) which empowers corporate interests to fine and intimidate governments for introducing public policies which protect the environment, food safety, public health and social rights. This threatens to undermine the rule of law, human rights and democracy as well as our public services.
The ICS is not only dangerous, but simply unnecessary, as investors are already protected by three levels of courts in both the EU and Canada. The EU has national law courts, European law and the European court of human rights and Canada provides provincial courts, appeals courts and the Canadian supreme court which protect investors in both directions without giving them special powers.
So I moved an amendment, supported by the Labour frontbench, as well as SNP and Green Party MPs, that the ratification of CETA should be decided by parliament following a full debate in the chamber. It was voted down, thanks to government whips, which means we are to sign up to what will be a 20 year deal binding future British governments, even after Brexit. So much for taking control; this is a case of losing control of our sovereignty and trading our democracy and liberty into the pockets of transnational companies.
A correctly framed trade agreement could provide a blueprint for fair trade that supports our Paris environmental commitments and protects our public services, health and human rights. Instead, by rail-roading democracy behind closed doors, the Tories are putting our fundamental values at risk. Tragically it will turn out to be a cut in the dark that won't stop bleeding
Geraint Davies is MP for Swansea West and a member of the Commons' European scrutiny committee.
More from LabourList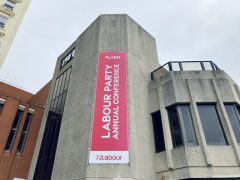 News
The results of the priorities ballot – which gave local party delegates the power to choose six top…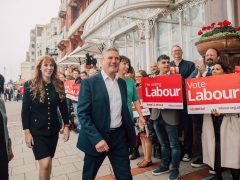 News
Keir Starmer's Labour Party is on track to secure a 56-seat majority in the House of Commons, exclusive…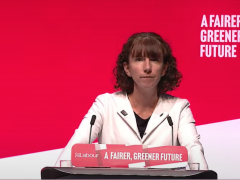 Comment
Below is the full text of the speech delivered to the Labour Party conference by party chair Anneliese…