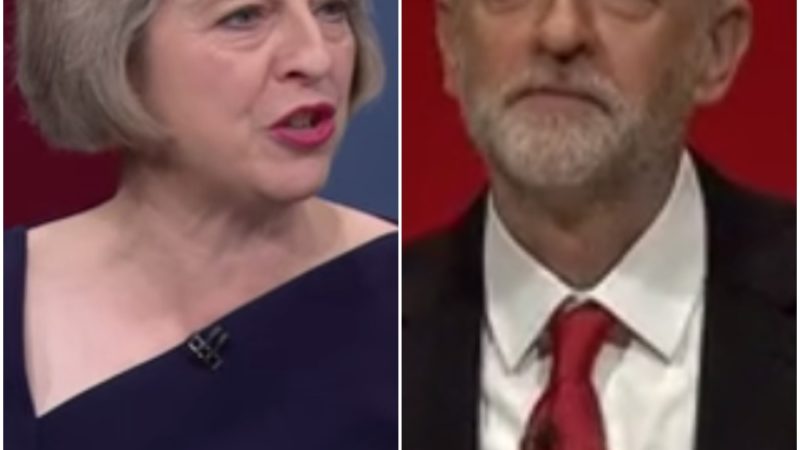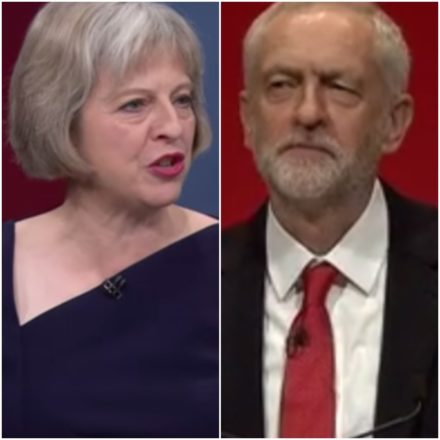 "I hold in my hand her piece of paper" Jeremy Corbyn declared, as he waved to Theresa May's response to his letter about Donald Trump's state visit, where she didn't take the principled stand, despite her vows to the contrary.
The nod to Neville Chamberlain was subtly done, but the effect was not lost. Echoing Mike Gape's "Theresa the appeaser" jibe from earlier in the week, Corbyn was able to easily tarnish the PM with the pre-war leader's weakness, and show, without saying explicitly, imply she is also pacifying someone from the far right.
This is a classically Corbyn move, and one that doesn't involve him having to sully himself with the hyperbolic personal attacks, while the effect is not lost.
The entirety of the first part of prime minister's questions was one where May could only fall back upon rhetorical devices and empty slogans.
Corbyn began against the backdrop of Labour unrest over article 50 so began his probing by asking whether the PM had lost her backbone somewhere over the Atlantic. Of course, he asked this more kindly than he might have been tempted to do, keeping his attack strong by not going over the top.
"At last week's PMQs, the prime minister said to the House: 'I am not afraid to speak frankly to the president of the United States.' What happened?" he asked.
It was a straightforward but effective start, with May only able to say that she had got the President to commit to Nato "100 per cent". This seemed unconvincing when she put Trump in a corner in the press conference at the time, and it has become any more so with time.
Moreover, getting Trump to avoid directly contradicting her is hardly the same as a cast-iron commitment, and if she says that his rhetoric on the campaign trail was the only prior warning she had of his Muslim ban, then then she cannot argue that we have not all had prior warning about Trump's disdain for Nato and admiration for its adversary, Vladimir Putin.
Jonathan Reynolds echoed Corbyn's attacks on Trump with his own question, asking why May could not respond "robustly" as the leaders of Canada and Germany have done. This perhaps represents a way in which the Labour leader could have improved his questions – by making clear that it is not a choice between totally throwing over Britain's relationship with the US or being hand-in-hand with The Donald, but rather by taking the middle way. Canada and Germany are demonstrating pragmatic foreign policy that need not compromise our values.
Indeed, those "British values" that the Tories pretend to have a monopoly on are directly threatened by Trump and his policies – Reynolds finished his question by highlighting this emotive phrase. Corbyn should borrow this from his shadow City minister, and make clear it is the Tories who are threatening all we hold dear by allying themselves so closely with the new Republican administration.
This was not a good PMQs for May, who was even attacked by her own side, with two Tory backbenchers pushing her on the NHS. The opening question came from a Tory concerned that his local hospital in Devon was facing cuts, and he borrowed a line from Labour in his question, saying: "I want to be able to say to the people of North Devon that we are the party of the NHS".
It would seem that the only way he could be a part of the party of the NHS, would be to cross the floor – given the government's woeful record on the health and social care crisis.
It was a better day for Corbyn. All that May can offer is a promise from Trump which is proving to be meaningless. The PM failed to score any blows over Labour's troubles on article 50 while Corbyn will be relieved that this was a session dominated not be the Euro-drama but by Britain's response to The Donald.
More from LabourList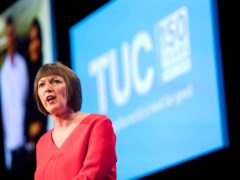 News
Frances O'Grady has a demanded a "pandemic-scale intervention" to combat spiralling energy bills after analysis revealed that annual…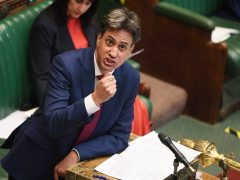 News
Ed Miliband has declared that the Conservatives are "missing in action" on the cost-of-living crisis after the government…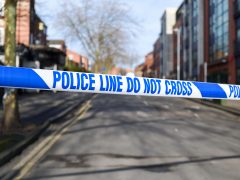 Comment
90 minutes into what felt like the millionth Tory leadership hustings, Rishi Sunak uttered the words of a…