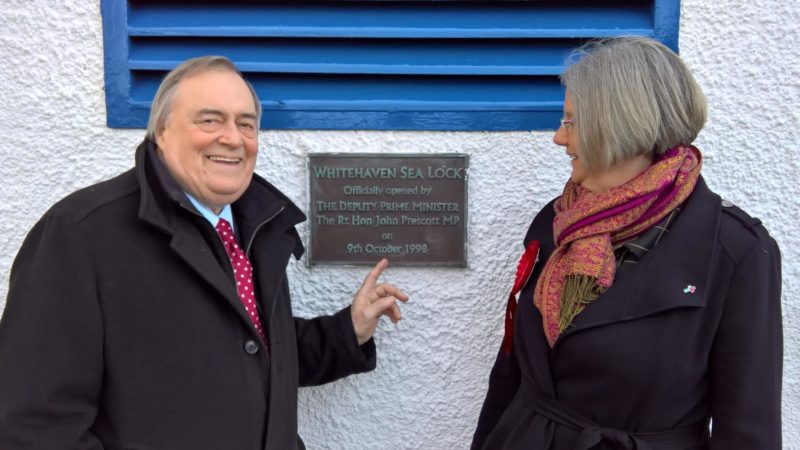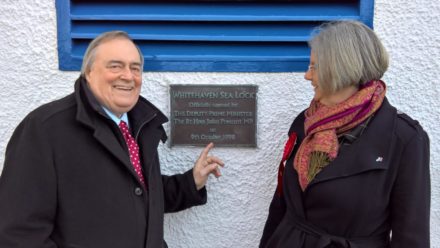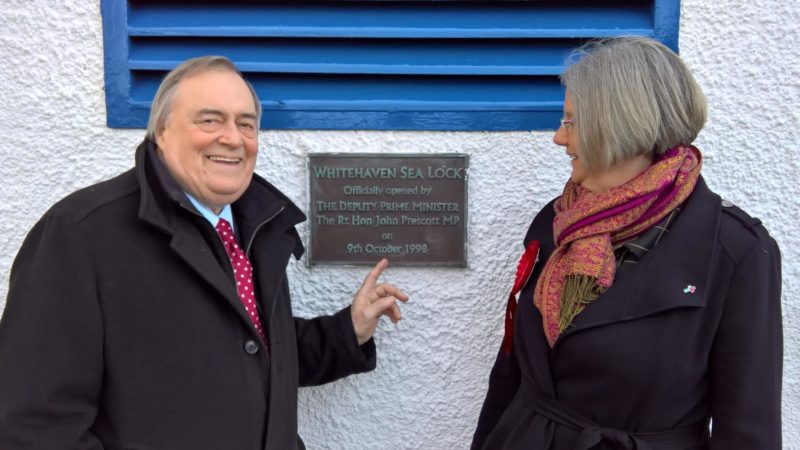 Labour has pledged to underwrite investment in a huge new nuclear plant at the centre of the Copeland by-election as campaigning intensifies in the final days before the vote.
Gillian Troughton, the candidate in the West Cumbria seat, said she would stand behind the nuclear industry with "no ifs, no buts".
Her battle to fend off the Tory challenge received a boost yesterday when John Prescott, returned to Whitehaven marina – in the constituency – which he opened 19 years ago when deputy prime minister.
Today Troughton, a respected ambulance driver and councillor, said Labour would use the Treasury to provide guarantees over investment in the Moorside nuclear plant after Toshiba, one of the main players behind the scheme, postponed an announcement on its commitment to the project, which could create 21,000 jobs. At the same time Toshiba chairman Shigenori Shiga resigned as the Japanese manufacturer posted huge losses.
"It is unfair for this Tory government to sit on their hands waiting for Toshiba to make their decision. Our community needs certainty," Troughton said.
"Moorside needs to go ahead and the government must step up and provide assurance that it will.
"If Toshiba pulls out of Moorside, the government must intervene immediately. Anything less than a public stake and financial stability for this project would be another Tory let-down for our community. It's the government's duty to protect these jobs and secure this investment.
"The Labour Party backs new nuclear and would underwrite investment in Moorside – for jobs, skills, infrastructure, expansion of renewables, and to meet our climate change targets. I will continue to stand fully behind our nuclear industry, no ifs, not buts."
The role of nuclear power has played a huge role in the campaign. Thousands of people in the Copeland seat work at the Sellafield nuclear plant while the Tories have attacked Jeremy Corbyn over his past criticism of civil nuclear energy.
Last month Corbyn visited the seat and told members he would give his backing to plans to develop nuclear energy plants.
Today trade unions spoke out about the importance of the Moorside plant.
"Brexit should be a perfect opportunity to demonstrate conclusively a better way for nuclear in West Cumbria," said Chris Jukes, senior GMB organiser at Sellafield.
"For 70 years Whitehaven has been a hub for nuclear. The west Cumbria area needs the regeneration a new plant would bring.
"New infrastructure, new roads, better railways, demand for housing, health and school places, would all follow a brand new power plant. All of these can fuel employment and keep skills in the area."
The by-election is on Thursday of next week.
More from LabourList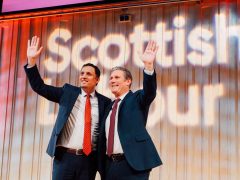 Daily email
Rutherglen: Will Labour win – and would it really signal Scottish revival? Starmer is hitting the campaign trail…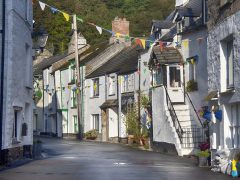 Comment
Labour has promised a 'Take Back Control Bill' in the first King's Speech. Aimed at England, it must…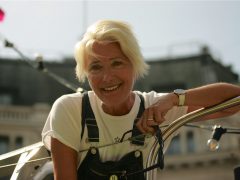 News
Almost 100 climate activists, experts and campaigners from around the world have written to Labour leader Keir Starmer,…