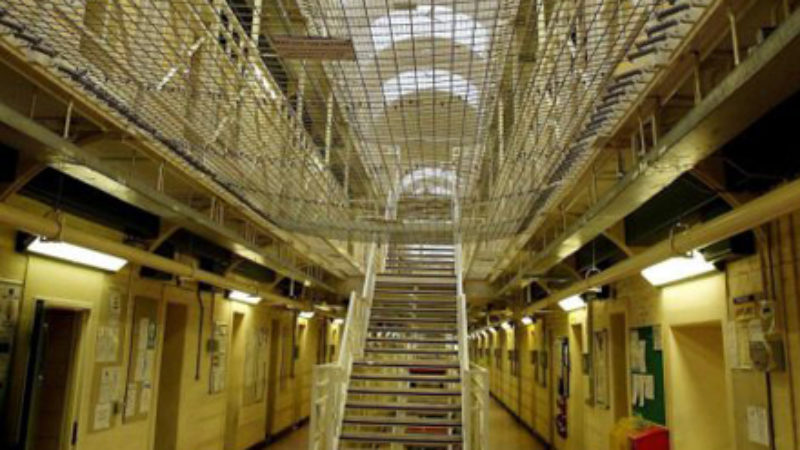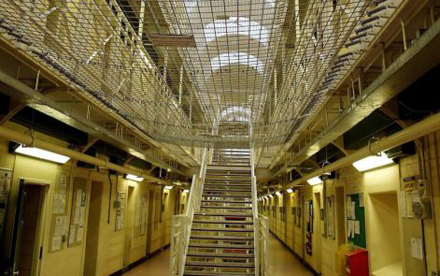 With the prison and courts reform bill due to be published tomorrow, a chaotic string of developments on the watch of Liz Truss, Conservative justice secretary, has exposed the scale of the crisis the prison service now faces.
Yesterday, a prisoner jailed for murder escaped during a hospital visit in Liverpool and news emerged of another suicide – this time in Nottingham prison.
In recent days the justice secretary has made a series of announcements as she tries to establish some authority in relation to the prisons crisis. For all the talk of recruitment, the Ministry of Justice has had to confirm that prison officer numbers continue to fall and the announcement of divisive pay proposals have angered staff and governor representatives. When the National Offender Management Service was re-branded as HM Prisons and Probation Service, Truss appeared to be hooked on headlines, not committed to real reform.
Successive Tory justice secretaries have presided over the slashing of prison officer numbers. This has led to spiralling violence and disorder and has left remaining staff and inmates unsure of daily routines, with classes, training and exercise cancelled, few spare officers to deal with incidents and growing unrest as a result.
All of this has been starkly exposed to the public recently in Channel 4's Secret Life of Prisons, BBC Panorama's Prisons Undercover and, of course, the riot at HMP Birmingham before Christmas.
The numbers don't lie. The latest figures show there are now just 17,888 frontline prison officers – a huge fall of 7,000 from when Labour left office in 2010.
And Truss has all but admitted how her colleagues on the Conservative benches got it wrong.
At Conservative conference she announced plans for an extra 400 staff in ten "challenging prisons". In her prisons white paper, she then confirmed plans to attempt a 2,500 increase in the number of prison officers. Sam Gyimah, Truss' prisons minister, admitted the ministry will need to recruit 8,000 new officers over two years to achieve that 2,500 total uplift, such is the problem of officers leaving the service.
But the fall in prison officers has continued under Liz Truss.
Statistics last week showed the overall number of frontline prison officers working in our prisons has continued to fall. The rate at which officers are leaving is increasing. The numbers leaving who have only been in post for one year or even less is increasing. In the ten "challenging prisons" where she announced the first cohort of 400 new officers, the shortfall in staff has recently grown.
And a staffing shortfall has also increased in prisons that have seen unrest – particularly Bedford, Lewes and Swaleside. Birmingham – run by G4S – doesn't publish staffing numbers.
It was following this bad news that Liz Truss made a weekend announcement to lift pay in 31 prisons across London and the south east. Remarkably, she did not consult the Prison Officers Association – who recently protested at prison conditions and whose members rejected the most recent pay offer – nor did she speak to the Prison Governors Association.
Not only will hardworking staff on different grades not eligible for the increase ask what they have done wrong, but with the increase targeted at prisons in London and the south east, those working in understaffed, overcrowded prisons such as Manchester, Liverpool, Leeds and elsewhere will rightly ask why they won't receive the same pay rise.
Just days before the bill is published, it seems new announcements are coming thick and fast, yet there is no semblance of a plan and the prison crisis continues.
With Liz Truss' prisons and courts bill due tomorrow, the problems are mounting daily. We are four Conservative justice secretaries in and we're still looking for one who can get a grip.
More from LabourList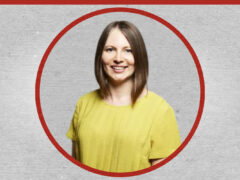 Comment
The organisational sub-committee and disputes sub-committee of Labour's national executive committee met today. I also attended the LGA…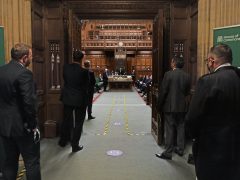 News
The Labour Party is set to force parliamentary votes to protect workers' rights in the wake of the…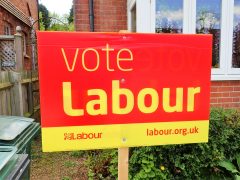 News
UNISON representative Wendy Nichols has been elected today as the new chair of Labour's organisation sub-committee known as…