This is the speech that Highlands and Islands MSP, and shadow cabinet secretary for rural economy and connectivity, Rhoda Grant gave to Scottish Labour conference. 
We know we are stronger together.
To be able to work together we need to be able to communicate with each other.
We need to have affordable and accessible transport, and we have to make the most of the new connections of the digital age supplies.
How can we stronger and more resilient if we can't even reach each other?
My team are looking at how we make our transport and digital connections resilient and accessible to all.
Because in these 'interesting times' we are living through there are more and more challenges to how we do that.
Challenges with regard to Brexit and its impact on funding for rural communities, agriculture and fishing, challenges in our transport system and challenges in getting Scotland digitally connected.
That is why we have a challenge paper – We want your thoughts and ideas in meeting those challenges.
Those emanating from Brexit will take time to work through depending on the manner of our leaving.
We in the Scottish Labour Party have not sought to use Brexit as a political football.
Kezia has genuinely sought to find ways of meeting the needs and aspirations of the Scottish People, while accepting the outcome of the referendum.
While the SNP Government revels in constitutional wrangling they mismanage our services and economy.
We will not let them off with that we have policies and proposals to grow and connect Scotland and will continue to campaign for these ideals.
We need your help. Together we can make them stand up and listen.
With your help, and I little publicity from the Daily Record – David Stewart doggedly fought the privatisation of the Western Isles ferry service and now the Scottish Government have been forced into a U Turn.
Hopefully we will never have to go through such a wasteful tender exercise again.
Neil Bibby is doing the same with Scotrail – and he will succeed too – with your help
In this session we are also debating ASLEF's motion Protecting Scotland's Rail Services.
Remember it doesn't have to be like this, cancelled trains, overcrowding, station skipping and longer journeys.
There is no part of the system that escapes.
Trains on the North Highland line take half an hour longer to get to Wick than they did at the turn of the century, and the latest figures tell us only a quarter of journeys arrive on time.
The journey is double the time it takes by car, how on earth can we move from road to rail on that basis?
When the Scotrail contract was let we proposed public ownership – this was ignored and the impact is now being witnessed.
Huge amounts of public money are being invested in return for a very poor service.
Abellio Scotrail receive £293m to run Scotrail. It adds insult to injury that some of the profit they make returns to the Dutch government.
Imagine if we had an extra £1m a month to reinvested in Rail services right here in Scotland.
Therefore, conference I urge support of ASLEF's motion.
I am proud to be a member of the Co-operative Party, their work building co-operative initiatives provides a real alternative.
Their Campaign "Hold the People's Bus" provides a real alternative to how we provide bus services.
Community led and operated bus services serve many of our rural communities, in the form of community transport.
When the market fails, people look to alternatives. However, if we had more customer involvement in all our bus services then I believe that would improve services and allow profits to be reinvested.
Iain Gray proposed bus regulation – the SNP Government refused.
Instead they look to withdraw free bus travel to the over 60s.
We want to see public transport work for all our citizens, publicly owned and publicly ran – delivering a services we can be proud of.
Disadvantaged provided by distance and wealth manifest themselves through transport and service delivery.
It is sad that access to digital infrastructure is following those age old barriers.
The Scottish Government have promised universal access but have no plans on how to deliver high speed internet to all.
Over and over again we, the public, have funded fibre roll out. Infrastructure that still belongs to the companies that laid it.
Imagine if this happened with roads, we fund a road, we pay for someone to build it and then we let them keep it. They decide who can use it and at what price.
This has happened time and time again in Scotland, with much of the taxpayer funded fibre lying unused while we just pay other companies to lay move fibre over the top.
We use communities for the roll out where the commercial companies are not interested, but communities without the wherewithal to do this are left behind.
It is high time we had the People's Broadband, we paid for it so we should own it.
It could be managed by a social enterprise or government owned subsidiary.
It is simply wrong that tax payers have paid for infrastructure that they have no access too.
If we take control of our lifeline transport and connectivity systems we can provide better quality, services that are responsive to our communities.
We also keep the profits to reinvest in Scotland's Rail services, to reinvest in Scotland's bus service and to reinvest in Scotland's Broadband services.
Conference, we will fight to connect our communities – because we know together we are stronger.
More from LabourList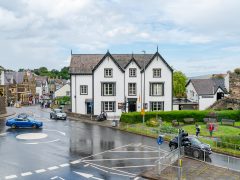 Comment
The recently announced co-operation agreement between Welsh Labour and Plaid Cymru offers much hope. The deal will see the…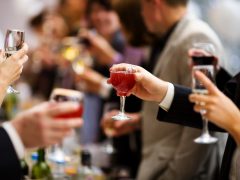 News
Jonathan Reynolds, Labour's new Shadow Business and Industrial Strategy Secretary, has urged people not to "pre-emptively" cancel their…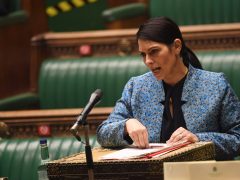 News
Yvette Cooper has resigned as chair of the home affairs committee following her appointment to the opposition frontbench…