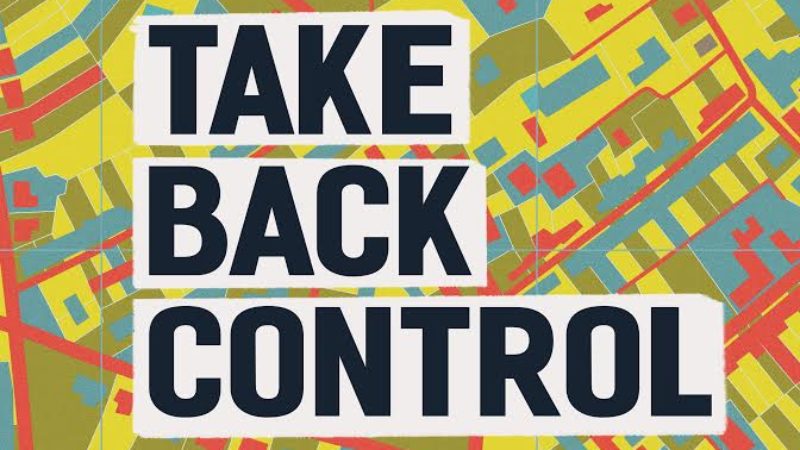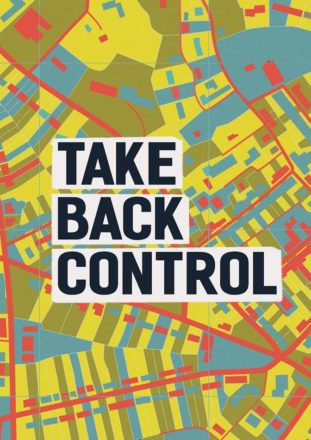 Jack Thorp and Andrew Dolan are Take Back Control Organisers in Bradford and London respectively.
Last Tuesday saw the official launch of Take Back Control, a UK-wide series of events that will bring together Leave and Remain voters, make sense of Brexit and discuss the change people want to see in their communities.
The events have been reported by some as a Labour "rally" or "tour", hinting at a travelling roadshow in which MPs ride in on a wave of publicity, give a quick speech, and leave soon after. There have also been accusations that the events intend to "slate the local political establishment" and provide a platform for Labour's opponents.
Neither of these descriptions capture the reality of what Take Back Control events will be, who is organising them and why. Far from a rally, the events will feature an exciting mix of discussion, culture and community.
Like The World Transformed 2016, they will be spaces of empowerment in which people are encouraged to share their experiences and ideas, rather than simply being told why they are wrong. Local politicians and campaigners will also be given the opportunity to feedback on their work and build relationships with others working in similar fields, hopefully to the benefit of Labour's campaigning capacity.
Despite having dedicated organisers born and raised in the communities we're holding events in, some will continue to describe Take Back Control as a folly of croissant-munching metropolitans. Yet overcoming precisely this type of dividing rhetoric is what motivates many of us to give our time to make this project happen.
For too long politicians have attempted to divide us based on differences that only serve to obscure the more powerful experiences most of us share and that make us capable of coming together to create real change. Be it the London-regional divide, or more dangerous distinctions between "strivers" and "scroungers", or those based on the colour of one's skin, this politics of division has for too long been dominant.
The referendum was in many ways the culmination of this. Serious and honest conversation about the future of the UK was often rejected in favour of scapegoating and political point-scoring. The result was that any opportunity we had for real change was lost. We may of had a vote, but at times it seemed like we didn't really have a say. And while the referendum sometimes felt novel, this felt all too familiar.
Take Back Control events are being organised with the intention of challenging this powerlessness that so many of us feel in a world where the ability to exert control over our lives feels greatly diminished.
We think real control will only be possible once we start to answer the questions that all-too-often get ignored or dismissed as inconveniences: how do we build a housing system that works for everyone? How do we stop zero-hours employers exploiting those simply trying to earn a living? How do we ensure our world-class healthcare system is sustainable and free from privatisation? The list is long.
For us, there is no single answer to these questions. Coming from towns and cities across the UK, often hundreds of miles apart, each of us have very different experiences, different stories to tell, and different ideas about how we can achieve the change we need. What unites us, though, is a desire to work together to help realise this change and make the places we come from—be it Bradford, London or elsewhere—for everyone living there.
We know there are millions more who share these desires, even if they don't share the same opinion on the EU. Take Back Control events will be spaces where we can all come together, set aside the Leave-Remain divide and work towards building a better future for the UK.
In this goal we've been lucky to receive support from Labour MPs, some of whom will be speaking at certain events, often those in their own constituencies. This type of support for grassroots initiatives is reflective of Labour at its best: open and willing to engage with those who share the aim of building a fairer society. We hope this relationship continues, and we hope to see you at a Take Back Control event in your area.
More from LabourList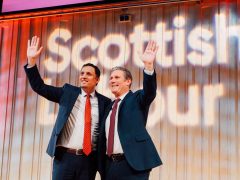 Daily email
Rutherglen: Will Labour win – and would it really signal Scottish revival? Starmer is hitting the campaign trail…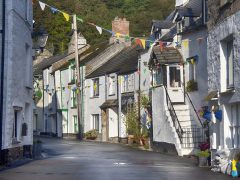 Comment
Labour has promised a 'Take Back Control Bill' in the first King's Speech. Aimed at England, it must…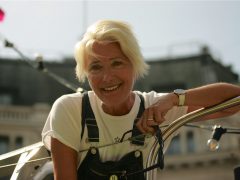 News
Almost 100 climate activists, experts and campaigners from around the world have written to Labour leader Keir Starmer,…