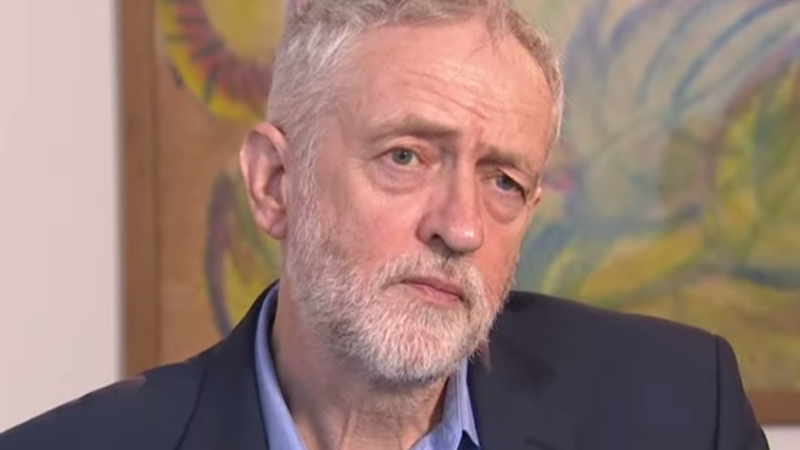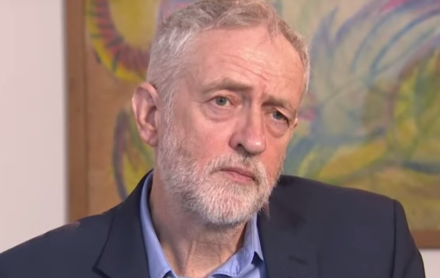 How did we end up in this situation? That is the question most of us asked after more than a quarter of Labour MPs refused to follow Jeremy Corbyn's lead and instead voted against triggering article 50.
After weeks of uncertainty, Corbyn's imposition of a three-line whip, and then a total of four frontbench resignations, some 47 Labour MPs voted against the Brexit bill, including ten shadow ministers and three from the whips' office, while absentees took the number of rebels to 60.
In fact, each side in the Labour split over article 50 is acting rationally – but that doesn't make it look much better in the eyes of the public.
It is, after all, only seven months since the previous round of frontbench resignations and this fresh wave of internal strife could have been avoided.
Jeremy Corbyn acted rationally when he decided that Labour had to accept the result of the EU referendum, "make sure" it went through parliament and imposed a three-line whip on MPs to back the Brexit bill.
This made sense. He could not risk seeing Labour's poll rating being battered further by allowing the party to be branded "Brexit deniers".
It was a rational move – but probably not the right one politically.
The Labour MPs who vowed to oppose article 50 in parliament – which ultimately grew to a band of five-dozen when you include abstainers – also acted in a logical way.
They could not ignore their own lifelong convictions and, in many cases for MPs in the south-east of England and Wales, the beliefs of their constituents who voted overwhelmingly for Remain.
Add to that the slim majorities of several of these MPs – Tulip Siddiq, one of four departures from the frontbench, won by just 1,138 votes in Hampstead and Kilburn last time – it is clear they too acted in a rational manner.
So the problem for Labour was that it was caught in a three-way bind between the pro-Remain views of its MPs, the passionately pro-EU stance of many voters in marginal seats and the will of the British people, who decided they wanted to get out.
It was only 52 per cent to 48, the Remainers have convincingly argued. But it was still 17.4 million people who backed Brexit to deliver the largest mandate in British political history.
And now, according to polling presented to Corbyn, John McDonnell and Diane Abbott last month, two-thirds of people view their vote in the referendum is more important than that for any political party.
Today Corbyn pointed out that Labour MPs voted by three-to-one in favour of triggering article 50 and said the battle is now to put "centre stage" the demand for protections over jobs, living standards and the need to hold Theresa May to account.
This is correct – if a bit belated.
Corbyn's challenge now is two-fold and covers his duty to party and country, as aides to the leader have recognised.
Firstly, Corbyn must carry out a relatively quick reshuffle. This will be his fourth such shake-up in the 17 months since he was elected. It must show to the nine million people who voted Labour at the general election – particularly those who have drifted away since – that the party can still speak for them, whether they are Remain or Leave. Thanks to the polling we now know how much their referendum vote is tied to their values.
With by-elections looming in Copeland and Stoke-on-Trent Central in three weeks' time, this is an essential task to boost Labour candidates and all our activists, as well as the leader himself.
And then Corbyn must do his job for the country and speak up for the economy. He must demonstrate that while Labour is struggling for unity, it is still doing the job of an Opposition to try to restrain the Tories' desire for a "hard Brexit". If you don't like the sound of what you have heard from the Tories over the last week, then that could just be the start of the damage done to business, jobs, growth, investment, manufacturing and workers' rights in the months ahead.
It is another time of turmoil for Labour but we must not forget the threat posed by May and her dangerous brand of Boris Johnson, Liam Fox and David Davis.
Out of Labour's latest storm must come a renewed determination to speak up for our voters and for people of all stripes around the country for whom the prospect of a hard Brexit seems to be turning into a painful reality.
More from LabourList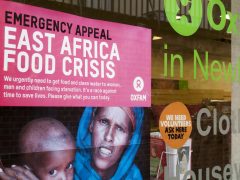 Comment
Someone in East Africa dies of hunger every 48 seconds. This is the result of the imperfect storm…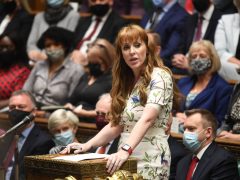 News
Angela Rayner has accused Boris Johnson of "watering down the rules to save his own skin" after the…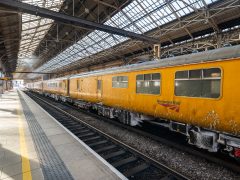 Comment
Network Rail, the company that owns and maintains Britain's railway infrastructure, has recently announced plans to cut over…