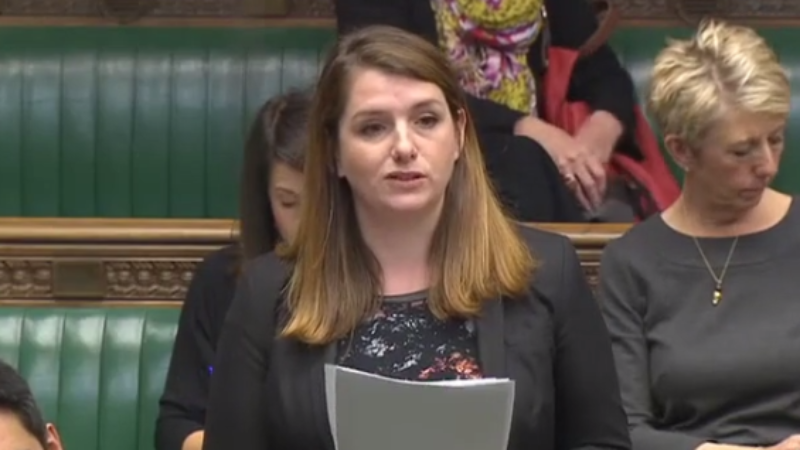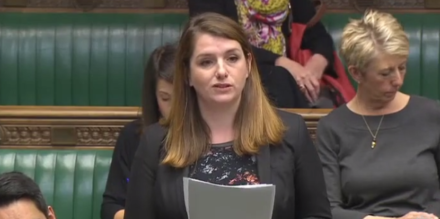 The new chancellor opened his first Budget speech yesterday with a line that probably contained more truth than he knew. "As we prepare for our future outside the EU, we cannot rest on our past achievements." It was the only admission in his speech that our economy is not in a healthy shape going into the Brexit process, in fact it was one of the only times he remembered to mention Brexit at all.
Seven years of Tory misrule have left our economy weak and precarious. The Tories have delayed their debt target three times, and completely abandoned their plan to close the deficit. They have presided over a massive real terms fall in education spending, and our investment in skills is well below the EU average. Our NHS and social care services are in crisis, wages are stagnating and household debt is ballooning. This is, to put it mildly, not an ideal position to start our EU exit negotiations from.
If you measure a Budget by how it tackles long-term challenges, rather than how many jokes the chancellor tells, then this was a terrible opening from Philip Hammond. Let's start with productivity. The UK has had a productivity problem for years, with British workers taking five days to produce what German workers do in four.
Under Labour the productivity gap between the UK and Eurozone countries narrowed to seven per cent, but since 2010 it has risen again to 11 per cent and is set to carry on rising. This matters because low productivity means low wages, it is no coincidence that we are in the worst decade for wage growth since Napoleonic times according to the Resolution Foundation. The Office of Budget Responsibility once again downgraded productivity growth for the coming years, a damning verdict on the government's failure to get a grip on this problem.
There are three basic ways to raise productivity. One is investing in skills. The budget did contain a plan for new T-levels for vocational education, and this is to be welcomed. But there was no acknowledgement that low productivity clusters in certain sectors, like care and retail, and no plan to solve that.
Second is infrastructure, which was barely mentioned in the budget. We know that productivity is more of a problem in the regions than in London and the South East, but the national infrastructure pipeline still shows that the government plans to spend 13 times more per head in London than in the south east. The Budget had nothing to say on this apart from a bit of loose cash to tackle urban traffic congestion. Finally there is the social infrastructure that supports people at work. Key to this is childcare, which the CBI have said should be considered as part of the national infrastructure plan. We need a massive investment in universal childcare to transform early years and help people get back to work and pursue the careers they want. Instead the government once again pushed back their very limited offer of 30 free hours. Not good enough.
The second long term challenge is demographic. According to the IPPR, by 2030 there will be a 33 per cent increase in the population of people aged 65-plus, while the working age population will only grow by three per cent. To put it simply, our society is getting older and this is going to present a demographic ticking timebomb as we spend more on pensions and face greater pressures on social care and the NHS.
The sticking plaster £2bn social care spending in the budget is totally inadequate to this challenge. But even worse than this, is the government's obsession with cutting immigration to the tens of thousands, which would dramatically increase the ratio of pensioners to working age population. Either we are all going to start having a lot more children, or we are going to continue to need high levels of migration to support a growing pensioner population. The Budget was a chance for the chancellor to be honest with the British people about the demographic timebomb, but it was a chance he ducked.
Finally Brexit. The ghost at the chancellor's feast. The word apparently unsayable like some kind of policy Voldemort. The OBR have once again used their economic and fiscal outlook to complain that the government is simply not giving them enough information to forecast anything, and it is no surprise. The prime minister's speech was less a negotiating plan than a vague hope that everything will be alright on the night. The Budget contained no plan to deal with the fallout from this, despite the OBR downgrading growth and export predictions as a direct result of Brexit. It is not good enough to continue down this dangerous course with so little preparation for what is to come. This Budget was the economic equivalent of burying your head in the sand and hoping the world goes away. It won't and we must be ready for the challenges of the next decades. Labour government required.
More from LabourList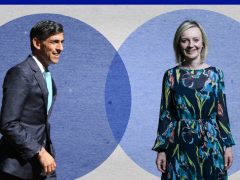 Comment
Rishi Sunak and Liz Truss have now gone head to head in six hustings with Tory members in…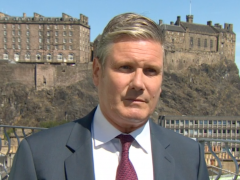 News
Keir Starmer has said that he will set out a "comprehensive set of proposals" to combat the cost-of-living…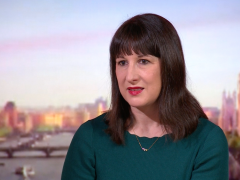 News
Rachel Reeves has urged the Tory leadership candidates to "stop playing to the gallery" and come up with…