There's nothing quite like waking up paralyzed from the shoulders down to remind you why Britain needs a welfare state.
It was September 2006, and I was a young 25-year-old war reporter covering conflict in Sri Lanka for Reuter's international news agency. After a series of close escapes, my luck finally run out with a minibus crash, breaking my neck instantly.
I was, of course, devastated – and more than a little terrified of what the future might bring. On one level, however, I knew I was a lucky – I was British, and if I could get home I probably would be looked after.
It was, inevitably, a very bitter struggle. Even then, at the height of the Blair government, getting social care to get me out of hospital was a pretty vicious fight. But I was able to return to work as a journalist in London, living independently with carers without being a drain on my immediate family.
In the decades since, I faced no shortage of problems. But I've kept working, for the last two years, I've been Reuter's global affairs columnist, a senior commentator on worldwide events.
Some opportunities have been particularly unexpected. Last year, I found myself asked to re-join the British Army Reserve to help provide advice and training on the changing nature of conflict, particularly some of the more interesting forms of information and hybrid warfare. As a former reservist in my university days, I was glad to be able to take the opportunity to give the country something back.
I never forget that I owe this country a huge amount. In very few places would I have had the option of continuing my life in a meaningful way? But I'm also very aware that that debt is owed, in many respects, primarily to the Labour Party.
Without the welfare state created by the Atlee government in 1945, my fate would have been very different. Without the Blair government of 1997, those systems would have lacked the financing and resources to support me as they did.
The same goes for the legislation that allowed me to claim compensation for my back, eventually allowing me to pay for my own care and accommodation rather than relying on the taxpayer.
To me, the values that led me to join – and then re-join – the armed forces and be a member of the Labour Party are in many ways the same, or at least overlap. My experiences have left me more convinced than ever of the value of service, of systems that protect the weakest and most vulnerable and provide the broadest possible opportunities.
Such broad values, of course, only take us so far – working out how to put them into practice involves some very tough decisions. Resources will always be limited, and there will be no shortage of needs all costs, from defending the country with tanks, jets and aircraft to providing wheelchairs, confidence pads and the most basic personal care.
The Labour Party, like the rest of the country, owes its own debt of gratitude to the armed forces and also has its own responsibilities to them. Just as it exists to provide a safety net for individuals, it needs to provide a credible defence to the country at large. Just as importantly, it needs to do the right thing by the men and women in the armed forces, but when it comes to choosing when they fight and making sure they have the proper equipment, training and resources to do so.
Hopefully, the Labour Friends of the Forces can be a part of that process. Because it's going to be badly needed in the years and decades to come.
You can find out more of the work of Labour Friends of the Forces and join as a supporter here.
Peter Apps is Reuters global affairs columnist, a British Army reservist and a member of the Labour Party. He is on Twitter @pete_apps
More from LabourList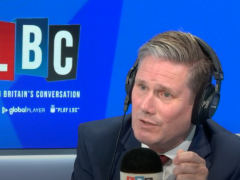 News
Keir Starmer has told an LBC caller who raised concerns over his recent comments on the Black Lives…
Daily email
Momentum is now chaired by a climate activist living in New York and a firefighter working for the…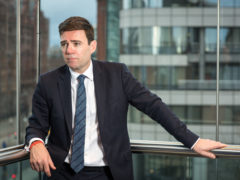 News
Andy Burnham has suggested that the government should consider introducing a universal basic income to "address health and…