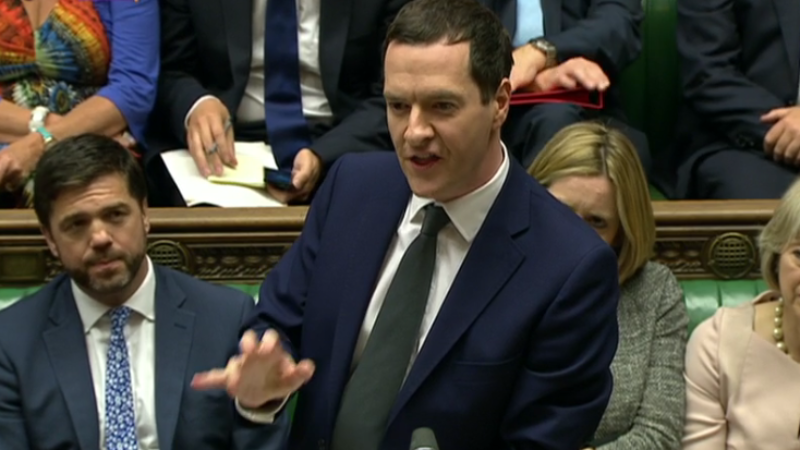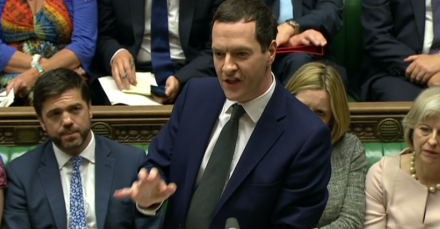 The announcement that George Osborne was going to take on another job was more of surprise for the nature of that job than the fact that he was taking on another new job. Since leaving the Exchequer in July of last year, Osborne has acquired five new jobs, from working for a Washington think tank to advising an investment firm – for £650,000 a year. In pursuing these endeavours Osborne appears to have once again dismissed the interests of his constituency, Tatton.
Osborne owes everything to the people of Tatton, it was they who launched his career and allowed him to advance to the position he finds himself in. By becoming editor of the London Evening Standard, Osborne has betrayed his constituents and it is a betrayal that should force him to choose where his priorities now lie and if they are with the London Evening Standard then he should step down as a Member of Parliament.
George Osborne's inexperience and unsuitability for his new role do not need going over again- many others have done that and will continue to do so. Fundamentally though that is not the issue that matters; he may end up being an exceptional newspaper editor or he may be a disaster, but that doesn't change the ultimate point: that he won't be able to devote sufficient time and energy to working for the people of Tatton.
He claims that he can be editor in the morning and attend to parliamentary matters following the paper being sent to print at noon. Who honestly believes that editing a daily newspaper with a daily readership of nearly a million is a part time job? It isn't, and neither is being a member of parliament.
Over the past 16 years Osborne has treated the people Tatton as a stepping stone towards his next political goal rather than his employers with the power to decide whether he continues representing them. His involvement with the constituency has been minimal with only a few surgeries held each year and by appointment only. During the 2015 he even consistently refused to answer the simple question of how many times he had visited the constituency over the previous five years.
Even following his sacking as chancellor his attitude towards his constituents has not changed and he has continued to keep them at a distance. The new job is different to his other ones though, numerous MPs, rightly or wrongly, hold other positions, but their primary focus remains on their constituents and the business of parliament. That will be impossible if Osborne intends to spend four days a week at his new position.
A particular element of the appointment that should disappointment to us all is the Northern Powerhouse policy and its rapid discarding in favour of career advancement. Osborne's policies may have been flawed but the sentiment was not- he had highlighted a problem but proposed the wrong solutions. By becoming editor of the London Evening Standard- a paper based 200 miles away from his constituency- Osborne has exposed his apparent interest in the economic development of the North as merely an attempt at securing votes rather than a plan to address a key issue in 21st Century Britain.
Promising to speak for "London and Londoners" is in itself fine but when your major platform over the previous few years has centred on the North of England it implies that they are merely a tool for political advancement. This betrayal will likely haunt Osborne and the Conservative Party over the next few years.
Tatton is a very safe Conservative seat, I would be the first to acknowledge that and that Labour's chances of victory in a by-election are slim. It doesn't matter though, this isn't a simple partisan issue; Conservative voters need someone to fight for their interests as well as Labour voters and a lot of the time those interests are the same. Fundamentally I'm not writing this as chair of Tatton CLP, I'm writing this as a concerned constituent who wants proper representation in Westminster. This isn't personal against George Osborne and I wish him the best in this and all of his future endeavours. It is about the people of Tatton, who in a functioning democracy require someone to devote time and energy to representing the views of the their constituents, rather than focus almost exclusively on non-Parliamentary activities. If George Osborne is not going to be that person, then he must step down and let someone else assume the mantle of representing the people of Tatton.
Angus Reilly is chair of Tatton Constituency Labour Party
More from LabourList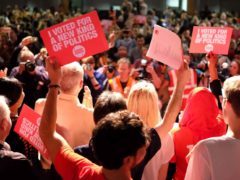 Comment
In the last 12 months, Momentum has launched more new projects than at any time in our history.…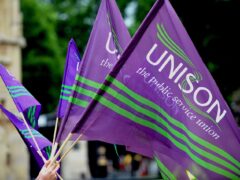 News
Candidates on the left slate 'Time for Real Change' have gained a majority on the national executive council…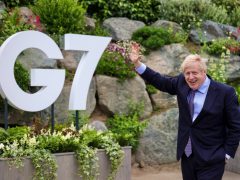 News
A global alliance of parliamentarians from 34 countries have united to call on world leaders meeting at the…