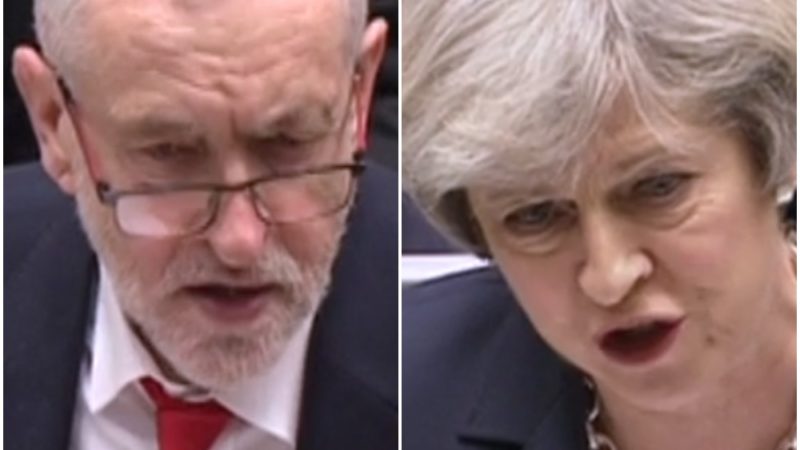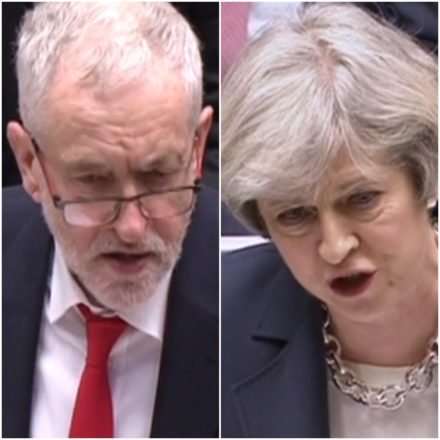 "Sitting on the front bench, smirking at the British public."
That was Tulip Siddiq's description of Boris Johnson, and it seems quite fitting on this most historic and unusual of days in parliament. She referred to the foreign secretary, and other leave campaigners', infamous bus-side lies on NHS funding and absolutely hammered him on it, in her backbench question to the prime minister.
Prime minister's questions were followed by a statement to the House by Theresa May, on the triggering of article 50 today. The mood across the commons prior to this was muted, and as such PMQs itself was a little different.
Jeremy Corbyn focussed his questioning on funding for two key public services: the police and schools. He took the unusual decision to split his allotted questions into two groups, with other backbench questions from across the commons in between. He's perfectly entitled to do this but it's hard to say whether it proved effective or not. The whole affair seemed to be lacking some energy, from both him and May, but in some ways this was perhaps more to do with it acting as a precursor to the main event – May's statement on article 50.
Corbyn began by paying tribute to the work done by police officers and the emergency services in the wake of last week's terror attack on Westminster. He then segued into the need for their funding to be sufficient for them to do their job properly.
"55% of serving police officers say their morale is low due to the way their funding has been treated… There are 20,000 fewer police officers, 12,000 less on the frontline. Will she think again about the cuts to policing and guarantee policing on the frontline will be protected?"
Corbyn was right to talk about police and their funding; the statistics clearly support his side of the argument. However his decision to split his questions did rather seem to affect their impact. PMQs are often best when ground is built on, and then finished with a strong rhetorical blow – this was much less possible in his split format.
When he came back for his next group of questions, he focussed on schools funding and the cuts that many schools are facing. Corbyn raised the example of parents being sent letters by their children's schools for additional financial support – a complete disgrace in one of the world's largest economies.
May remained insistent that she was not cutting schools' budgets, and so Corbyn provided some names to compare her credibility with.
"If the PM is right then the parents are wrong, the teachers are wrong, the IFS is wrong, the NAO is wrong… the Public Accounts Committee, which includes eight Conservative members in it, is also wrong. Which organisation does back the PM's view?"
This was a stronger approach, and putting her assertions into the appropriate context is always more likely to be persuasive. However, the split of questions still baffles me.
Another backbencher who had the chance to question May was Carolyn Harris. Harris saw success for her important campaign to waive costs for children's funerals at the weekend, with the Welsh government led by Labour's Carwyn Jones pledging to fulfil her demands. She asked the prime minister to consider following Wales' lead. May paid tribute to Harris' campaign, and her speaking so movingly about her own experiences, and pledged to meet with her.
Overall, this PMQs was just the starter for the main event, and was unsurprisingly not the most memorable of occasions as such. Corbyn used good evidence to question the prime minister, but she was able to duck much of it, perhaps because of the decision to divide the leader of the opposition's questions – but much more likely just because of the events that came after.
More from LabourList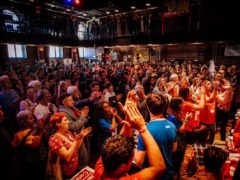 News
Sam Tarry has warned that Keir Starmer is in danger of "driving a wedge" between the party and…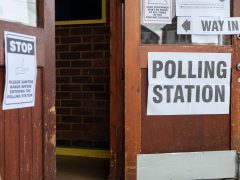 Comment
There are an increasing number of voices on the left and the fringes of British politics advocating for…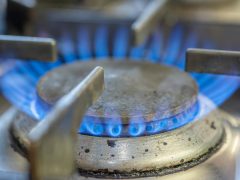 News
The vast majority of the public back Labour's plan to freeze energy bills until April 2023, a poll…