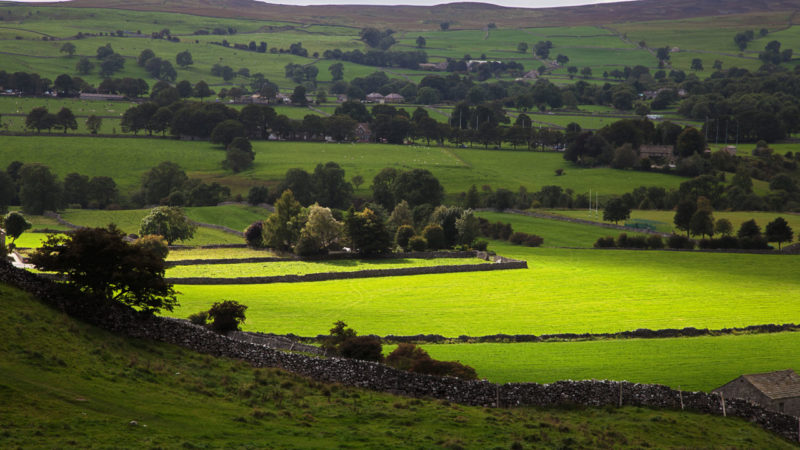 In 1997, Labour declared itself the party of the countryside. It wasn't empirically true, but it wasn't entirely implausible. 20 years on, Labour is a party of inner cities that hardly reaches the suburbs. With the loss of the Copeland by-election, the number of rural seats Labour holds in England and Wales has fallen to just 29 out of the 199 designated rural in government statistics. If recent polling translates into votes in a general election, Labour could lose another nine of them. This includes Bishop Auckland and Workington: two of Labour's three most rural seats.
To be a national party which can win in the country at large, Labour must develop a richer understanding of the lives of people in our small towns, villages and hamlets. To that end, the Fabian Society is today launching a project to explore Labour's relationship with rural areas in England and Wales. The project will look at rural attitudes to Labour and political priorities in rural areas and explore what a Labour approach to the countryside might look like – both in terms of a policy offer and a political narrative that resonates with the instincts of rural life.
An advisory panel chaired by Baroness Jan Royall is meeting for the first time today to discuss these questions and guide our research. We will also be holding focus groups, conducting national polling, and seeking the ideas of rural organisations and Labour activists across the country. To kick the process off, we're inviting Labour members in rural seats to fill out this survey and let us know your thoughts on the reasons for Labour's failure in rural areas.
Research in 2014 showed that nine out of 10 rural voters feel let down by the government, so there is already an opening for Labour which Brexit may well compound. The government has promised to match the EU's common agricultural policy payments until 2020. But beyond that lies uncertainty and the prospect of losing tariff-free access to European markets while our markets are swamped by new, cheap food imports. There is also uncertainty about the future of environmental regulations. This could be devastating not just for farmers, but for the communities and traditions which their labour sustains, and the beauty of the landscape they steward.
But agriculture is not the only thing that matters in rural communities. From housing and education to transport and the closure of local services, the things which matter in rural communities should be the natural territory of the Labour party. People in rural areas pay more for transport and get less. Incomes are on average £4,000 lower than in cities and prices often higher. Market towns, remote countryside communities and former pit villages, have all been abandoned. In all of them, getting on too often means a one-way ticket to the big cities. Yet in most rural areas, Labour barely figures on the political horizon. The party has lost its ear for the language and culture of the countryside.
During Labour's 13 years in office the party's most recognisable rural policy was the hunting ban. Not a cause without merits, of course, but when Labour's rural policy is seen solely through the prism of animal rights activism it serves neither Labour nor the countryside. It was the same in the run up to the 2015 election. The party's first and most prominent publication on the countryside was solely on animal rights. A well-considered rural manifesto followed, but was much less prominent, and few Labour activists in rural areas knew it existed.
Labour has served the country best when it has united coalitions of people across cultural and geographic lines. Even if a progressive party were to win an election from the big cities alone – which is electorally near-impossible – it would fail to unite the country with a shared purpose. Labour must be capable of speaking to the whole nation, including its forgotten rural areas – for the sake of our party, our country, and our countryside. This project will explore how it can do just that.
As part of this Fabian Society research, carried out in partnership with the Countryside Alliance, we are calling for written submissions from Labour activists in rural areas around the country. If you think you might have something to contribute, we want to hear from you. Please fill out this survey or email a submission to [email protected]
More from LabourList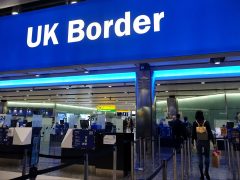 Columnist
Does Labour think that immigration to Britain should be lower? The party found the question hard to answer…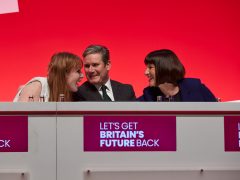 Columnist
The crisis in public services is visible to every British citizen. Waiting lists, crumbling buildings, exhausted staff. All…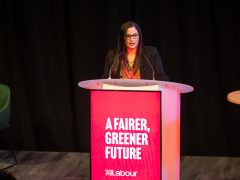 News
"If an election was called tomorrow, as a member of the national executive committee, I feel confident that…