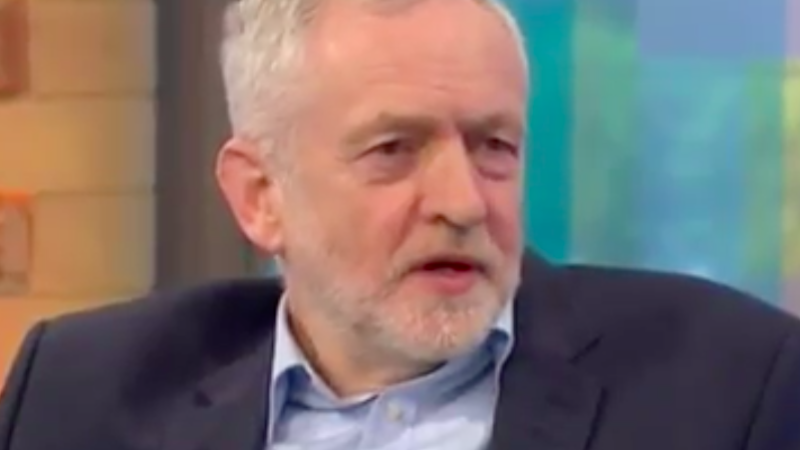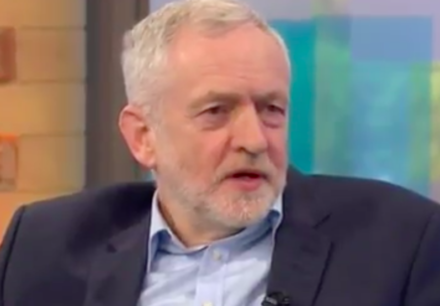 Jeremy Corbyn will on Tuesday accuse the Tories of "running our country down in every way" when he launches Labour's local elections campaign with a major speech in Newark.
He is expected to highlight research showing falling life expectancy for British pensioners and people aged 45.
"How can you not be angry and demand major change when life expectancy in Britain for pensioners and those aged 45 is falling? We are a rich country, the sixth richest in the world. We are not at war, there is no epidemic sweeping our land.
"So how on earth can life expectancy be falling?
"The truth is that the Tories are running our country down.
"Home ownership, opportunities for our children, wages and conditions at work, the NHS, care for our elderly, and now, life expectancy: they're all going backwards, run down by a Conservative Government that looks after those at the top and manages decline for the rest of us."
He will argue that Labour is standing up for people across the country and point out the work of Labour councils. 
"Labour is standing up for you in every community across the country.
"Labour councils are making a difference, stepping up where the government fails to act:
"Faced with the growing housing crisis: Birmingham Council is delivering 30 per cent of all new homes in the city.
"And Lancashire County Council has formed a joint venture to buy 800 affordable homes for sale and social rent.
"Faced with the crisis in social care: 15 Labour councils have signed up to the Ethical Care Charter for minimum standards of safety, quality and dignity of care and improve pay and training for care workers.
"Faced with so many people struggling to make ends meet: Liverpool council is setting up a not-for-profit energy company – "the Liverpool LECCy" – to sell gas and electricity at a lower cost, building on what's been done down the road in Nottingham with Robin Hood Energy.
"And in Derbyshire, the Labour council's Welfare Rights Service has helped local people claim £18 million in benefits they otherwise would have lost.
"Faced with the Government's failure to invest in our economy: the 'Nottinghamshire Economic Development Capital Fund' has lent £3.5m to help more than 30 businesses secure good jobs in Nottinghamshire.
"And in Northumberland, the council-owned Arch property business generates jobs and homes, as well as a return of nearly £5m a year that supports council services like schools, roads and social care.
"Faced with an epidemic of low pay: 89 Labour councils have delivered the real Living Wage for council employees and contractors to ensure better wages for local people.
"These are just a few examples of how Labour councils are standing up for you, and why you need Labour to be in power in towns, counties and city regions, as well as Westminster."
Corbyn will also call on people to look to the future as we "ask ourselves what sort of country we want Britain to be".
"Theresa May's Government is trying to use Brexit to turn Britain into a low-wage tax haven for big business.
"We are offering a real alternative that reflects the priorities of the majority of our people to rebuild and transform Britain so that no one and no community is left behind.
"Instead of a country run for the rich, we can create a Britain where all of us can lead richer lives: investing in a better Britain, creating educational opportunity for all, guaranteeing the health and social care services you need, providing safer neighbourhoods and building homes people can afford.
"This election is your chance to send a message to the Tories: that you won't accept our NHS in crisis, your children's future betrayed, a deepening housing crisis, damaging cuts to the police and insecure jobs that don't make ends meet.
"It doesn't have to be like this. Things can, and they will, change."
More from LabourList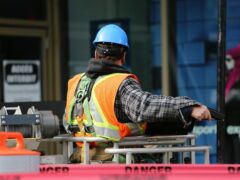 News
Labour has announced plans to give people security in employment with the creation of a single 'worker' status,…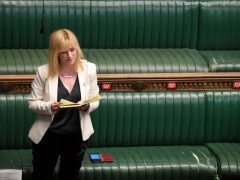 News
LGBT+ Labour has called for the withdrawal of the whip and suspension of Rosie Duffield from the Parliamentary…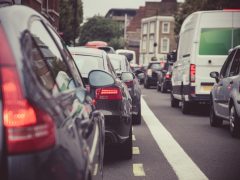 Comment
Tower Hamlets, two years ago, became one of the first councils in London to declare a climate emergency…