After Donald Trump order US missile strikes on a Syrian air base, after Bashar al-Assad used chemical weapons on his own people this week, Labour MPs from across the party have given their view of the intervention.
Jeremy Corbyn, Labour leader, said in a statement: "Tuesday's horrific chemical attack was a war crime which requires urgent independent UN investigation and those responsible must be held to account. But unilateral military action without legal authorisation or independent verification risks intensifying a multi-sided conflict that has already killed hundreds of thousands of people…
"The British government should urge restraint on the Trump administration and throw its weight behind peace negotiations and a comprehensive political settlement."
Tom Watson, deputy leader, told the Birmingham Mail: ""These US strikes appear to be a direct and proportionate response to a clear violation of international law by the Syrian regime.
"It's clear from the nerve gas attack in Khan Sheikhoun earlier this week that President Assad had retained a chemical weapons capability, contrary to what was agreed in 2013.
"Indiscriminate chemical weapons attacks on civilians can never be tolerated and must have consequences.
"It's vital that the United States is now clear about its intentions and that the whole international community works towards a political settlement in Syria."
Hilary Benn, chair of the Commons' Brexit committee and former shadow foreign secretary, said: "Let's hope Syria will now think twice before deciding to gas its own people again. Priority must be humanitarian assistance for civilians."
John Woodcock, chair of the PLP backbench defence committee, said: "The US action overnight was proportionate and should have Labour's full support. Chemical weapons were outlawed after their horrific impact in the First World War and failure to respond to the chilling gas attack in Idlib province this week would have emboldened regimes to use them more often, including potentially against British troops.
"It is disappointing that the UK government sat on its hands until the US acted – 24 hours ago Theresa May was insisting no one was contemplating a military response.
"But now the UK should use this moment to take the lead in pushing for wider humanitarian protection which could enable desperately needed aid to get through to starving Syrian civilians."
Angela Eagle, former shadow business secretary, said: "The limited, targeted action taken against Syrian air assets today was morally justifiable in response to a crime against humanity and compliant with our Responsibility to Protect. Inaction has a cost in lives too."
Dan Jarvis, Barnsley Central MP and former paratrooper, told the Huffington Post: "The use of chemical weapons constitutes a war crime for which the Assad regime must be held accountable.  The West's failure to act against this regime has served only to exacerbate the appalling suffering in Syria.
"Any strikes must be as precise and as limited as possible; between Assad and ISIS the Syrian people have already endured far too much pain and loss. The US's action against the regime must be part of a clear strategy for the country and the region.
"Furthermore, air strikes alone are never enough. They must be part of a plan to stabilise the country with negotiated no-fly zones, safe-zones, and humanitarian extraction and supply routes all considered.
"If the air strikes are not part of a coordinated strategy, they run the risk of only furthering the suffering; either through the killing or injuring of civilians or the triggering of reprisals against them.
"President Trump must also understand that Russia remains critical to the stabilisation of Syria, it is not good enough to have two political strong men butting heads; unless they find a stable solution only the people of Syria will suffer."
Chris Leslie, former shadow chancellor, said: "Assad's gas attacks on Idlib civilians were surely red line for international community who should come together to bring this horror to end."
Alison McGovern, co-chair of the Friends of Syria APPG, said on Twitter: "Protecting Syrian civilians, getting aid in should be first priority. None of this needs to be reduced to side swipes between people here."
More from LabourList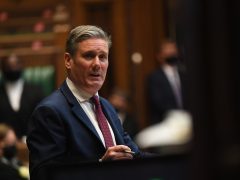 News
Keir Starmer is set to reshape his communications team in the leader's office, as his director of communications…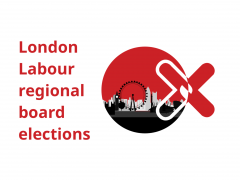 News
Both Momentum and Labour to Win have revealed their endorsements for candidates standing in the London regional board…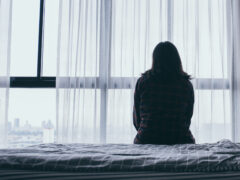 Comment
Today sees the publication of the government's long-awaited end-to-end rape review. Rape victims have been failed for years.…