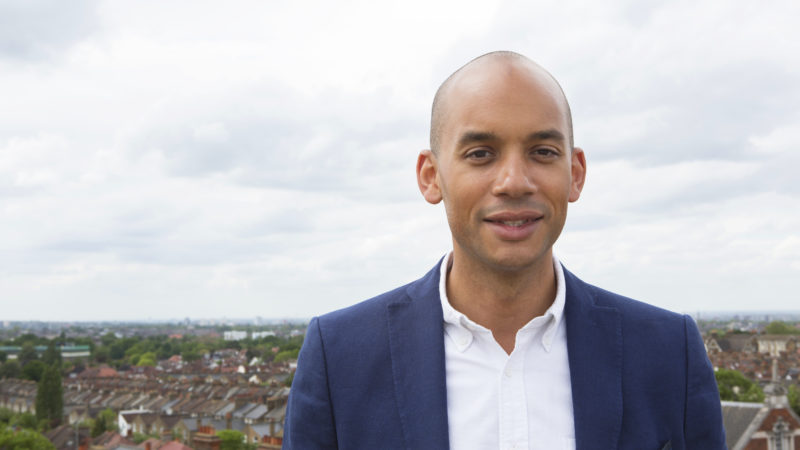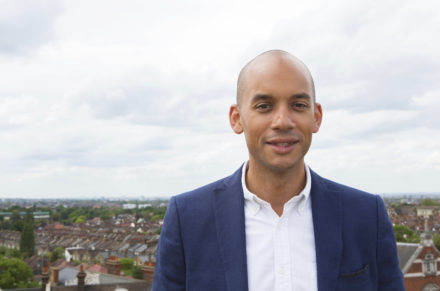 For months, all the economic evidence has shown that this government's plan to take Britain out of the EU's customs union after Brexit will damage our economy. Even the government's own statistics have forecast that UK growth will take a 4.5 per cent hit as a result – costing each family in this country thousands of pounds. They have blithely ignored this evidence, pretending instead that we will negotiate a customs arrangement with the EU that delivers the "exact same benefits" as our current position – even though everyone knows this is a fantasy.
But now it emerges that they don't even believe their own rhetoric. Vote Leave Watch has revealed today that Brexit Secretary David Davis emphatically said five years ago that a post-Brexit Britain "should remain within the customs union of the EU."
Members of the EU customs union agree to abolish restrictions on trade between one another, and have a common system of tariffs and import quotas that apply to non-members. In addition, there are almost none of the costly customs barriers within the union that can disrupt trade – like form-filling and checks in ports. And this is not an EU member-only system; Turkey, for example, is a member of the customs union without being a member of the European Union. Almost half of our goods trade internationally is with the countries of the customs union, far ahead of anywhere else.
Reading the speech he made then, I find myself in the rare position of agreeing with a Conservative minister. Staying in the customs union, Davis said, would mean "that our manufacturers would not face complex and punitive "rules of origin" tariffs if parts of their products were made in, say, China. That would also be the arrangement that would allow true free trade in both directions across the Channel, so continental manufacturers would benefit and therefore prefer it."
He even said that this would be preferable to signing new deals with third countries, admitting that "we would have to…give up some freedoms in terms of negotiating our trading arrangements with third countries." So the secretary of state for exiting the European Union clearly believes that his colleague, the secretary of state for international trade, can do nothing to make up for the loss of trade quitting the customs union would cause. Liam Fox might not like it, but it's true.
The minister responsible for Britain leaving the European Union has therefore hugely undermined a key part of the government's plan for taking Britain out of the European Union. David Davis knows full well that leaving the customs union, and subjecting British business to tariffs, red tape and rules of origin, would damage our exporting businesses and put jobs at risk. It would also make imports more expensive, meaning higher prices in the shops and working families becoming worse off.
Davis' rare outbreak of honesty did not even stop there. Earlier in the same speech, it emerges, he praised the single market as one of the EU's "successes". The single market harmonises regulations across member countries, preventing a race to the bottom on consumer, employment and other standards. This is the same single market that, yes, the government of which he is a member is deciding Britain should leave – again, at real cost to our economy and to living standards.
This is just the latest in a long line of Leave campaign hypocrisies and failures. They have failed to commit to the delivering the £350 million a week for our NHS they promised. They have talked up the prospect of Brexit with no deal at all, which the Leave campaign assured us was impossible. And they have still refused to give EU citizens the right to remain in our country – despite Boris Johnson's explicit promise during the campaign.
The government's hypocritical, uncaring and incompetent approach to Brexit is hardly news. What matters is that the Labour party is in a position to expose it, and to make clear that a better alternative exists. We should be absolutely clear: leaving the EU does not dictate that we must leave the customs union and the single market – even the eurosceptic Brexit secretary accepts this. However people voted last year, no-one voted for the job and livelihood-destroying Brexit that this government is pursuing. Let's hold them to account for it.
Chuka Umunna is the Labour MP for Streatham and chair of Vote Leave Watch
More from LabourList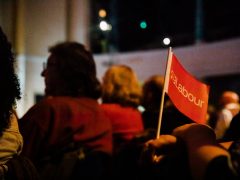 News
New guidance issued by Labour for selecting parliamentary candidates ahead of the next general election is set to…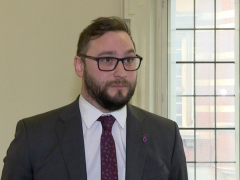 News
Christian Wakeford today defected from the Conservatives to the Labour Party. Some have wondered whether his politics fit…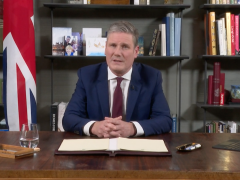 News
Keir Starmer has used a party political broadcast this evening to urge the public to "call time" on…