A centre-left Labour group will mark the restart of national campaigning this weekend by embarking on a late push to defend a series of MPs in key seats across the Midlands and north of England.
Progress has asked activists to join them in nine "defensive marginals" held by candidates such as Caroline Flint in south Yorkshire and Ruth Smeeth in Stoke.
The tour is built on the "three seats challenge" which was developed by Richard Angell, director of Progress, and used extensively as a means to bring in volunteers for key constituency battles in previous general elections, as well as this one.
The national election campaign is set to resume tomorrow after three days were set aside to pay respects to the victims of the suicide bombing on Manchester Arena.
Labour enters the final fortnight before the vote having narrowed its deficit in the polls to around nine points. At other times in the race, however, the opposition has been as far as 21 points behind Theresa May's party.
Progress aims to deliver some "high energy and high impact" campaign sessions to boost local morale, it said.
"This weekend we must all help Labour MPs put their record to their local voters and help them defy the polls. Theresa May might think she is heading for a landslide but no one wants to live in a one party state and she does not deserve a blank cheque on Brexit, our NHS and cuts," Angell said.
"Our Labour MPs do us proud every day. They fight for social justice every day. We need to be at their side and fight for every vote.
"Lab3seats is fun, inclusive and open to all Labour members. Think of the 'three peaks challenge' but for Labour MPs trying to defy the polls."
The full list is as follows:
Friday
Stockton North – Alex Cunningham
Sedgefield – Phil Wilson
Darlington – Jenny Chapman
Saturday
Don Valley – Caroline Flint
Rother Valley – Kevin Barron
Penistone and Stocksbridge – Angela Smith
Sunday
Bury South – Ivan Lewis
Stalybridge and Hyde – Jonathan Reynolds
Stoke North – Ruth Smeeth
More from LabourList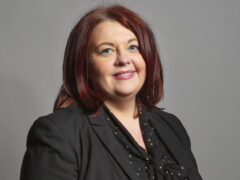 Comment
This year has been a complete whirlwind for all Members of Parliament, but particularly new intake MPs who…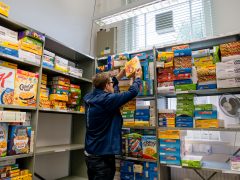 Comment
After last week's vote against the Labour motion on free school meals, the surge of support for Marcus…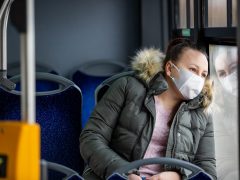 Comment
The launch of the UN Women report 'From Insights to Action', exploring the impact of Covid-19 on women,…