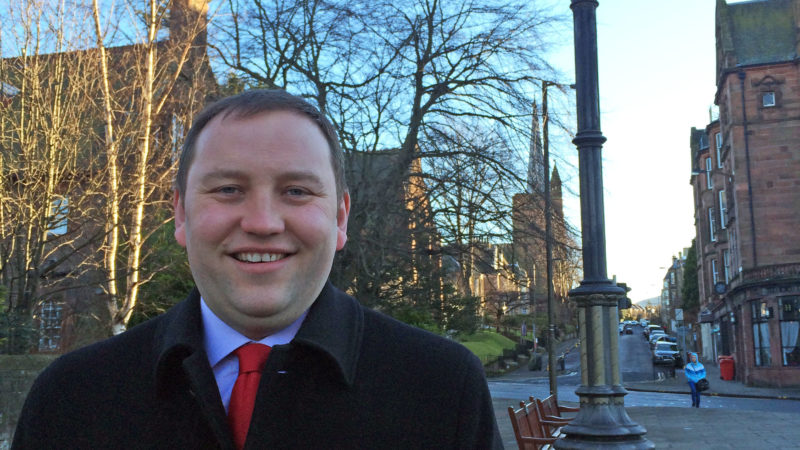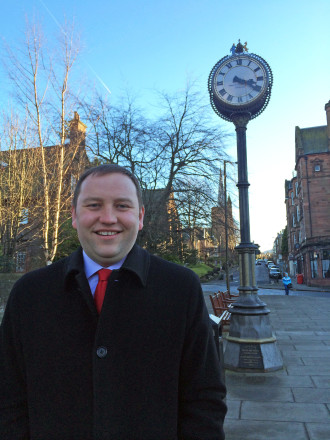 With just ten days to go before the country goes to the polls on June 8, the choice confronting voters across the country couldn't be starker. In my own seat of Edinburgh South it has only ever been a straight fight between Labour and the SNP, regardless of how other parties spin their spurious figures in the polls. As the 2015 result showed and as the bookmaker's know, the Tories are just too far behind in Edinburgh South.
However, the Tory manifesto has driven home just what is at stake at this election. A vote for the SNP, or for anyone other than Labour, is a vote thrown away.
How ironic that a Tory campaign predicated on the promise of "strong and stable" government should be engulfed in such abject chaos. Theresa May's manifesto is so mean, pessimistic and parochial that even staunch Tories have recoiled at the prospect, prompting a screeching U-turn from Theresa May on her disastrous "dementia tax" lottery. Forget strong and stable leadership; this was weak and wobbly, and another broken Tory promise to add to the burgeoning list.
That the prime minister was prepared to unveil a manifesto seemingly tailor-made to alienate large swathes of the electorate gives some indication as to her likely approach to the Brexit negotiations – a mixture of startling arrogance and outright contempt. It is a manifesto for nobody:  there is nothing for the old or the young; nothing for beleaguered public sector workers, or a private sector chastened by Brexit. There is nothing for parents or pupils, or for the millions who rely on the NHS.
Instead, it seems your reward for voting Tory is to be punished. As the Institute for Fiscal Studies puts it, a Tory government would mean "big cuts in welfare spending", and "another parliament of austerity for the public services, including an incredibly challenging period for the NHS and real cuts to per pupil funding in schools." Why vote for this?
By contrast, a vote for Labour is a vote for increased investment in education and the NHS, an end to austerity, and an additional £3.1bn in Scotland's budget by 2021-22 – money that can be invested in Scotland's economy and public services, alleviating the damage done by a decade of SNP mismanagement.
Crucially, moreover, a vote for Labour is a vote against a hard Brexit, and against another divisive independence referendum.
Because as cheerless as the Tories' domestic agenda is, their reckless pursuit of a hard Brexit remains a greater threat to our country. Governments are temporary; the damage, in time, can most ways be undone. But the damage wreaked by a hard Brexit will be much more difficult to unravel. Our future is at stake; ours, and those of generations to come.
That is why we must all oppose the Tories' vision for hard Brexit Britain. It is an unambitious vision that will diminish hard won rights and protections and damage our economy. If it becomes a reality, we'll all be worse off, including Edinburgh's vibrant higher education and financial services sectors.
That's why I voted against triggering article 50, and why I will continue to propagate a more positive and progressive vision of our future relationship with the EU; one which safeguards workers' rights, protects our businesses and financial services, and guarantees the rights of EU citizens.
My track record opposing  hard Brexit speaks for itself; it's why I received the endorsement of the cross-party, pro-Europe campaigning group Open Britain – an endorsement not given to any SNP candidate. More recently, the Scottish Green Party's co-convener, Patrick Harvie, has recommended that their supporters consider backing me in Edinburgh South, a statement echoed by former Scottish Green leader Robin Harper. This is because only Labour can stop Theresa May from getting the blank cheque on Brexit she so desperately covets.
The same certainly cannot be said of the SNP. For them, this election, in common with every election, is about one thing, and one thing only: separation. They may talk of progressive coalitions, but they don't want the UK to be a success – in the Brexit negotiations, or anything else – because this does not further their ultimate goal of independence. The SNP claim to oppose austerity but they will pursue independence whatever the cost, even if it means saddling Scotland with a budget deficit in excess of £15bn.
In Edinburgh South, and in constituencies across Scotland, it is a straight fight between Labour and the SNP. Now is not the time for more division and uncertainty. What we need is consistency and clarity of purpose: no to a Tory hard Brexit, and no to a second divisive independence referendum. That is what I offer in Edinburgh South, and what Labour offers Scotland.
On June 8, voters in Scotland can send a strong message by voting Labour.
Ian Murray is seeking re-election as MP for Edinburgh South.
More from LabourList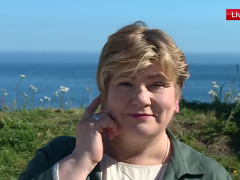 News
Trevor Phillips on Sunday Shadow International Trade Secretary Emily Thornberry told viewers today that the commitment to donate…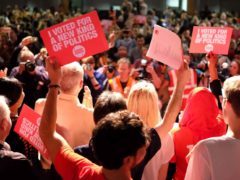 Comment
In the last 12 months, Momentum has launched more new projects than at any time in our history.…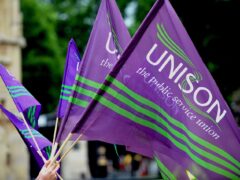 News
Candidates on the left slate 'Time for Real Change' have gained a majority on the national executive council…