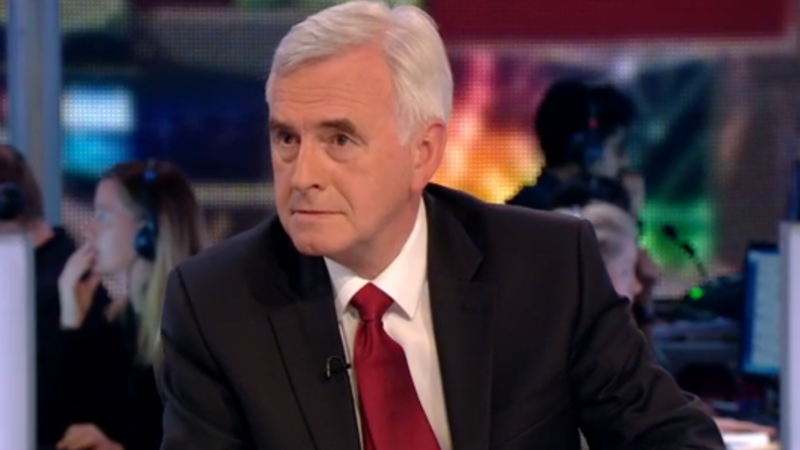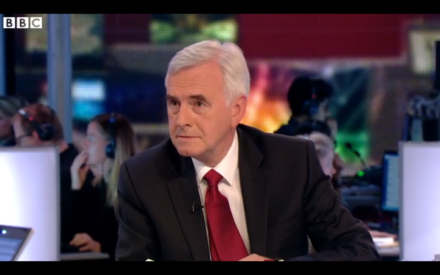 John McDonnell has called on the Tories to drop their "all out attack" on pensioners as Labour unveiled a poster highlighting Theresa May's plans for a new wave of curbs on older people's benefits.
McDonnell demanded May scrap the plan to cut access to winter fuel payments after the Tory manifesto set the government on a collision course with older voters.
The shadow chancellor and business spokeswoman Rebecca Long-Bailey continued to put pressure on the Tories at an election press conference in London today.
The pair unveiled a poster which highlighted the "Tory triple whammy" of dropping the "triple lock" on pension incomes, applying a means test to the winter fuel allowance and forcing far more older people to pay extra for social care, in what has been dubbed a "death tax".
McDonnell said the Tories had made a "savage attack on vulnerable pensioners".
"This is the fifth richest country in the world – we should be able to keep our pensioners safe and warm", he added.
Jeremy Corbyn today made a separate visit to eastern England where he visited a drop-in centre for pensioners in Bedford.
Later he spoke to activists and voters in Peterborough and mounted a defence of a welfare system without means testing.
"Labour believes in the whole point of universal benefits", he said in comments reported by the BBC.
When asked about the triple lock on pensions – which May wants to downgrade to a "double lock – he said: "We will not destroy, we will not undermine it.. that is the Labour commitment in this election."
He won a standing ovation when he declared: "This election is a choice – there is a very clear choice here: The Labour way of working for the good of the entire community, or the other side's way, which is perpetuating the grotesque levels of inequality that already exist in our society."
More from LabourList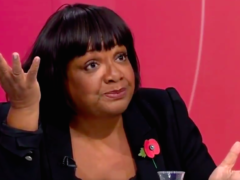 News
Shadow Home Secretary Diane Abbott has said that ending freedom of movement on 31 October "will create chaos,"…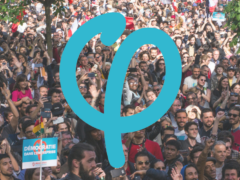 Comment
"Qu'ils s'en aillent tous!" – Jean-Luc Mélenchon In the centrist imagination, "populism" is understood as a caustic, anti-democratic…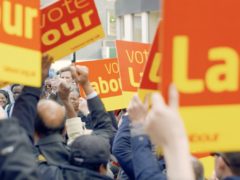 Comment
In my previous article on trigger ballots, I wrote about how it has become much easier to "trigger"…