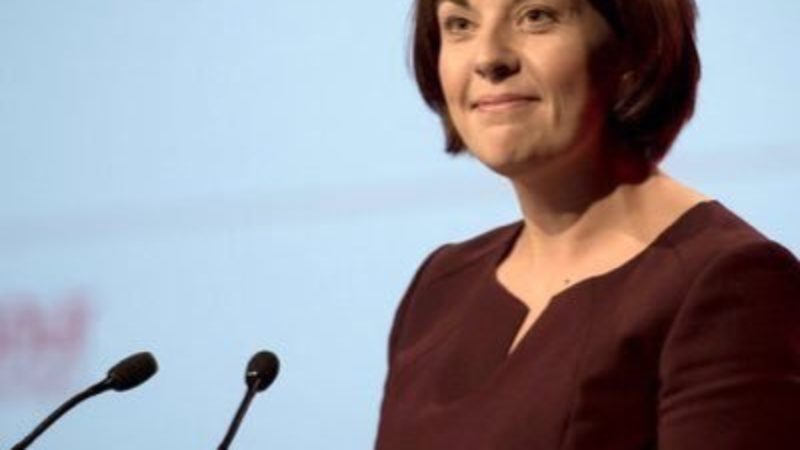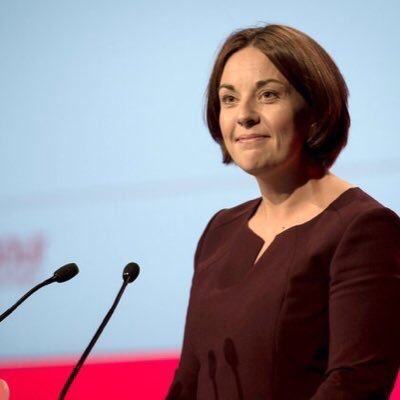 The general election results sent Nicola Sturgeon a clear message: get back to the day job.
But her definition of the 'day job' means that her SNP government has, in the past few days alone, unveiled plans to cut the tax levied on air travel — which benefits the wealthy the most — and lifted Labour's decade-old ban on cutting the tails off puppy dogs.
Yesterday, Sturgeon refused to listen to concerns from staff and experts and forced through a vote to break up the British Transport Police.
The Scottish Parliament's summer recess arrives tomorrow — not a moment too soon for the rattled First Minister.
Last week, when I raised with her a damming report from Scotland's public finance watchdog about college cuts, she couldn't defend her record so resorted to an astonishing attack on the experts who produced the report.
This isn't what the day job is supposed to look like. It's not what people, having endured ten years of spending cuts, division and excuses, want from their government.
And they certainly don't want a government that is still obsessed with independence.
Yesterday, Sturgeon said her timetable for a divisive second independence referendum had been delayed.
Let's be clear: the reality is that the threat of an unwanted referendum is dead. But this hasn't come about because Sturgeon wanted it to; the people of Scotland took that decision for her in the general election.
As Labour's UK manifesto stated, a second divisive independence vote is unwanted and unnecessary. But, while the referendum bill may well be dead, the campaign for independence is very much alive.
For while Sturgeon 'reset' her indyref timetable, she also said she will seek to 'grow the movement' for independence.
That means she will double down and continue with her bid to inflict further austerity on the people of Scotland. Her government has imposed a £1.5 billion cut to public services since 2011, but that is nothing compared with the £15 billion of cuts that independence would cause on day one.
The First Minister is digging her heels in, putting her fingers in her ears, and pressing on regardless.
She doesn't want to get back to the day job, because she knows how much her government is failing. Her government has presided over 4,000 fewer teachers, while class sizes are up, Scotland is falling down international tables, teachers are under-paid and parents are being asked to fill in in classrooms.
A decade of SNP mismanagement of our NHS has left staff overworked, undervalued and under resourced, while the government refuses to lift the pay cap for nurses, and hospital services are threatened with closure.
And Scotland has a hidden jobs crisis in its labour market because the SNP is not doing enough to create high-quality, well paid jobs.
So while the SNP refuses to get on with the day job, it is Labour that is getting on with making Scotland a fairer country.
With the SNP a minority government in Holyrood, we can make positive changes from the opposition benches.
That's why last week Labour's James Kelly formally introduced a parliamentary bill to repeal the SNP's hated Football Act. And this week, our environmental spokesperson Claudia Beamish confirmed her plan to move ahead with a law to ban onshore fracking.
And we have a slate of Members' Bills for the next four years, which will aim to give parents the legal right to demand school breakfast clubs, attempt to end the scandal of period poverty by ensuring free access to sanitary products, and level the playing field for pubs tied to breweries.
In our health service, my colleague Anas Sarwar is setting up a workforce commission to answer the really big questions about our NHS – and we will continue to fight to end the pay cap imposed by the SNP on staff.
On the economy, we are producing an industrial strategy to show how Labour would reverse the trend of low-paid, insecure work that has summed up a decade of nationalism.
And all the while we're holding the SNP to account in Parliament. Last week, Labour MSPs tabled hard-hitting amendments to the Child Poverty Bill to ensure the SNP government uses its powers to really tackle child poverty. And we'll do the same with the SNP's vague Social Security Bill.
This is the difference Labour MSPs are making in the Scottish Parliament. Bold plans to make Scotland a fairer and better place to live, work and grow up in. That's what the day job looks like, Nicola.
More from LabourList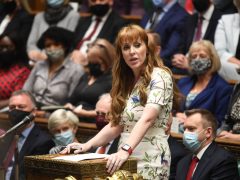 News
Angela Rayner has accused Boris Johnson of "watering down the rules to save his own skin" after the…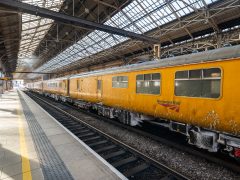 Comment
Network Rail, the company that owns and maintains Britain's railway infrastructure, has recently announced plans to cut over…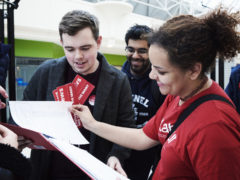 Daily email
The leadership of Momentum, elected in 2020 on the 'Forward Momentum' platform, promised change. And they now reckon they've…