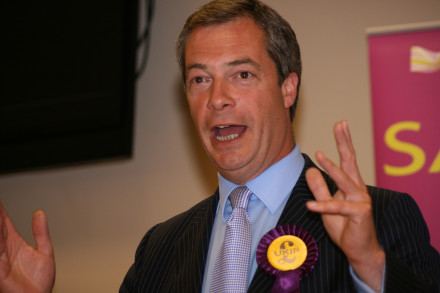 They voted to leave, not to be ejected.
They voted for control, not for chaos.
They voted for revolution, not humiliation.
They voted for a future, and not for decline.
If you agree with these above statements, then read on.
The promises of the referendum have been reneged upon. The government has already conceded that financial payments may continue, while they also say they won't implement an immigration policy for years to come, so immigration control is kicked into the long grass. Further, the general election demonstrated support for Brexit that was minimal at best.
On top of this. the government still don't know what their red lines are for what the country is willing to give up in return for leaving. Who gets hurt? Aviation, the City, or car manufacturing? The price to pay is ignored with the wishful thinking that it will magically disappear. They cannot have their cake and eat it, but still they promise cake and eating.
On top of this, businesses' capital investment has collapsed due to uncertainty while consumer spending has been eroded by Brexit-induced inflation. Economically we are now the weakest country in Europe. No-one voted for this.
Meanwhile Jeremy Corbyn, accused of wanting to take us back to the 1970s, confounded his critics during the election by promising a future, putting May's government on the ropes in the process. His campaign rallies were attended by tens of thousands of young people activated by their sense of loss in the referendum. Is he going to disappoint them by doing a deal with Tories to take us out of the EU in the knowledge that a whole generation has placed its hopes in him to stop that?
The policy is in so much trouble that some are calling for Labour to join the Tories in the negotiations. That offer would only be made if the Tories needed someone to dump the blame on. Labour would be suckers to volunteer.
The polls no longer mean anything on this issue. If people are asked about Brexit they just want it done with and the whole thing out of the way. This is not because they want to leave the EU but because they are sick of arguing over it.
What they don't realise is that the row has only just begun. A whole year of no progress is not because anyone has dragged their feet. Brexit will continue for the next ten years if we go ahead with negotiations. The only way to end the row properly is to end the policy. End it now. Then we can go back to the normal world, with a few "nutters" shouting from the sidelines, which is how its always been.
No-one voted for the country to be bogged down. No-one voted for us to be weaker. No-one voted for political stalemate or never-ending negotiations.
The mandate was for a change, any change. The mandate was for a revolution, any revolution.  
There is no mandate for what we've got. There is no mandate for Brexit.
More from LabourList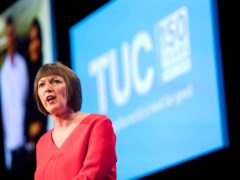 News
Frances O'Grady has a demanded a "pandemic-scale intervention" to combat spiralling energy bills after analysis revealed that annual…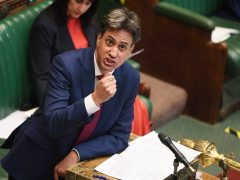 News
Ed Miliband has declared that the Conservatives are "missing in action" on the cost-of-living crisis after the government…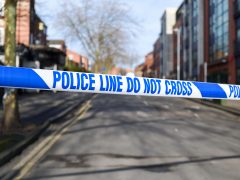 Comment
90 minutes into what felt like the millionth Tory leadership hustings, Rishi Sunak uttered the words of a…