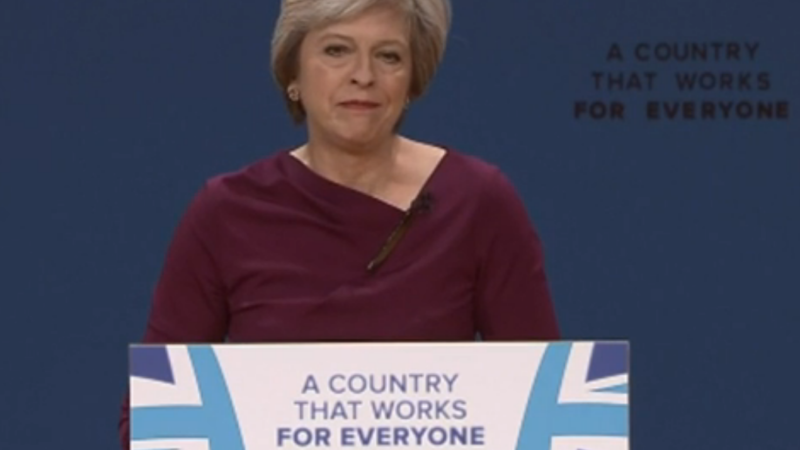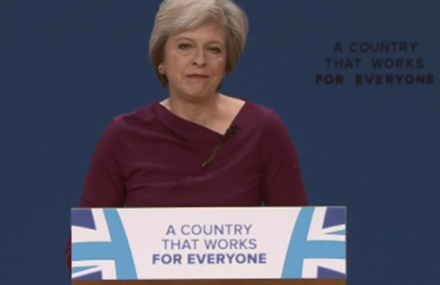 No matter the nature of the deal made between Theresa May's beleaguered Tory party and the extremist, bigoted DUP, it looks set to damage the Conservatives' modernisation mission.
No matter how the deal unfolds, no matter the prime minister's justifications, all it takes is the prospect of the Tories holding hands with the DUP to erase a decade of the governing party's superficial detoxification.
The Tory/DUP deal is an opportunity to expose the Tories as the Nasty Party once more, and may further boost Labour in southern Tory seats that, just weeks ago, many of us Corbyn critics believed we would never have a hope to win.
This spectacular election has opened up a lot of key marginals for us that were previously safe Tory seats. Even without the prospect of the DUP linking arms with the Conservatives, we should be optimistic about the incredible turnaround and the almost wholesale reversal of our 2015 setbacks – a turnaround that now means we only need a three per cent swing to win a majority. But we can be even more ambitious.
We can reach out to liberal Conservative voters in the likes of Chipping Barnet, Chingford and even a few south west seats, where we have made considerable advances. There will also be Liberal Democrat voters who detest the DUP who would be willing to vote Labour to prevent Arlene Foster propping up a Tory government.
We can delve deep into Tory heartlands, where liberal Tories – those that would have been attracted back to the Tory Party under the Notting Hill set- will be appalled that the Conservatives have gone back to their old ways. Or, more importantly, had never truly changed. Among these seats are surprising new territories for Labour's target list, some almost as astonishing as Kensington.
Chipping Barnet has a majority of just 353; Iain Duncan Smith's seat Chingford has seen its majority slashed and slashed again, to now just 2,438; the Cities of London & Westminster at 3,148; Uxbridge & Ruislip South at 5,034; and Wimbledon at 5,622. These are all surprising seats to have within reach.
The Fabian Society published The Mountain to Climb, after the 2015 election that glumly noted we would need to win Kensington and Chingford to gain a majority. It looks like we could now go two for two. All of these seats potentially have considerable suburban Tory voters whose views on social issues will lean liberal. Winning enough of these voters is not a task to be complacent about, but it should be an ambition. Wimbledon would need a five per cent swing. With the current volatility of British politics, with the Tories in chaos, and with a resonant message, such a swing can be achieved.
When, in 2015, the Liberal Democrats unexpectedly lost several south west seats to a Conservative Party selling a "coalition of chaos" message, a blue wave across the region catapulted David Cameron back into Number 10 with a surprise majority.
The Lib Dems laid in wait hoping to regain what they may have considered rightfully theirs. This time, after swings of 10 per cent or more, the region's electoral map of parties in second place is considerably redder.
Activist Craig Dawson has created an interactive map that illustrates the transformation stunningly. Some of these seats now have Tory majorities we could overcome in a good election. Labour is a strong second in Camborne & Redruth (1,577 with 2,979 Lib Dem voters and 1,052 Greens), Truro and Falmouth (3,792 with 8,465 for the Lib Dems), Plymouth Moor View (5,019) and on the other end of the scale, Bournemouth East (7,937), and Bournemouth West (7,711).
If we are ambitious and spend time convincing these liberal voters that only Labour and Corbyn can prevent an extreme DUP/Tory coalition – a reverse of the Crosby campaign, it being Theresa May's turn to be in the pocket of a feared third party – we could be in for an unprecedented breakthrough in the region.
There were many things that people like me got wrong this election. Among them was the fear that we could never heal the fractures in a coalition divided by what we presumed was a cultural war outside of economics.
It was said that working class voters had drifted to UKIP, and middle class liberals either remained with us as a fragment or were voting for Cameron's rejuvenated Tories. Now, thanks to an incredible campaign by Corbyn and his team, we have a huge opportunity to win back even more UKIP voters – and others once disengaged – through our radical plans for pay and education, and liberal Tories in the south by condemning the social conservatism of the DUP and the subsequent re-toxification of the Tories.
We could re-draw the electoral map based on this electoral coalition against the DUP/Tory deal. May's offer to Arlene Foster presents not only a coalition of chaos, but should be framed as a coalition of cruelty – with both parties an enemy of workers exhausted by austerity and of liberal-minded, middle-income voters in the south.
It is an electoral coalition that once seemed lost. Amid the Tory chaos, a united and radical Labour can now be bold enough to believe in it again, and win big.
Jade Azim is co-editor of Open Labour.
More from LabourList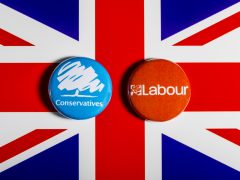 Columnist
If you listen to some commentators, you'd think Labour are now destined to be the largest party in…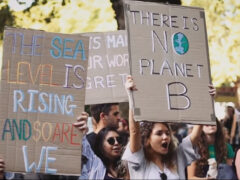 Comment
If the past two years have taught us anything, it is that there is still a lot of…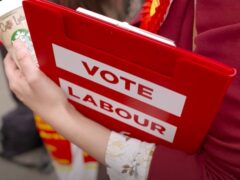 News
Aspiring Labour MPs can now apply for selection in all remaining seats without prospective parliamentary candidates, with the…